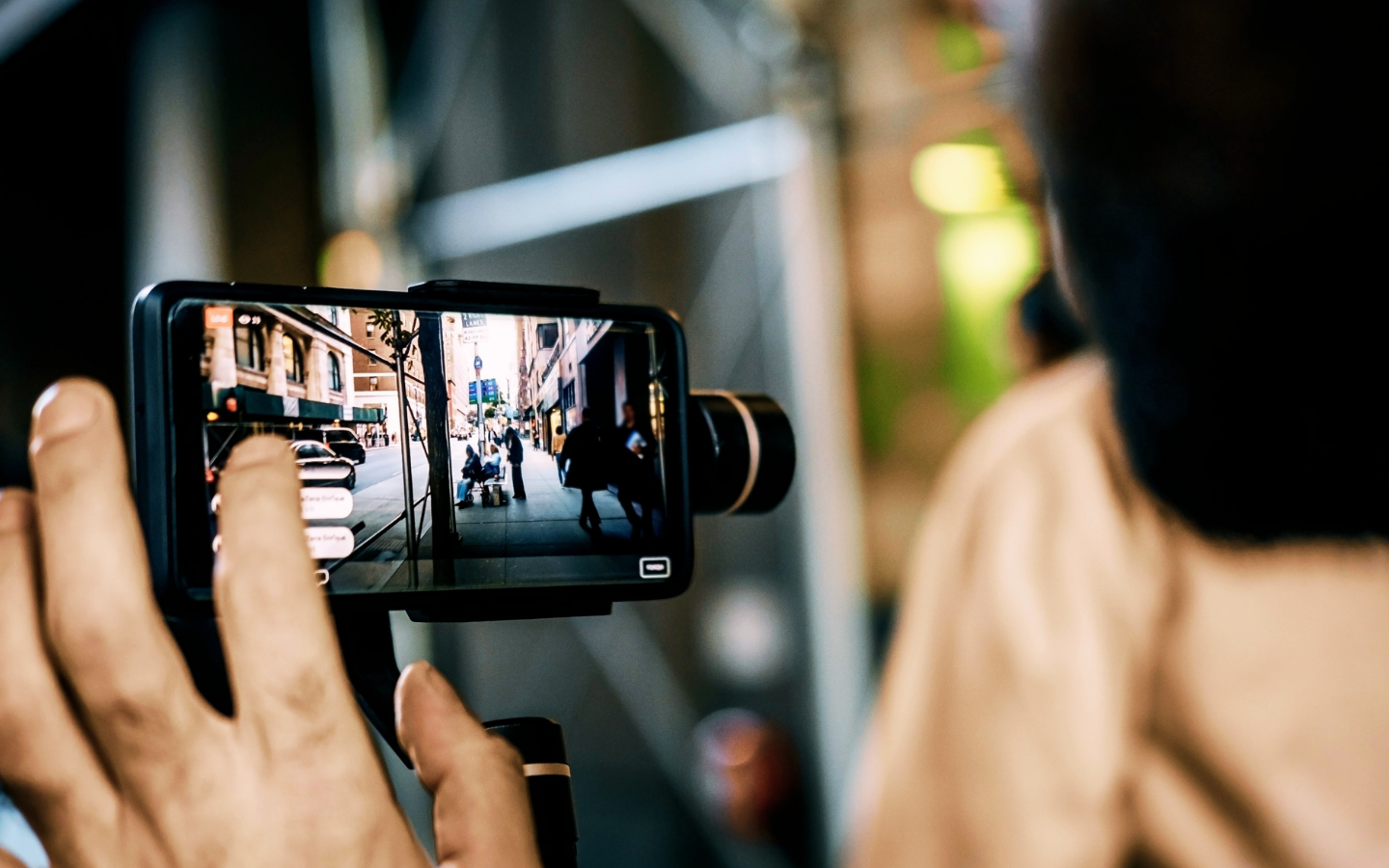 Challenge is closed
Winner
Pieced together from content on my iPhone is the most difficult day of my life: January 18, 2022.
RUNNERS-UP
The South Central Stars by Jailene Sanchez
The Cookie Heist by Kamran Khan
Project I Love You by Nikhil Sequeira

---
With a smartphone in our pocket, making films has never been easier or more cost effective. This month's challenge invites you to shoot a short film using your mobile device. Craft a fiction-based short film of your choosing. Start with an existing script that you've been meaning to shoot, or use this challenge to be creative with a brand new idea. The sky's the limit on the story you want to tell, but it's always helpful to focus on character, conflict and meaning. Your final video submission shot on a mobile phone should be no more than 10 minutes.

As part of this challenge, we encourage you to take our free, on-demand Mobile Filmmaking course presented by Xiaomi that will help you with tips, best practices, advice and inspiration in your mobile filmmaking journey.
Note: The deadline for submission has been extended to Friday, January 14, 2022 by 2:00 p.m. PT.
SUBMISSION LIMITS

One entry per person, per Challenge.

Videos must be no longer than 10 minutes.
Deadline to submit: Friday, January 14, 2022 at 2:00p.m. PT.
CHALLENGE RULES

Our monthly challenges are open to everyone in the Sundance Collab community. One entry per person, per challenge. All submissions will be viewable to the community. All submissions will be given equal consideration and the final winner will be determined by the consensus of the designated Sundance judges.
Only those submissions that meet the criteria outlined in the submission guidelines can be selected as the winner.
The challenge closes on January 14, 2022 at 2:00p.m. PT

If you have questions regarding the challenge, please email collabsupport@sundance.org. Please do not contact members of the jury directly.

PRIZES

Winner will receive:
Their work featured on Sundance Collab
A one-on-one mentorship session with a Sundance Advisor
Sundance Collab Annual Creator Membership (12 months) which includes:

Invitation to monthly member-only Advisor Q&A Live events
Valuable feedback on your work-in-progress from a Sundance Advisor and the Sundance Collab community via Share Your Work
Opportunity to register for a one-on-one session with our Advisor-in-Residence
Two runners-up will receive a Sundance Collab Annual Creator Membership.
Submission Guidelines
One entry per person, per Challenge. Videos must be no longer than 10 minutes. Please do not use copyrighted material without permission as part of this monthly challenge.
Technical Details
Accepted video file formats: AVI, FLV, MOV, MP4 or MPEG-2. Note: If you choose to upload a .MOV file make sure that it is not using the Apple ProRes compression. We do not support reading Apple ProRes files or raw camera formats like ARRI and RED at this time.
If your file format fits outside of the video category, please contact us and we will try to see if we can accommodate it.