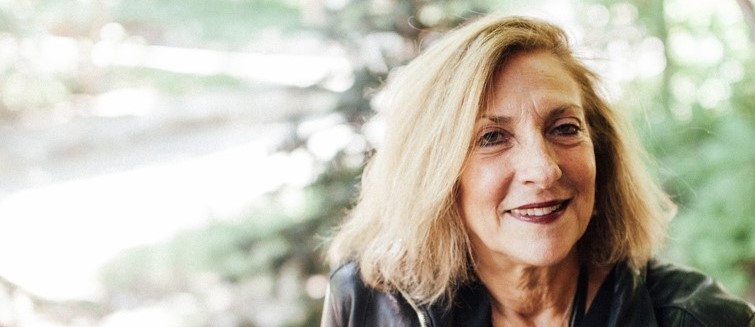 RESCHEDULED TO JUNE 3
Learn how to bring a scene from script to screen with your unique vision—the essence of film and television directing. Join DGA Award-winning and Emmy-nominated director and producer Lesli Linka Glatter ("Homeland", "The Walking Dead", "Mad Men") in a live, three-hour, online Master Class as she shares her approach to creative decision-making and reveals the process of blocking and designing complex, cinematic scenes for some of television's most beloved shows.
Topics include:
How all creative decisions flow from story and characters
Using storyboards and shotlists to communicate your vision
Real-world examples of scene development and direction
On-set dynamics with key collaborators
Breaking into a rapidly changing industry
We will also take a deep dive into the creation of scenes from two episodes of television directed by Lesli Linka-Glatter. Lesli suggests watching the full episodes in advance if possible. These episodes are:
1. HOMELAND, Season 5, episode 2: "Tradition of Hospitality" (shot list)
2. MAD MEN, Season 3, episode 6: "Guy Walks Into an Advertising Agency" (shot list)
Resources:
Download the list of resources from Lesli Linka Glatter
All Sundance Co//ab Master Classes are recorded and will be available for all registrants after the live event. Please allow up to 24 hours after the live event for the recording to be posted.
Lesli Linka Glatter

Advisor
Lesli Linka Glatter is a director of film, network, and premium cable television drama, with both pilots and episodes to her credit. Lesli's TV work includes HOMELAND, THE NEWSROOM, THE WALKING DEAD, JUSTIFIED, RAY DONOVAN, MASTERS OF SEX, TRUE BLOOD, MAD MEN, THE LEFTOVERS, THE GOOD WIFE, THE WEST WING, NYPD BLUE, ER, FREAKS AND GEEKS AND TWIN PEAKS. Lesli has also directed numerous pilots including GILMORE GIRLS, PRETTY LITTLE LIARS and SIX. Her films include NOW AND THEN, THE PROPOSITION and for HBO, STATE OF EMERGENCY.
more...