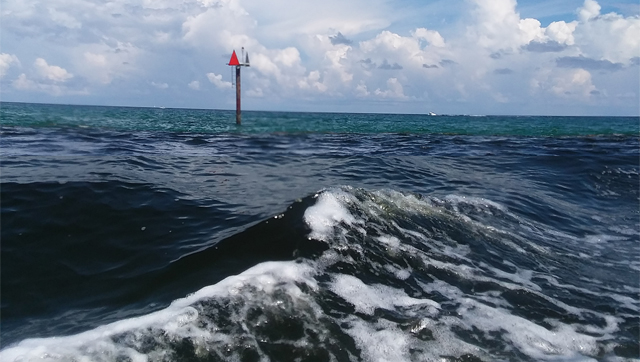 About this submission
Missing Persons
The events in Missing Persons, the pilot excerpt submitted, are the starting point for a multi-generational story about a family consistently challenged by unaddressed events and issues from its past. The central character, Missey Harris , is impacted by trauma at a very young age. Her response is to intuitively and creatively find ways to navigate her life in the midst of a family dealing with the aftermath of the death of a child. Over time Missey develops unusual levels of determination and compassion. Even when faced with disgrace and indignity she remains a deeply resilient and resourceful individual.
The exploration of this family dynamic remains at the core of my work as a writer. This content has been approached in a variety of ways over the years -- often as separate seemingly unrelated written or spoken word stories . The opportunity to consider the entire story as a whole through the creation of an episodic series has released a tremendous desire to script this familial journey in order to have it produced and shared with others.
Sandra Hughes
Sandra's scripts for television have been produced for cable channels and Public Television with national distribution. Her plays have been produced and performed in 36 states in the United States and 13 other countries and her radio plays have aired in Atlanta on WABE Public Radio and 1690 Voice of the Arts as well as on KSFR Public Radio in Santa Fe, New Mexico. Sandra currently writes personal stories she performs live and records for conferences and events presented by the Georgia Institute of Technology's Transformative Narratives Project. Her recent spoken word album, Kairos, features her written poetry, memoirs, and dramatic monologues along with her original flute music with accompaniment by Grammy-nominated composer/pianist, John Burke.
Awards and honors include --
•A regional EMMY for "Outstanding Entertainment Program of the Year"
•Inclusion in the American Film Institute's Video Showcase in Los Angeles with nomination for the Robert Bennett Award
•A regional Southern Artistry award as an "Outstanding Literary and Theatre Artist"
•Funding from the government of Ireland through the Consulate General of Ireland in Atlanta for We Have Risen, a play about Ireland's Journey to Independence with an historic African American dimension.
•A Classic Initiative Award from Young Audiences in New York City to create a play for youth audiences
•Inclusion of her Irish Mummer plays in the Irish Collection at The Ohio State University as works of "significant cultural merit"
As a teacher and mentor Sandra actively supports the emergence of playwrights of all ages, locally and nationally , through Young Voices with New Visions and Gateway Performance Productions.
Creator
Atlanta, GA, USA
Sandra Hughes is a professional writer, director, choreographer, actor, spoken word performer, storyteller, flutist and teaching artist. Sandra's original productions featuring drama, dance, mask theatre, music and mime have been performed at theatres, festivals, arts centers, museums, colleges, universities and other community venues in Belgium, Canada, Denmark, Germany, Ireland, Italy, Holland, Hungary, Mexico, Northern Ireland, Scotland, Slovenia, Spain and 36 states in the USA as well as on television, film and radio. Commissions for new plays/performance piece include Art on the Atlanta Beltline (5), McCracken Cultural Society Belfast, NI (4) for an ongoing Peace and Reconciliation Project and the Gallup Area Arts Council, NM (1). She's received a Regional EMMY as a writer for PBS and a showcase at the American Film Institute Video Festival in Los Angeles. The Sandra L. Hughes Theatre Collection is housed at the Jerome Lawrence and Robert E. Lee Theatre Research Institute. A significant portion of Sandra's career focuses on the inclusion of historically under-served and at-risk communities by creating a platform for these voices through the performing arts. For this she has received Outstanding Partner and Outstanding Community Service Awards from the City of Atlanta. Sandra is the Producing Artistic Director of Gateway Performance Productions. Current projects include a stage play based on true events in Sandra's life as an artist performing in areas of global conflict, a proposed documentary about at-risk children living in Kathmandu, Nepal and a film about a life long friendship between two women that cannot be severed, even when one of them is abducted by child sex-traffickers (inspired by a true story).