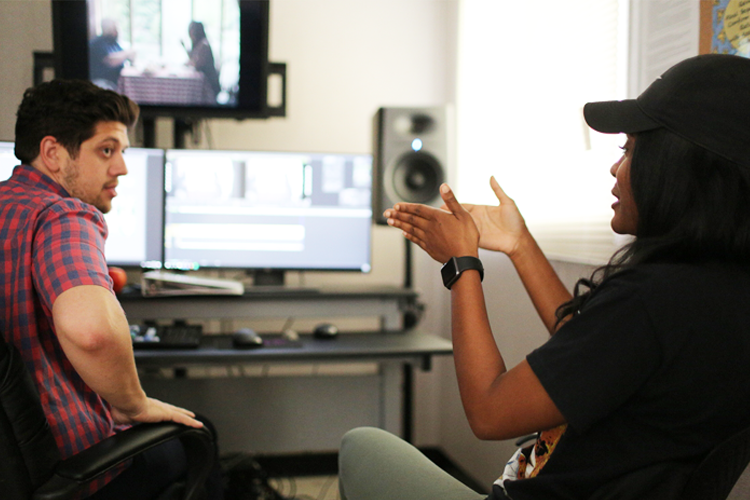 In this live three-hour Masterclass, we will breakdown the independent fiction producer's role during post-production and:
define the "Post-Production" stage of the filmmaking process.
review key terminology.
illuminate the workflow timeline/structure.
identify essential creative collaborators and their responsibilities.
opportunities and challenges of creative collaboration.
share tips and takeaways from experts that empowers Producers in this important stage of the filmmaking process.
All Sundance Co//ab Master Classes are recorded and will be available for all registrants after the live event. Please allow up to 24 hours after the live event for the recording to be posted.

If you have a disability and require accommodation in order to fully participate in this event, please complete this form, contact us at (435) 776-7900 or email us at accessibility@sundance.org to discuss your specific needs. Every effort will be made to accommodate advance requests; requests made within 5 days of the event may not be guaranteed.