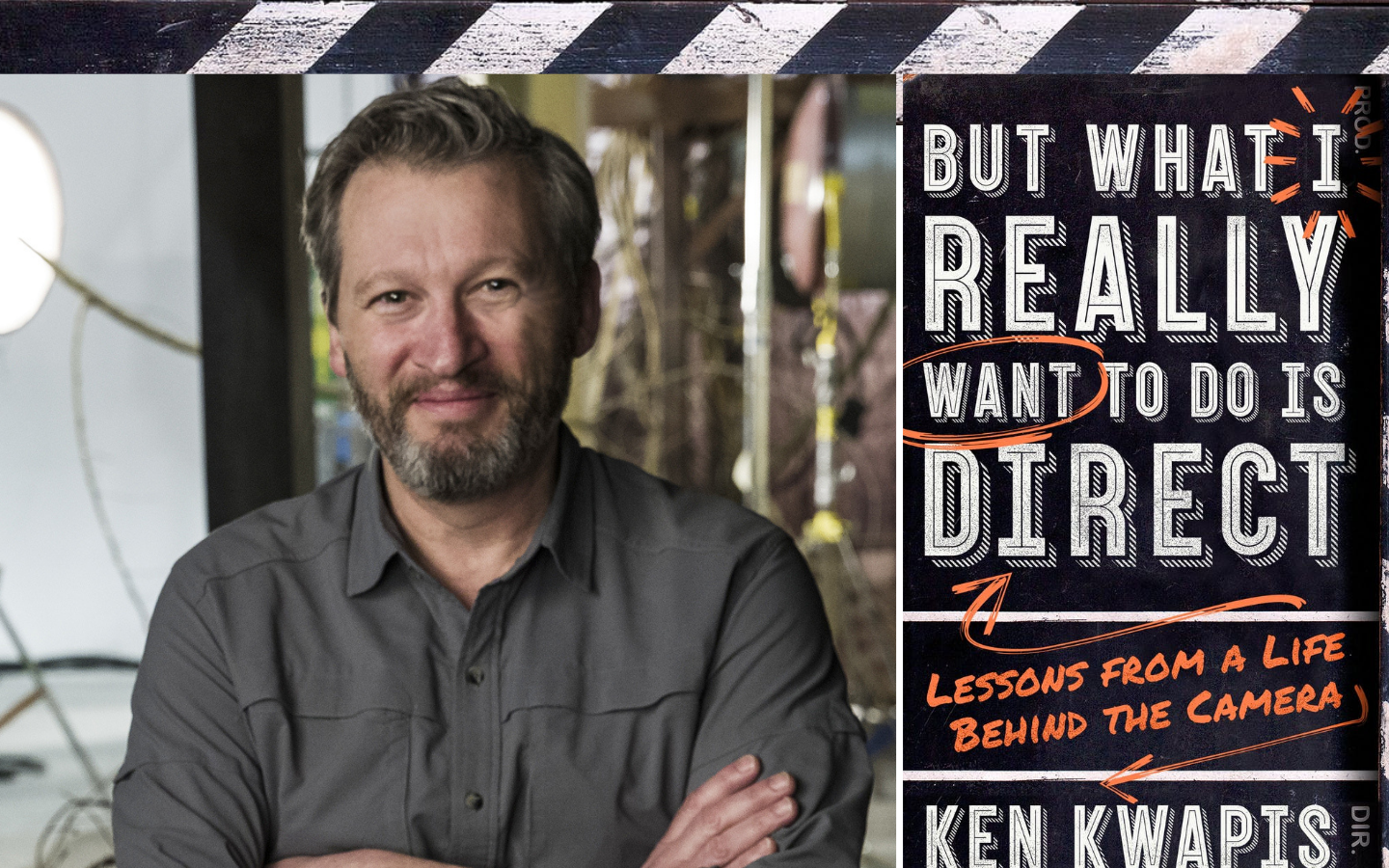 Master Classes are in-depth, interactive learning experiences focused on craft and career-building and led by renowned industry experts. Topics include fiction and documentary filmmaking, TV writing and production, and navigating and succeeding in the entertainment industry.
Understanding both the craft of directing and the essential steps for navigating the business are key to maintaining a career as a director. Join accomplished director Ken Kwapis, a two-time Emmy nominee with 11 features under his belt and a diverse array of television credits, as he shares lessons learned from a life behind the camera. Using his book, But What I Really Want To Do Is Direct, as a springboard, Ken will cover three broad areas: 1) Things I didn't learn in film school; 2) How to prepare a scene; 3) Becoming a better student of human nature. In this live and interactive three-hour event, the audience will also have the opportunity to ask Ken about his career, the craft of directing in general, and the challenges aspiring directors face today.
Topics covered include:
00:00 - 03:50: Welcome and introduction from Sundance Collab
03:51 - 7:58: Introduction from Ken Kwapis
7:59 - 8:42: What I didn't learn in film school
8:43 - 12:46: How to be a leader
12:47 - 18:54: How to be proactive on your own set
18:55 - 24:01: Don't get trapped at video village
24:02 - 29:12: How to give and receive feedback
29:13 - 34:00: How to measure success on your own terms
34:39 - 47:53: Q&A
48:43 - 49:38: How to prepare a scene
49:39 - 51:44: The emotional road map
51:45 - 53:54: How to give playable notes
53:55 - 55:13: Tell your story with pictures
55:14 - 01:01:48: Using body language to tell your story
01:01:49 - 01:04:14: Shot selection
01:04:15 - 01:10:00: Color and light
01:10:01 - 01:14:01: The objective correlative
01:14:02 - 01:17:58: How to use off-screen space to tell your story
01:17:59 - 01:23:12: Transitions from one scene to the next
01:23:13 - 01:39:06: Breaking down a scene from The Sisterhood of the Traveling Pants
01:39:07 - 02:02:20: Q&A
02:03:05 - 02:17:10: Directing Sesame Street Presents: Follow That Bird
02:17:11 - 02:21:18: Finding a human connection with the script and recognizing yourself in the material
02:21:36 - 02:33:52: Q&A
02:33:53 - 02:36:17: Final announcements
Past classes have included Academy Award-winning director Roger Ross Williams on Documentary Storytelling, Finding Dory's Victoria Strouse on Comedy Writing, Emmy-nominated director Lesli Linka Glatter on Blocking a Scene, The Walking Dead's Glen Mazzara on TV Writing, and more.

Sundance Collab Master Classes are open and free of charge to all members as live events. Sessions will be recorded and available in our video library within 24 hours to all members for 48 hours after posting. After that, on-demand access to the recording is available only to Creator+ and Course Pass members. Sign up today to get a free 30-day trial Creator+ Membership.
Resources:
Download the list of RESOURCES from Ken Kwapis and Sundance Collab
If you have a disability and require accommodation in order to fully participate in this event, please complete this form, contact us at (435) 776-7790 or email us at accessibility@sundance.org to discuss your specific needs. Every effort will be made to accommodate advance requests; requests made within 5 days of the event may not be guaranteed.
Ken Kwapis

Instructor
Ken Kwapis has been a motion picture and television director for nearly forty years. He directed eleven feature films, among them A WALK IN THE WOODS, HE'S JUST NOT THAT INTO YOU, and THE SISTERHOOD OF THE TRAVELING PANTS. Kwapis helped launch nine television series, including THE LARRY SANDERS SHOW, THE BERNIE MAC SHOW, and THE OFFICE.
more...