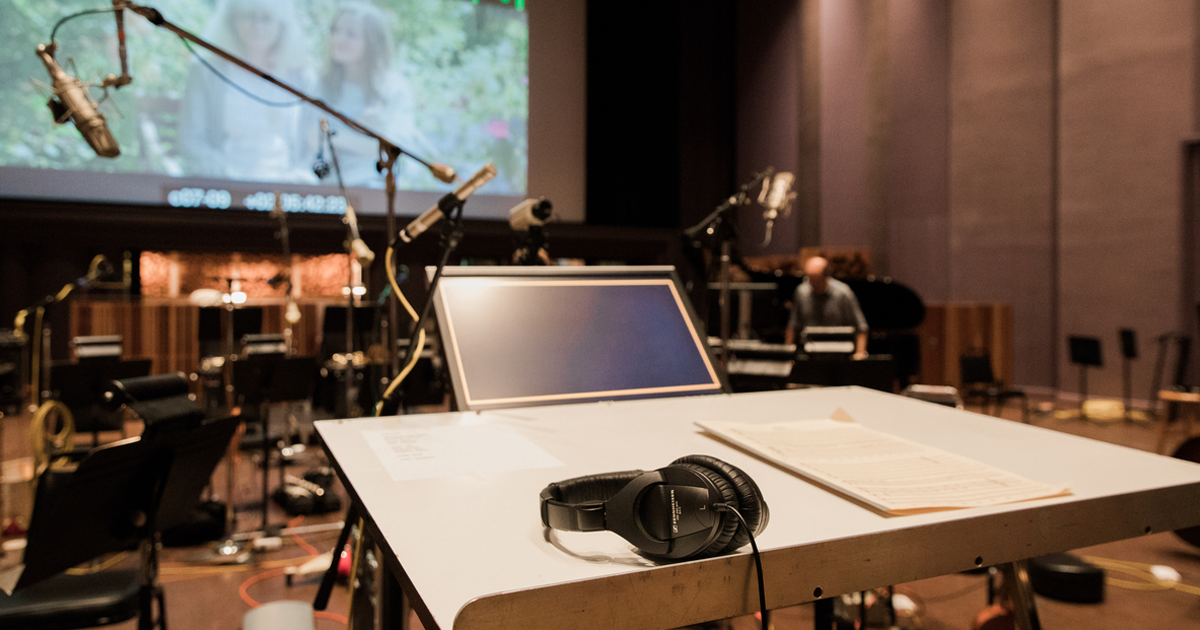 Music and sound design are two of the most powerful tools for storytellers. In this Master Class we will explore how sound design and music work together to communicate emotion, tone, and characters, and how music can be used to complement or counterpoint visual storytelling.
Join Peter Golub, composer and Director of Film Music at Sundance Institute and Glenn Kiser, Director of the Dolby Institute, and several guests in a live, three-hour online Master Class to investigate the creative process of Music and Sound in Film. This is an essential class for any writer, director, producer, composer, or sound artist seeking best practices and shared language to collaborate and serve the soundscape of a film.
Resources:
Download the list of resources from Peter Golub, Glenn Kiser and Sundance Co//ab
Topics presented will include:
00:00 - Welcome and Introductions from Sundance Co//ab
06:45 - Introduction from Peter Golub and Hildur Gu∂nadóttir
13:00 - How Music and Sound Design Work Together
36:00 - Composing From a Character's State of Mind
01:01 - Q&A with Hildur Gu∂nadóttir
01:15 - Balancing Multiple Artistic Projects with Hildur Gu∂nadóttir and Tamar-kali
01:31 - Introduction to The Assistant Case Study with Moderator Glenn Kiser and Panelists Tamar-Kali, Leslie Shatz and Kitty Green
01:48 - Case Study in Music and Sound Design: The Assistant
02:40 - Q&A with Tamar-Kali, Leslie Shatz and Kitty Green
02:50 - Closing Remarks
Presented in partnership with the Dolby Institute.
Peter Golub

Moderator
Peter Golub is the composer of numerous works for film, the concert hall, theatre and dance. His film scores include: FROZEN RIVER (directed by Courtney Hunt and nominated for 2 Academy Awards); THE LARAMIE PROJECT (for HBO); THE GREAT DEBATERS (directed by Denzel Washington and co-composed with James Newton Howard); WORDPLAY; COUNTDOWN TO ZERO; SOUND OF A DREAM; and SONGS MY BROTHER TAUGHT ME (dir. by Chloe Zhao).
more...
Glenn Kiser

Moderator
Glenn Kiser is the Director of the Dolby Institute, Dolby's initiative to bring education and inspiration to filmmakers and content creators about the creative use of sound and picture in storytelling. Previously, Kiser was the VP & General Manager of Lucasfilm's Skywalker Sound, where he oversaw sound work on film projects such as AVATAR, THE INCREDIBLES, the STAR WARS prequels, THE CURIOUS CASE OF BENJAMIN BUTTON, THE PIRATES OF THE CARIBBEAN and HARRY POTTER films.
more...