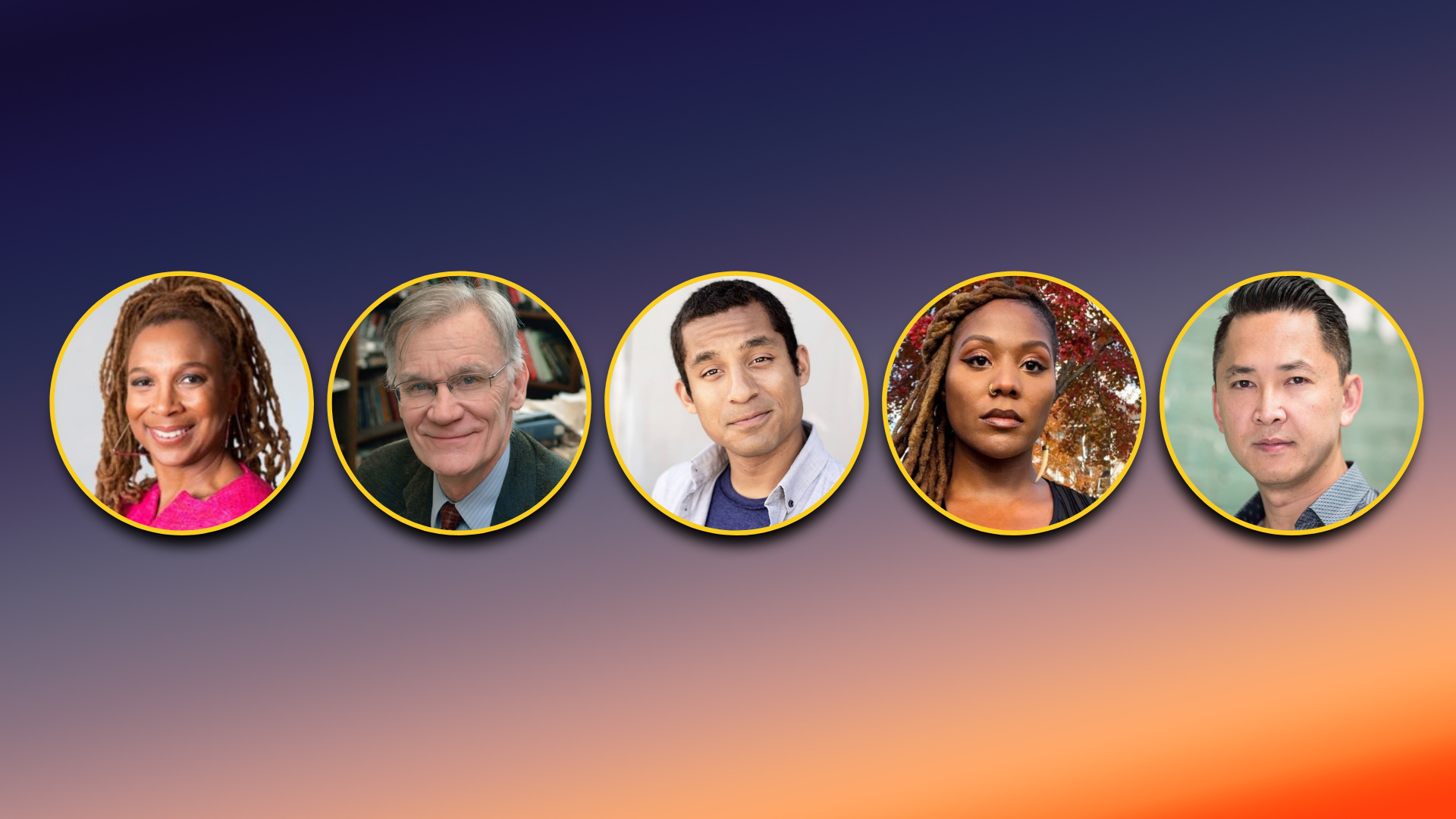 Re-visit the Sundance Film Festival and expand your storytelling skills with this series of videos featuring the most compelling and timely talks and panels from recent festivals.
This conversation, recorded during the 2022 Sundance Film Festival, brings back legal scholar and civil rights advocate Kimberlé W. Crenshaw to the Sundance Film Festival to moderate a conversation interrogating how censorship, legislation, and storytelling are creating a distorted national narrative, and the crucial role of new cinematic genres in challenging these myths.
The original title of this conversation was "The Big Conversation: The Story of Us - Reclaiming the Narrative."
Nikyatu Jusu

Panelist
Born and raised in Atlanta, Georgia, Sierra Leonean-American Filmmaker Nikyatu's films have screened at festivals nationally and internationally. Three of her shorts were acquired by and aired on HBO, her most recent being FLOWERS, which she co-wrote and co-directed. Nikyatu's feature screenplay FREE THE TOWN was one of 12 projects invited to participate in Sundance Institute's inaugural Diverse Writers Workshop. Her latest film SUICIDE BY SUNLIGHt: a project funded by THROUGH HER LENS sponsored by the Tribeca Film Institute and Chanel, made its debut at the 2019 Sundance Film Festival. Nikyatu is an Assistant Professor at George Mason University where she teaches Screenwriting and Directing.
more...