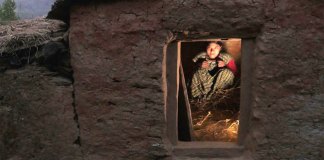 About this submission
A 13 years school girl is forced to live in the shed for her puberty as social tradition when she is raped by two drunkard men she realizes her first death .
Creator
Kathmandu 44600, Nepal
Phadindra Budhathoki is an emerging and young filmmaker of Nepal . He is doing his master in media technology.He is working as a mentor and instructor in film making workshop in several parts of Nepal organised by Kantipur Film Academy.He has done his graduation in film making and in business studies .He is a founder member of Bikalpa Cinema Society.He has got appreciation from film development board of Nepal for the promotion and expansion of Nepalese films at an international level.He has attended the master class with director Vimukthi Jayasundara. He has done several short films. Most of them are presented in several film festivals around the world and broadcasted in television . He has made several films for Nepal traffic police and Nepal army.Now he is working in post production of his first feature film named Light Within Darkness.
more...