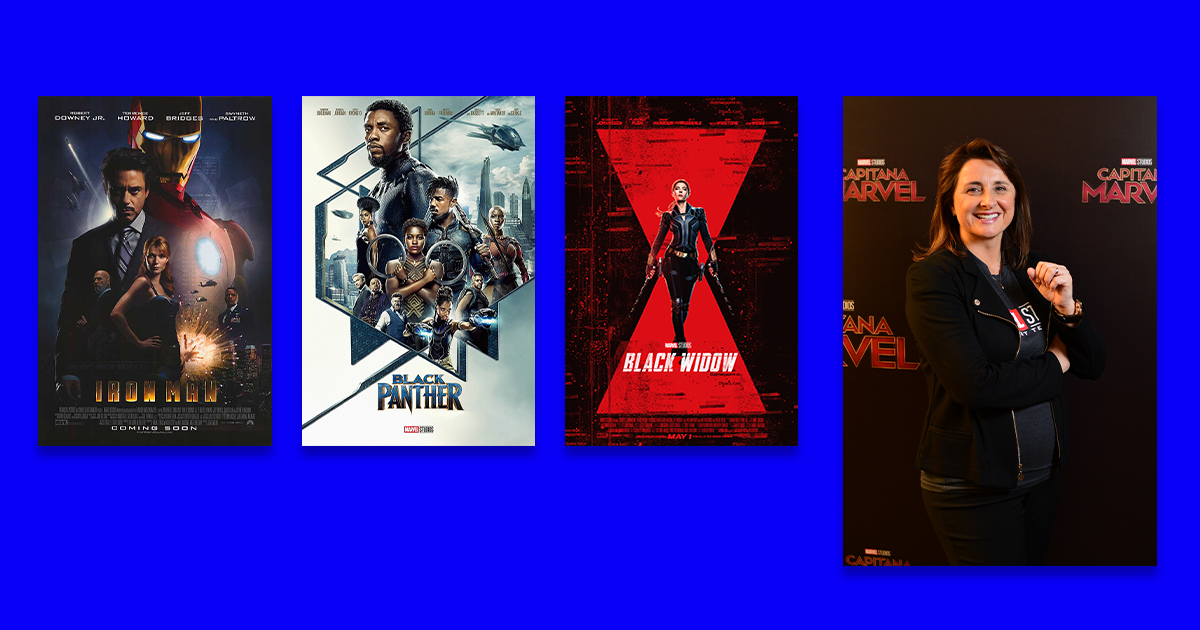 Spotlight Events feature conversations with high-profile film and television industry professionals who share helpful advice and insightful anecdotes on their career experiences and creative processes. Check out some of our inspiring chats with Patty Jenkins, Ava DuVernay, Gina Prince-Bythewood, Brit Marling, Jason Blum and more.
Victoria Alonso is the Executive Vice President of Production at Marvel Studios, overseeing both films and series such as IRON MAN, BLACK PANTHER, BLACK WIDOW and WANDAVISION. Join us for a vibrant conversation as Victoria takes us behind the scenes and into the world of the Marvel Cinematic Universe. We'll explore how she develops material, finds collaborators, navigates production, and uses technology as a storytelling tool. This discussion will take you inside Victoria's creative process, the challenges and lessons learned throughout her career -- and her belief that if success can happen to her, it can happen to anyone.
All Sundance Collab online events are recorded and will be available for all members after the live event. Please allow up to 24 hours after the live event for the recording to be posted.
If you have a disability and require accommodation in order to fully participate in this event, please complete this form, contact us at (435) 776-7900 or email us at accessibility@sundance.org to discuss your specific needs. Every effort will be made to accommodate advance requests; requests made within 5 days of the event may not be guaranteed.
Victoria Alonso

Advisor
A native of Buenos Aires, Alonso moved to the US on her own at the age of 19. She worked her way up through the industry, beginning as a PA and then working four years at the VFX powerhouse Digital Domain. She served as VFX producer on a number of films, including Ridley Scott's KINGDOM OF HEAVEN, Tim Burton's BIG FISH, Andrew Adamson's SHREK and Marvel's IRON MAN. She won the Visual Effects Society (VES) Award for outstanding supporting visual effects/motion picture for KINGDOM OF HEAVEN, with two additional shared nominations (best single visual effects, outstanding visual effects/effects driven motion picture) for IRON MAN.
more...