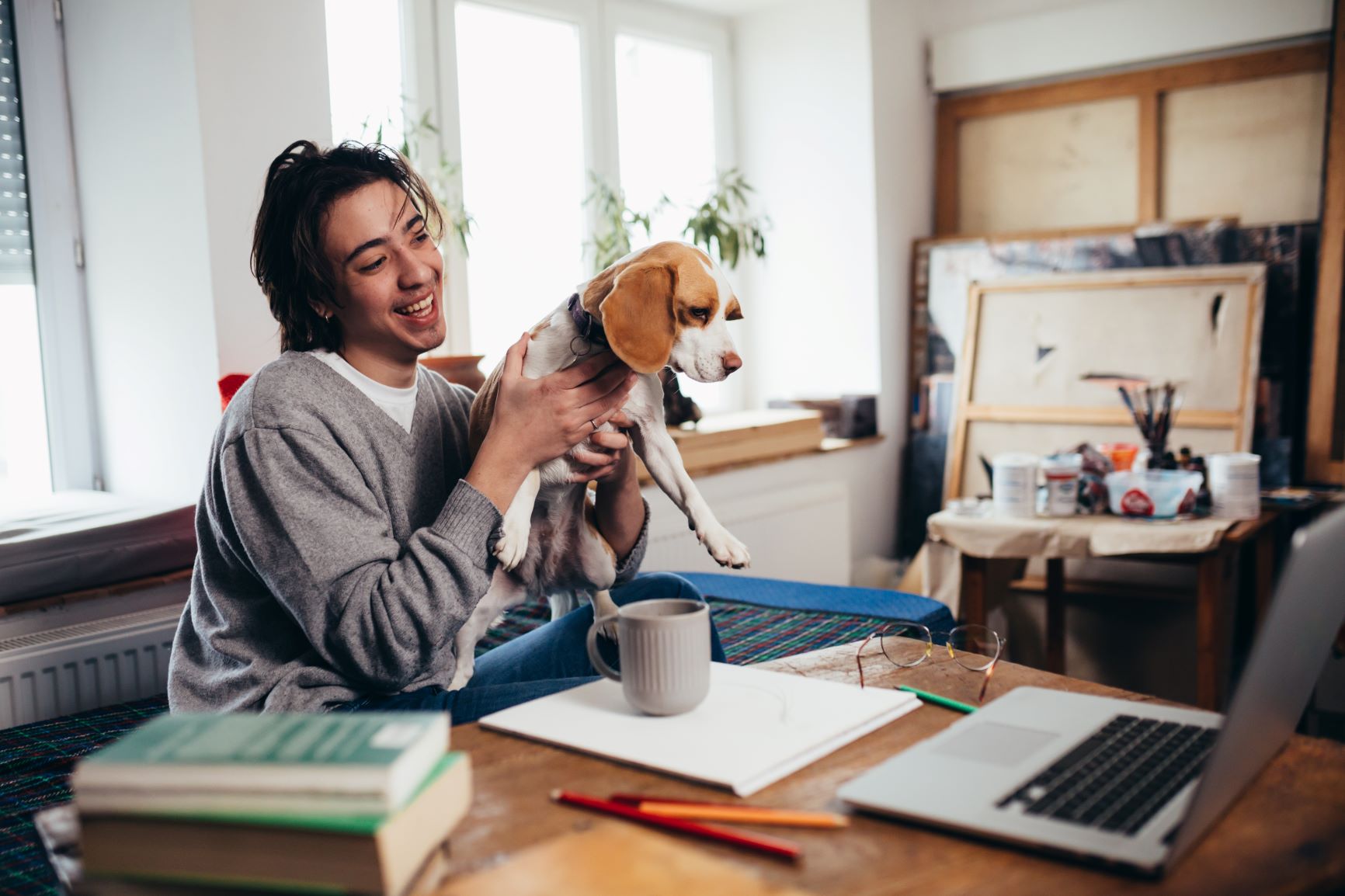 Challenge is closed
Winner
RUNNERS-UP
Naked Truth by Tiaré Scanda
The Shell by Neal Patrick Peterson
---
A "meet cute" is a cinematic term used to describe the pivotal moment when two characters meet for the first time under unique, comical, or charming circumstances that lead to a future romantic relationship. In light of current times, we're more heavily relying on digital technology as a way to meet new people. Write a scene/sequence about two people who experience a digital meet cute. In your submission, the characters should ideally meet for the first time in a humorous, embarrassing, uncommon, and/or conflicting manner that serves to set up their impending relationship later in the story. Your work should be no more than 10 pages.
SUBMISSION LIMITS
Your written work cannot exceed 10 pages.
Deadline to submit: August 31, 2020 at 2PM PT.
CHALLENGE RULES
Our monthly challenges are open to everyone in the Sundance Co//ab community. One entry per person, per challenge. All submissions will be viewable to the community. All submissions will be given equal consideration and the final winner will be determined by the consensus of the designated Sundance judges.
Only those submissions that meet the criteria outlined in the submission guidelines can be selected as the winner.
The challenge closes on August 31, 2020 at 2PM PT.

If you have questions regarding the challenge, please email collab@sundance.org. Please do not contact members of the jury directly.
PRIZES
Winner will receive:
The winner will have their work featured on Sundance Co//ab
One-on-one mentorship session with a Sundance Advisor
Sundance Co//ab All Access Membership (12 months) which includes:
Master Classes - One free registration in every monthly Master Class ($900 value)
Online Courses - Save 50% on first live, online multi-week course and 25% on each subsequent online course (Fees apply)
Member-only Events - Invitation to monthly Advisor Q&A Live webinar
Live Events - Priority access to select live Sundance learning events
Runners-up (two will be selected) - Sundance Co//ab Annual Membership (12 months)
Submission Guidelines
One entry per person, per monthly challenge. The limits for monthly challenge submissions are the following: scripts – 10 page limit.
Technical Details
Scripts: PDF format only, please

Other: If your file format fits outside these formats, please contact us and we will see if we can accommodate it.
(Please do not use copyrighted material without permission as part of this monthly challenge.)
Sheldon Candis

Juror
New York, New York, United States
Baltimore native Sheldon Candis is a graduate of the USC School of Cinematic Arts. Candis recently created and directed the docu-narrative series 'I WILL WHAT I WANT', a cinematic portrait of ballet phenom Misty Copeland for Under Armour. Candis' documentary THE DWELLING, chronicles the lives of two homeless men living along Tokyo's Sumida Gawa. The film is being distributed by Scion and Giant Robot magazine.
more...
Juror
Coffeemaker, troublemaker, twinmaker. A Venezuelan filmmaker based in LA, Rasquin won a scholarship to study a postgraduate diploma and a Masters Degree in Film at The Victorian College of the Arts of the University of Melbourne, Australia.
more...