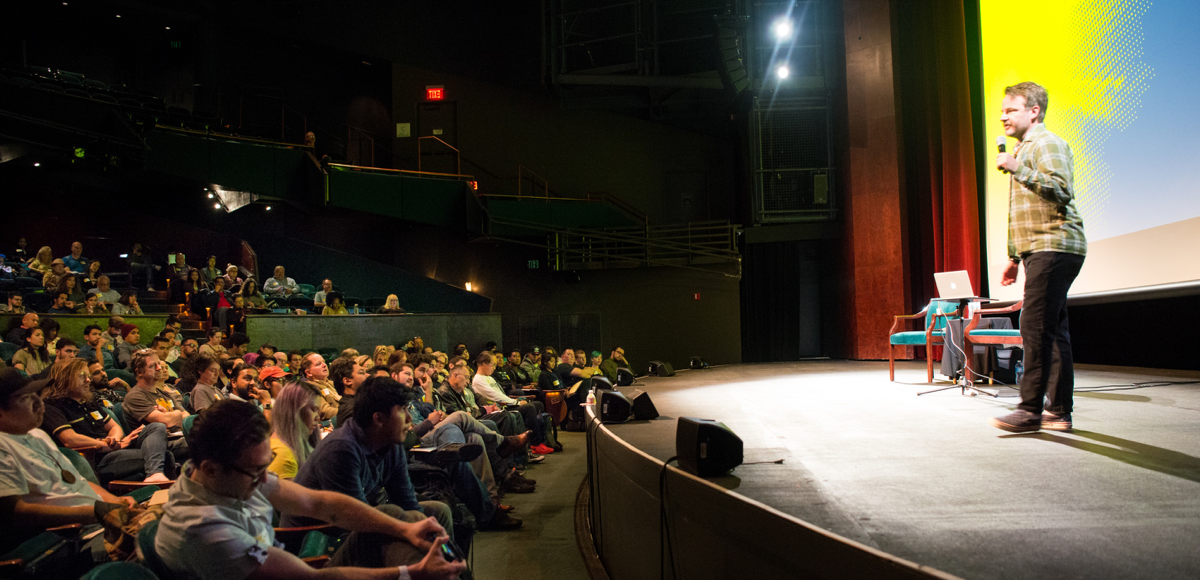 Originally scheduled for San José, this event will now take place virtually


Sundance Institute presents a free-half day online event on the art of short filmmaking. Join Sundance Film Festival senior programmer Mike Plante for shorts screenings; conversations with filmmakers Bridey Elliott (Clara's Ghost, Affections) and Diffan Sina Norman (Kekasih, Benevolent Ba); and insights into how the Festival's programmers make their selections. Whether you're just starting out, or have made some shorts and are looking to learn more about filmmaking, we'd love for you to join us.

THANK YOU TO OUR SUPPORTERS

This program is presented by Sundance Institute and is made possible by generous support from the John S. and James L. Knight Foundation.

Community Outreach collaborators for this event include San José State University's Department of Film and Theatre and the Digital Filmmaking Program at Santa Clara University.

Learn more about the Knight Fellows Project and other upcoming events at Sundance.org/Knight.
Mike Plante


SUNDANCE INSTITUTE STAFF: Senior Programmer
Mike Plante is a senior programmer for short films at the Sundance Film Festival, where he has worked since 2001. Each year he and a team of 9 shorts programmers go through over 10,000 entries to select 70 shorts to play at the Festival, discovering new film talent in the process. He has worked at film festivals since 1993, and he also makes feature documentaries. His recent film AND WITH HIM CAME THE WEST (2019) played at MoMA Doc Fortnight and his short THE POLAROID JOB (2017) is available at The New York Times Op-Docs.
Diffan Sina Norman

PANELIST
Diffan Sina Norman is a Kuala Lumpur–born, LA-based artist, filmmaker, and writer. His work has been featured at the Sundance Film Festival and SXSW. His short film KEKASIH, which premiered at Sundance in 2014, was made possible with a grant from the National Film Development Corporation of Malaysia. More recently, his script SITORA THE WERETIGER was a recipient of a FINAS Feature Film Development Grant. His newest short, BENEVOLENT BA, premiered at this year's Sundance Film Festival.