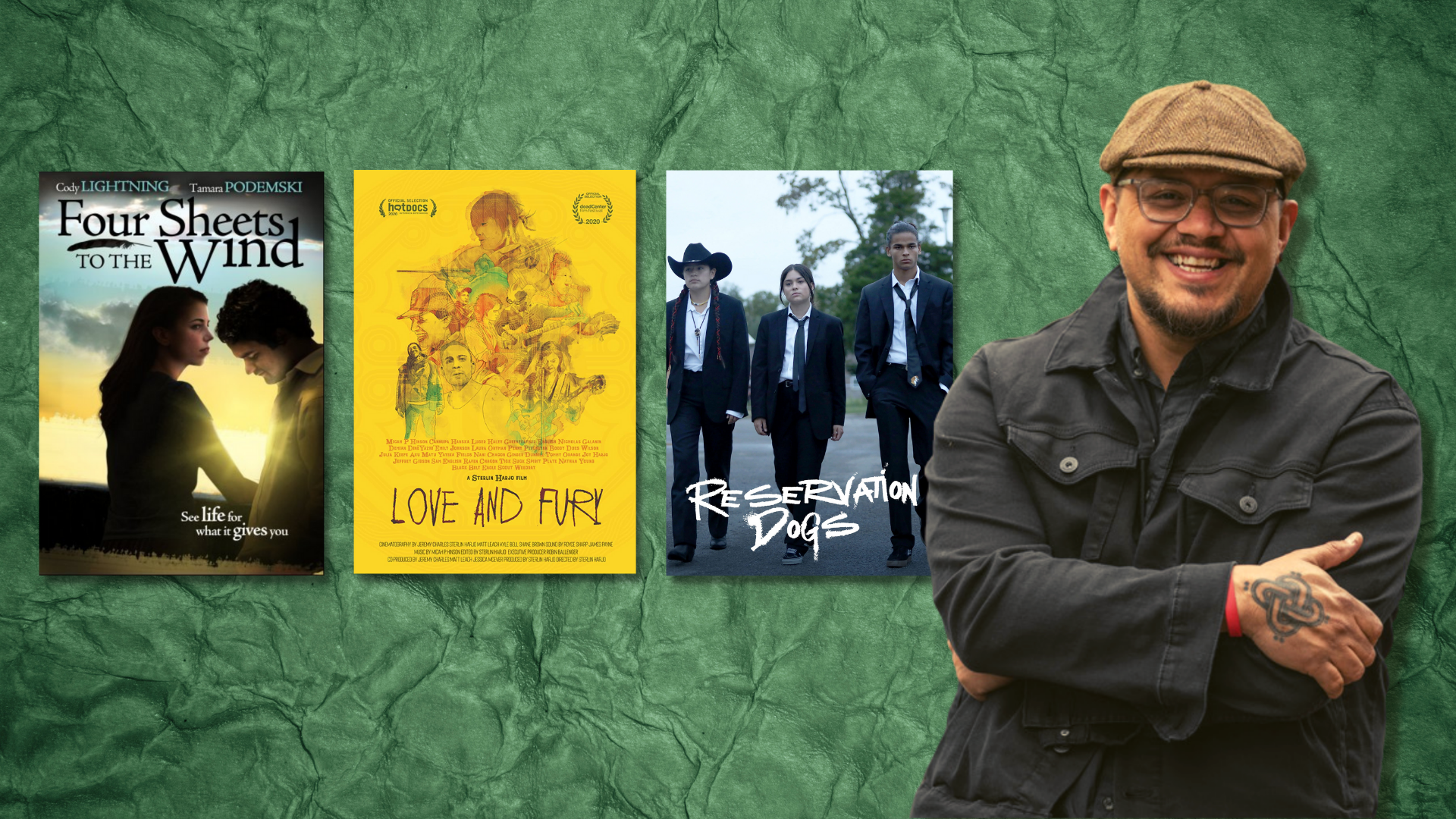 Spotlight Events feature conversations with high-profile film and television industry professionals who share helpful advice and insightful anecdotes on their career experiences and creative processes. Check out some of our inspiring chats with Patty Jenkins, Ava DuVernay, Gina Prince-Bythewood, Brit Marling, Jason Blum and more.

Representation matters. And as storytellers, we can be the change. Sterlin Harjo (Reservation Dogs, Love and Fury, Four Sheets to the Wind) is a Seminole/Muscogee Creek writer, director, and producer who has crafted a powerful and intentional body of work that highlights Native American people, their communities, and stories. Join us for a special Spotlight event as Sterlin takes us inside his creative process and philosophy around representation in storytelling. We'll discuss how Sterlin chooses storylines; writes authentic, full-bodied characters – and listen to his approach for bringing them to life. We'll also explore why he believes the answer to more diversity lies in community-driven filmmaking, and what he feels is the audience's responsibility for supporting underrepresented voices in storytelling. This timely conversation will examine how we, as artists, can harness the power of storytelling to bring about sustainable change and redefine what representation on screen can look like moving forward.


This online event will be recorded and available in our video library for all members after the live event. Please allow up to 24 hours after the live event for the recording to be posted.
If you have a disability and require accommodation in order to fully participate in this event, please complete this form, contact us at (435) 776-7790 or email us at accessibility@sundance.org to discuss your specific needs. Every effort will be made to accommodate advance requests; requests made within 5 days of the event may not be guaranteed.
Sterlin Harjo

Filmmaker
Sterlin Harjo is an award winning Seminole/Muscogee Creek filmmaker who has directed three feature films and a feature documentary all of which address the contemporary Native America lived experience, set in his home state of Oklahoma. Harjo is a founding member of a five-member Native American comedy group, The 1491s and is currently in development on various projects, including RESERVATION DOGS that he created with Taika Waititi.
more...