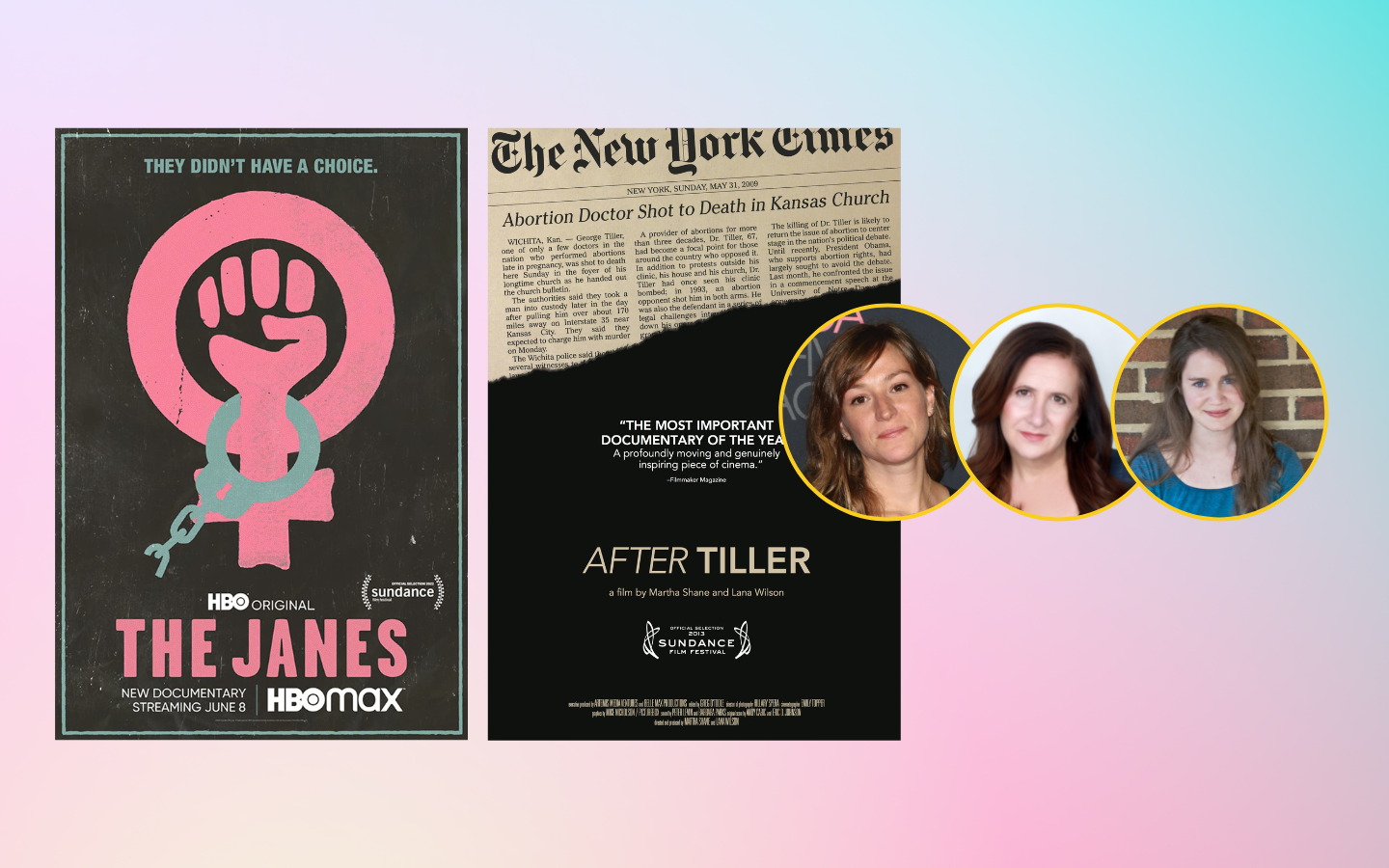 Spotlight Events feature conversations with high-profile film and television industry professionals who share helpful advice and insightful anecdotes on their career experiences and creative processes. Check out some of our inspiring chats with Patty Jenkins, Ava DuVernay, Gina Prince-Bythewood, Brit Marling, Jason Blum and more.

We believe in the power of storytelling to make change. With the reversal of Roe vs Wade, the conversation surrounding Reproductive Justice has once again become elevated. Please join us for this spotlight conversation with the award winning documentary filmmakers Emma Pildes and Tia Lessin (The Janes) and Martha Shane (After Tiller). This vital session on Collab will focus on how they approached the development, shooting, post and marketing of these culture shifting films.


This online event will be recorded and available in our video library for all members after the live event. Please allow up to 24 hours after the live event for the recording to be posted.
If you have a disability and require accommodation in order to fully participate in this event, please complete this form, contact us at (435) 776-7790 or email us at accessibility@sundance.org to discuss your specific needs. Every effort will be made to accommodate advance requests; requests made within 5 days of the event may not be guaranteed.