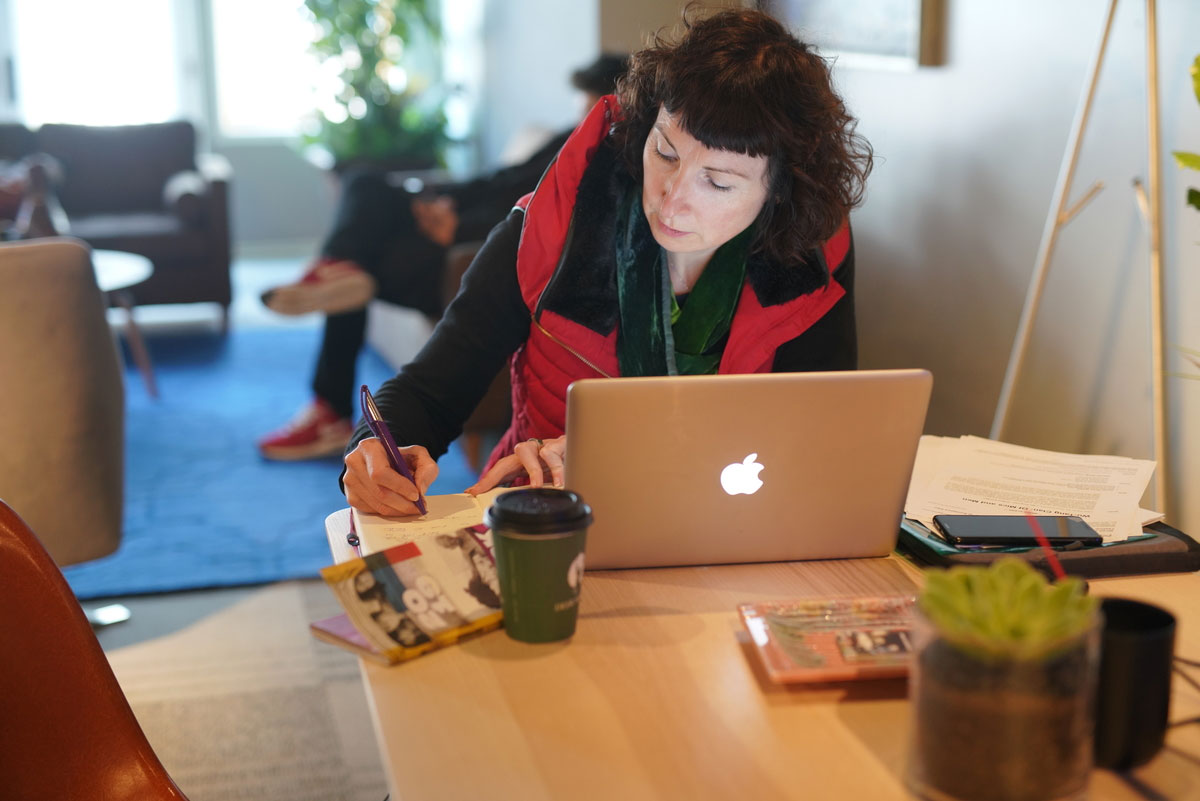 Screenwriting: Writing Your First Act (Mar. 2020)
Live Online Learning
The application period for the course has ended. Watch the Sundance Co//ab newsletter for updates on future course offerings.
Learn how to give shape and form to your completed screenplay outline with an experienced screenwriter as your guide. During this eight-week course you will learn techniques for crafting scenes, developing character, and writing dialogue as you continue to hone the working draft of your screenplay's first act. Sessions will include presentation and discussion on topics tailored to course participants, and breakout sessions to give feedback on individual works-in-progress. The course concludes with a one-on-one mentoring session focused on your project.

The course will be held live in our virtual classroom. All sessions are recorded for registered participants who are unable to attend live.
DURATION: Eight weeks, March 2 - April 26
SCHEDULE: Mondays, 10:30am - 12:30pm PT

Extended first class session: Monday, March 2, 10:30am - 1:30pm PT
Extended last class session: Monday, April 13, 10:30am - 1:30pm PT
One-on-one mentoring sessions are held between April 19 - 26