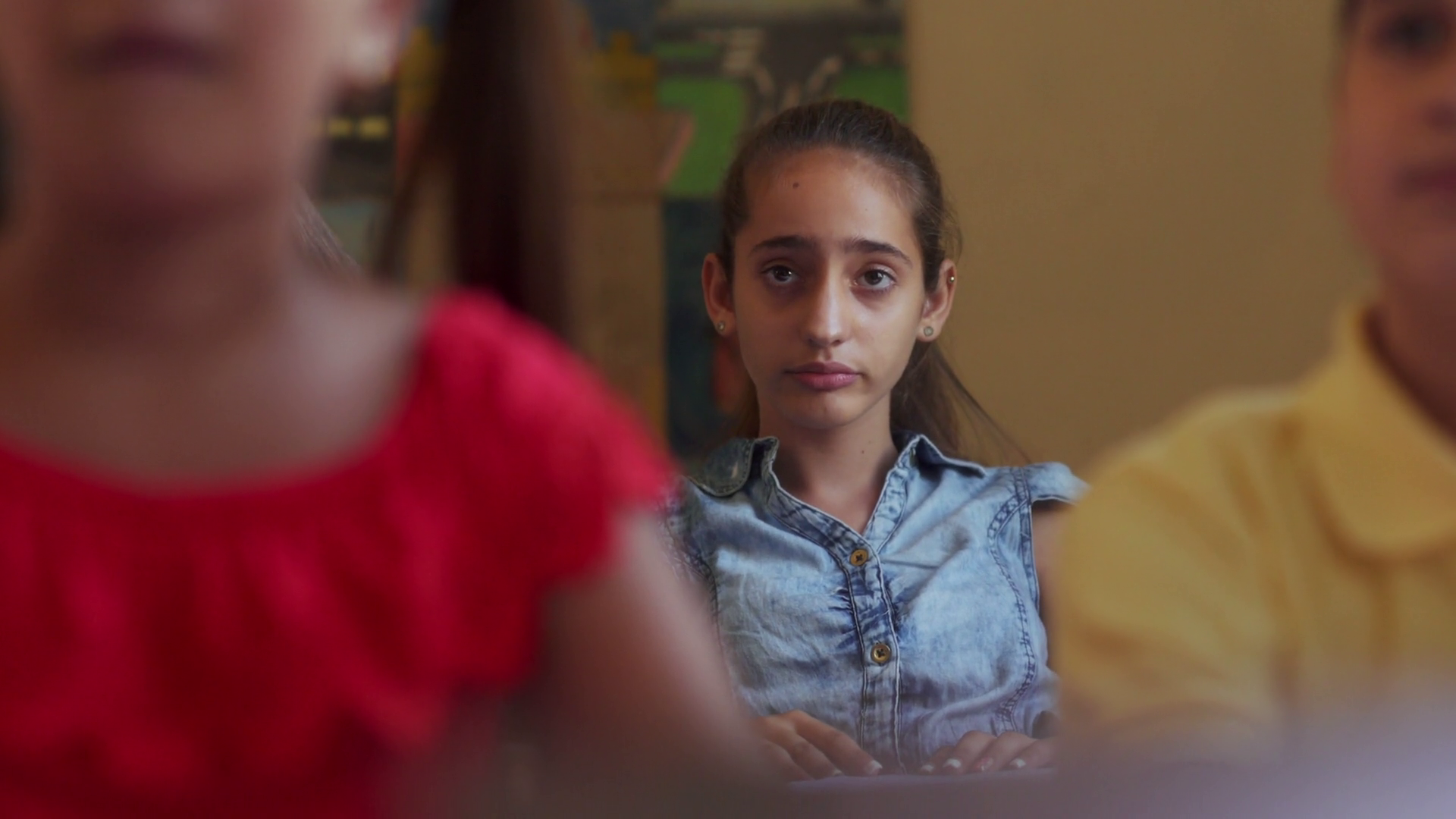 About this submission
Featured alongside Michelle Obama in the 2018 PBS Documentary, aptly titled, Beating The Odds--Elaine Del Valle was born and bred in New York City's Murder Capital--Brownsville Brooklyn. Elaine garnered critical acclaim when she landed off Broadway with her autobiographical one woman play, Brownsville Bred—The New York Times calling it "From Girlhood Trials to Onstage Triumph".
Elaine won the 2011 HOLA award for excellence in playwriting. In 2013, with a desire to make her work more accessible, Del Valle turned her attention to writing for screen. Elaine co-wrote, produced, and directed the comedy web series, Reasons Y I'm Single. Elaine has since produced over 50 shorts, and in 2015 Elaine became the first person to license an interstitial series (Gran'pa Knows Best) to the HBO Latino Network.
In 2016, Del Valle received the TELLY award for her co-production of The Smallest Step (a PBS/World Channel short film series).
Her directorial debut in a short film, Final Decision (which she also wrote and produced) screened at over a dozen film festivals, winning several awards, including a 2017 Best Narrative Director award.
In 2018, Elaine was selected as one of 9 directors to partake in the Sundance Short Narrative Film Lab (Miami). Her film-ME 3.769 is supported by a grant from Sundance Institute and the John S. and James L. Knight Foundation. For Elaine, ME 3.769 marks the first short (in her series of short films to come) based on her award winning play and true coming-of-age.
SHE SAID is another short that is based on Elaine's award winning autobiographical play.
Creator
Elaine Del Valle is a Brownsville, Brooklyn bred Puerto Rican filmmaker. Her latest film, is based on her true coming-of-age story, set in 1980's Brownsville Brooklyn, NY and adapted from her critically acclaimed off-Broadway one-woman show, and awarded novel, Brownsville Bred. Supported by the WarnerMedia 150 foundation, Del Valle filmed the first act, of her directorial debut in a feature film, as a proof of concept. Determined to attract meaningful partnerships toward her feature's completion, she placed her proof of concept on the festival circuit in the episodic pilot category. Her first act (proof of concept) of Brownsville Bred was selected in competition at SXSW 2022 where it gripped audiences winning the SXSW audience award. Del Valle's short films, include Me 3.769, which won numerous awards on the festival circuit and was licensed by HBO. Her Princess Cut was featured by the National Association of Latino Independent Producers (NALIP) Director's showcase and won the HBO Latinx short film award. Princess Cut is currently airing on HBOmax. Del Valle's work has received positive reviews from the New York Times, New York Post, NBC News, Journal News, and New York Daily News. Miami New Times named her a "Filmmaker to Watch," and Ad Age called her short documentary, Tagged, a "compelling exploration." While Del Valle loves expressing emotion through her camera, she's most proud of being referred to as an "actor's director." She attributes her actor communication skills to her many years of acting training under the tutelage of Wynn Handman at New York City's Carnegie Hall. In 2020, Del Valle's original drama pilot, The System, landed a development deal with CBS. Written by Del Valle, in The System, a compassionate yet jaded social worker navigates the same broken New York City system she grew up in as she advocates to resolve issues for every family she encounters while struggling to fix her own. ​ Del Valle is a guest lecturer at schools and Universities on authentic storytelling across artistic mediums. She devotes much of her spare time to young filmmaker programs in underserved communities. Her hope is to use her lens to influence and represent all those who don't often have a voice. She wants every young person in underserved communities, and especially girls to know that their perspectives have the power to enlighten. ​
more...