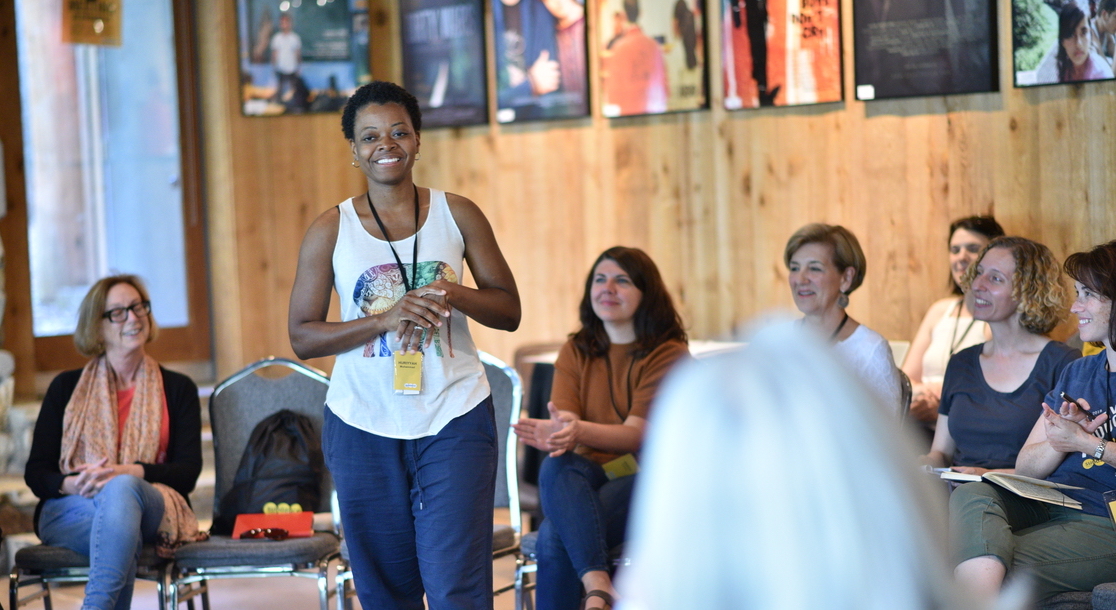 Master Class Archive: Own Your Voice - Pitch and Present with Confidence
Live Online Learning
In this live, three-hour, online master class, a public speaking expert reveals proven communication techniques you can deploy to build your confidence and enhance your presence for the many public pitches, networking events, and presentations required at every level of the film and media business. You'll leave with a toolset of physical, emotional, and practical strategies that will help you command the room in any type of meeting or presentation.
Topics presented will include:
Preparing for public presentations
Conveying confidence and making a great first impression
Using your voice and body language to help convey your message
Adapting stage performance techniques to improve your presentation and persuasion skills
Changing the course of a conversation if something unexpected happens
At the end of the workshop, there will be time for a handful of people to receive live coaching on their pitches. Anyone desiring feedback should come prepared with a pitch that is no more than 1 minute long and highlight the following 3 things: name/who you are; core focus of your project; and your 'ask'. The number of people who receive coaching during this class will be determined by the amount of time available.