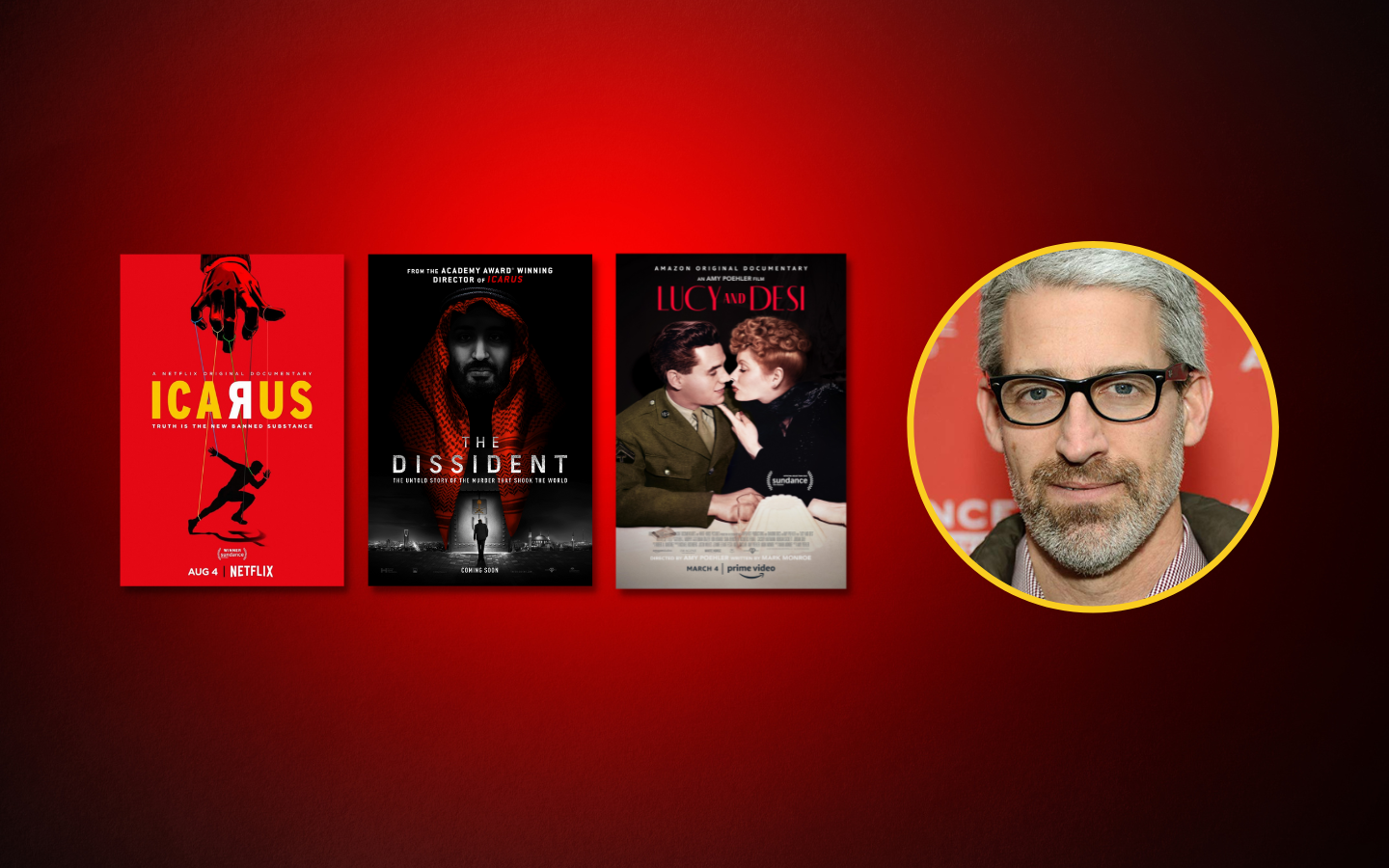 Master Classes are in-depth, interactive learning experiences focused on craft and career-building and led by renowned industry experts. Topics include fiction and documentary filmmaking, TV writing and production, and navigating and succeeding in the entertainment industry.
What do Lucy and Desi, The Dissident, The Cove and Icarus have in common? Emmy nominated filmmaker Mark Monroe is the writer behind each of their stories. If you thought documentaries didn't need a script, think again. With over sixty documentary writing credits under his belt, Mark will discuss how he works with directors, editors and producers to craft a compelling story and shape heroes and villains the audience will go all in on. Using clips from the many different genres he's worked in, Mark will explain the research and collaboration processes he employed as well as how to find the story in prep, production and post. In this live and interactive three-hour master class, you will have the opportunity to ask questions about the craft of writing the documentary and how to collaborate with a writer when working in nonfiction.
Topics covered include:
Creating a structured plan: who says what, when do they say it
Determining the right process for the project
Working with archival vs. produced interviews
Crafting an outline
Creating a paper edit
Identifying transitions
Shaping a character
Writing voice over
Collaboration styles in documentary filmmaking
Working with directors, editors and producers
Recommend Resources can be downloaded here.
Past classes have included Academy Award-winning director Roger Ross Williams on Documentary Storytelling, Finding Dory's Victoria Strouse on Comedy Writing, Emmy-nominated director Lesli Linka Glatter on Blocking a Scene, The Walking Dead's Glen Mazzara on TV Writing, and more.

Sundance Collab Master Classes are open and free of charge to all members as live events. Sessions will be recorded and available in our video library within 24 hours to all members for 48 hours after posting. After that, on-demand access to the recording is available only to Creator+ and Course Pass members. Sign up today to get a free 30-day trial Creator+ Membership.
If you have a disability and require accommodation in order to fully participate in this event, please complete this form, contact us at (435) 776-7790 or email us at accessibility@sundance.org to discuss your specific needs. Every effort will be made to accommodate advance requests; requests made within 5 days of the event may not be guaranteed.
Mark Monroe

Instructor
Mark Monroe is an award-winning documentary writer and filmmaker. A journalism graduate from the University of Oklahoma, Mark began his career in television as a newswriter for CNN.
more...