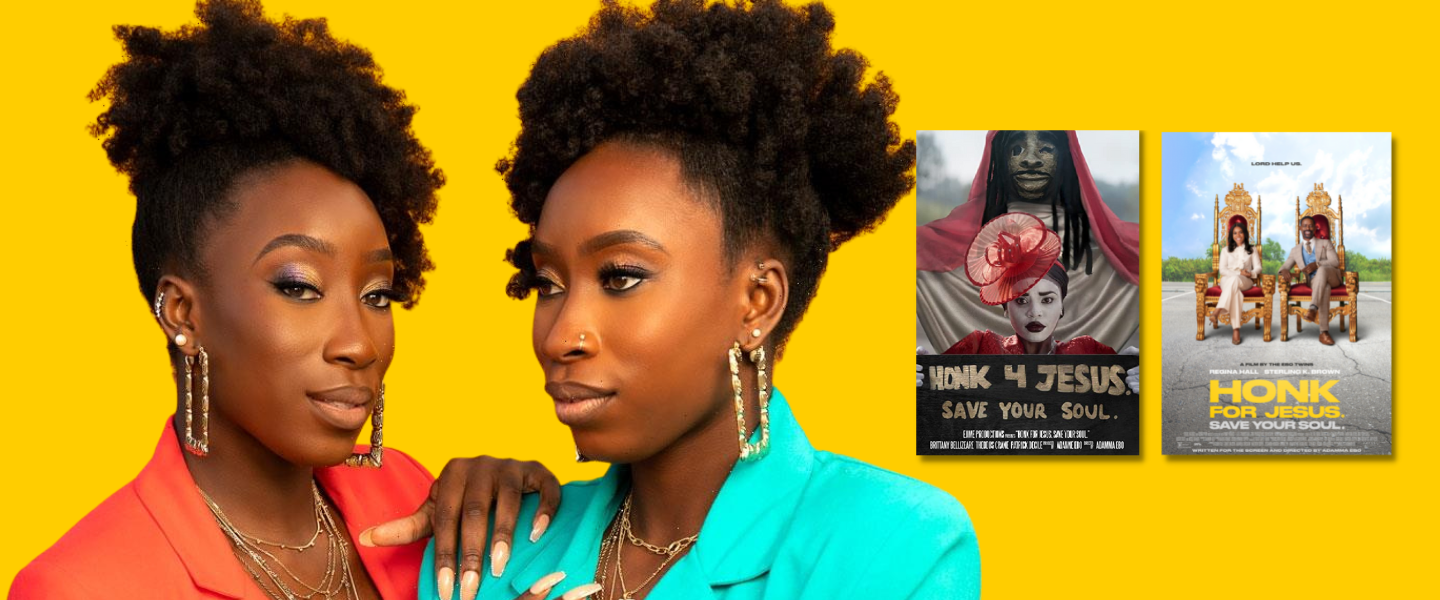 To support our community of filmmakers during the early stages of the COVID-19 pandemic, we made the decision to remove the $50 fee for Sundance Collab Master Classes. As we meet this next moment and continue to support artists through our content, we are reinstating a discounted fee of $27. Both registration for the live event and post-event recording access are included in this fee. All Master Classes are included in Collaborator and All Access memberships. Sign up today for membership and get a 14-day free trial.

Master Classes are in-depth, interactive learning experiences focused on craft and career building and led by renowned industry experts. Topics include fiction and documentary filmmaking, TV writing and production, and navigating and succeeding in the entertainment industry.

What do Bottle Rocket, Whiplash, and Honk for Jesus, Save Your Soul have in common? All three films started out as shorts before being reimagined and expanded into feature-length films. One of the best ways to showcase your craft as a filmmaker is to write and direct a short film. Over the years, many independent filmmakers have used their short as a proof-of-concept and learning opportunity for a feature-length project. But how do you make that leap from short to feature? What should you consider creatively? How do you leverage the success of your short to find opportunities for financing? In our live, interactive three-hour Master Class, twin sisters/filmmakers Adamma and Adanne Ebo will guide you through the journey from short to feature, sharing the journey from award-winning short film to their critically acclaimed feature film Honk for Jesus, Save Your Soul (SFF '22) as a case study.
Topics covered include:
Crafting your short film as a proof of concept for a feature
Understanding each format's strengths and weaknesses
Expanding your story and character arcs (and letting things go)
Financing your feature
Building an audience through your shortlist of donors
Evaluating attachments for cast and crew
Production considerations when setting up your feature
Please download recommended resources here.
If you have a disability and require accommodation in order to fully participate in this event, please complete this form, contact us at (435) 776-7790 or email us at accessibility@sundance.org to discuss your specific needs. Every effort will be made to accommodate advance requests; requests made within 5 days of the event may not be guaranteed.
The recording will be posted within 24 hours after the event. If you purchased this Master Class, you will find your recording in your "Purchases" section of your account. If this was included as part of your Collaborator or All Access membership, you can access it in our video library. All Master Classes are included in Collaborator and All Access memberships. Sign up today for membership and get a 14-day free trial.
Instructor
Los Angeles, CA, USA
Adamma & Adanne Ebo are American-Nigerian identical twins who create together as a filmmaking duo. Their feature film HONK FOR JESUS. SAVE YOUR SOUL - written and directed by Adamma, produced by Adanne and starring Regina Hall and Sterling K. Brown sold to Focus Features and Monkepaw at the 2022 Sundance Film Festival, and had a wide theatrical release. Their TV writing credits include the upcoming Amazon series MR & MRS SMITH and BATMAN: CAPED CRUSADER for HBOMax. They've also set up two pilot specs: SUPPLY, 404 with Gloria Sanchez Productions, and MRC; and SUPASHAWTY GIRLS, FUNKAMATIC BANGBANG with 20th Television Animation and Freeform. Adamma has directed an episode of FX's ATLANTA and three episodes of Amazon's & Donald Glover's HIVE. Both are Spelman College graduates; Adamma is a UCLA Film School graduate, and Adanne is a Northwestern Law School graduate. Adamma is a lover of all things video games, fashion, anime, naps, and daydreaming about the perfect Keyblade design. Likewise, Adanne also loves video games, fashion, anime, and training to become the Avatar—master of all four elements.
more...