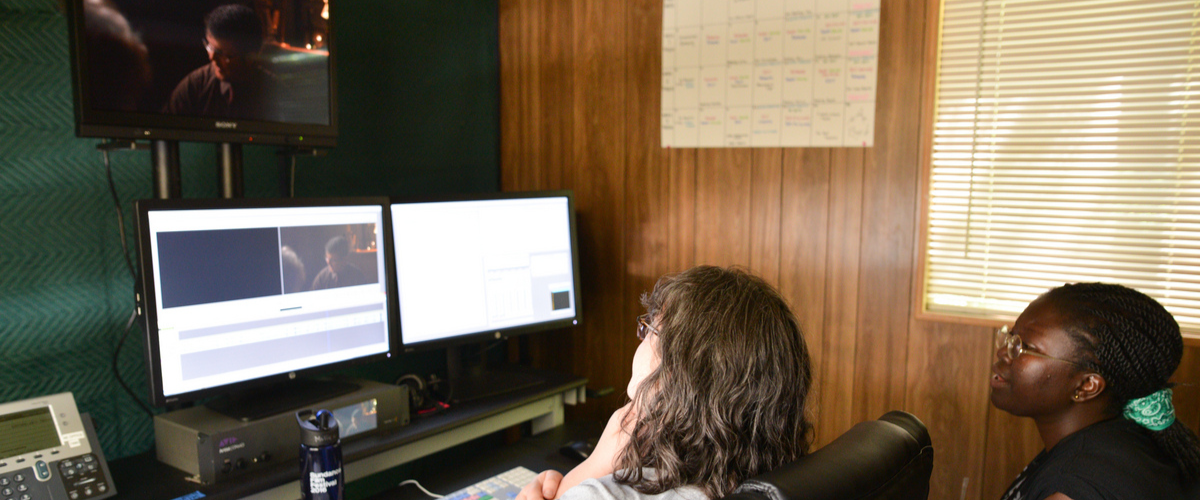 So that we may continue supporting artists through our content, Sundance Collab Master Classes cost $27. Both registration for the live event and post-event recording access are included in this fee. All Master Classes are included in Collaborator and All Access memberships. Upgrade today for the full library!

Master Classes are in-depth, interactive learning experiences focused on craft and career building and led by renowned industry experts. Topics include fiction and documentary filmmaking, TV writing and production, and navigating and succeeding in the entertainment industry.

Whether you're a director or an editor, editing documentaries can seem daunting. You might have to sift through hundreds of hours of footage to find your story and turn it into a polished, compelling movie. But, documentary editing can also be one of the most creative and rewarding experiences in the film industry. Join Sundance award-winning documentary editor Jacob Bricca as he explains the logistical, creative and collaborative tools you'll need to shape and complete a successful film.
In this live and interactive three-hour event, Jacob will use examples from his own feature films as editor and director to demonstrate the key things you need to know about the post-production process. If you are a director or producer, you will gain a better understanding of what your editor does and how to elevate your collaboration. You will have an opportunity to ask questions so that you'll walk away with the knowledge you need for a rewarding post-production process.
Topics covered include:
Planning your schedule
Organizing your footage
Observing patterns and drawing conclusions with select reels
Collaborating with your director and producer
Understanding documentary editing styles
Editing with verité footage
Using narrative structure
Working with music and graphics
Interpreting notes
Going from rough cut to fine cut to final cut
Download Recommended Resources here.
If you have a disability and require accommodation in order to fully participate in this event, please complete this form, contact us at (435) 776-7790 or email us at accessibility@sundance.org to discuss your specific needs. Every effort will be made to accommodate advance requests; requests made within 5 days of the event may not be guaranteed.
The recording will be posted within 24 hours after the event. If you purchased this Master Class, you will find your recording in your "Purchases" section of your account. If this was included as part of your Collaborator or All Access membership, you can access it in our video library. All Master Classes are included in Collaborator and All Access memberships. Sign up today for membership and get a 14-day free trial.
Jacob Bricca

Instructor
Jacob Bricca, ACE is an award-winning film editor, director, producer, and scholar. He has edited eleven feature documentaries including the international theatrical hit LOST IN LA MANCHA, the Independent Lens Audience Award Winner JIMMY SCOTT: IF YOU ONLY KNEW, the 2016 Sundance Special Jury Award Winner THE BAD KIDS and the 2021 Critics Choice Documentary Awards Nominee MISSING IN BROOKS COUNTY. His producing and directing credits include films screened at the Berlin International Film Festival, DOC NYC, and the Hot Springs Documentary Film Festival. He is a member of the American Cinema Editors, where he is Co-Chair of the ACE Education Committee.
more...