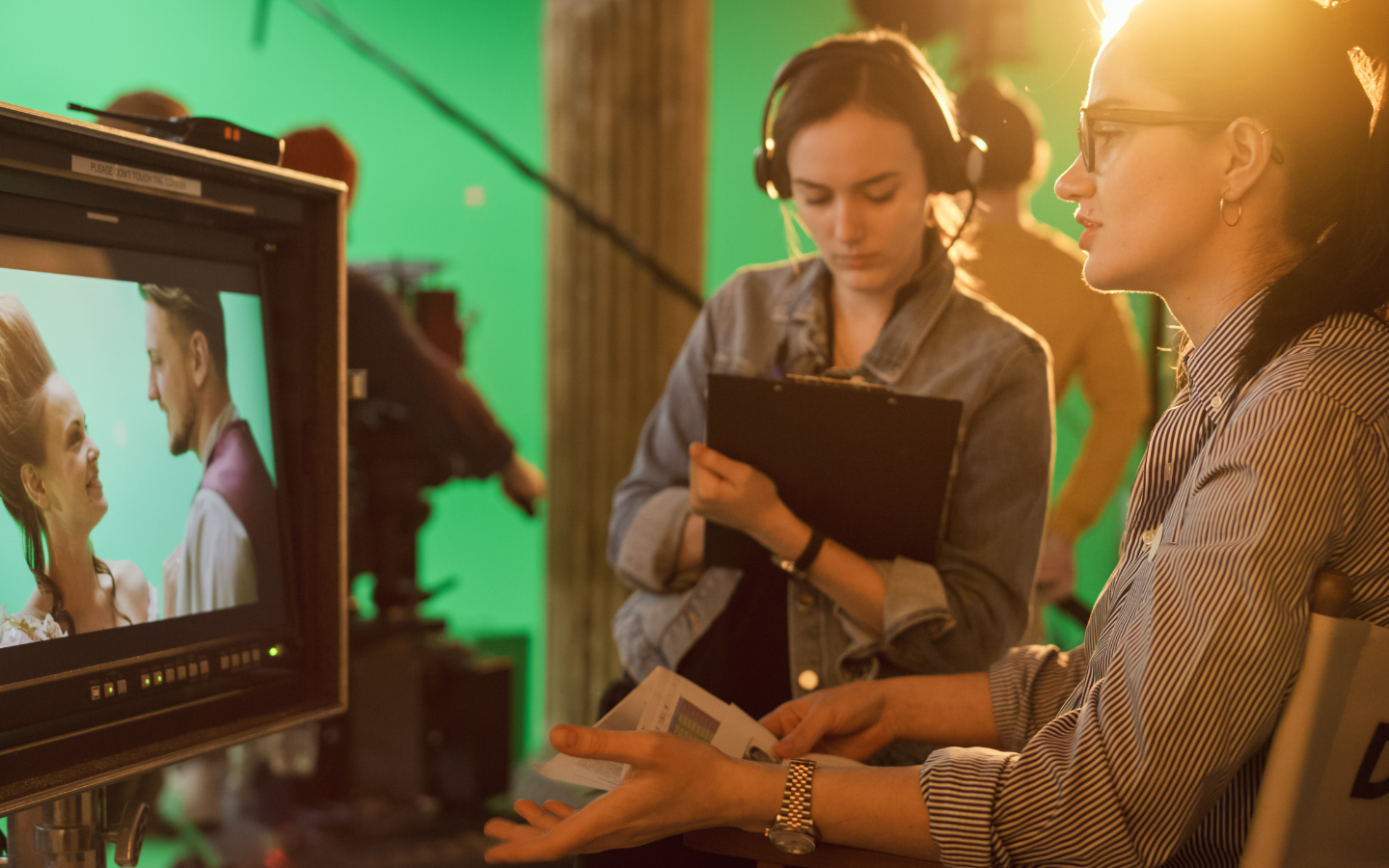 Please note, this event has been rescheduled from Tuesday 2/22 to Saturday 2/12 at 9 a.m. PT.
Master Classes are in-depth, interactive learning experiences focused on craft and career building and led by renowned industry experts. Topics include fiction and documentary filmmaking, TV writing and production, and navigating and succeeding in the entertainment industry.
Television and streaming episodic shows have taken a great leap in recent years, becoming platforms for serious directors to experiment and break traditional barriers of format and genre. Simultaneously, the medium has welcomed diverse voices and talent who have taken risks as they find their unique voices and visual styles. Join award-winning filmmaker and producer Rachel Raimist (The Sex Lives of College Girls, Wu-Tang: An American Saga, The Big Leap), who has directed shows for HBO MAX, Hulu, DISNEY+, CW, and more, as she unveils her process of directing TV from start to finish. In this three-hour online event, we will define the role of a TV director and how to get hired as one and cover the steps it takes to be successful as an episodic director, from effective meetings with your crew to the prep process to working with actors.
Topics covered include:
How to break in as a TV director and useful strategies to get hired
Prep process and materials including floor plans, breaking down a script, and scouting for locations
Blocking a scene - working with the DP, collaborating with actors, and choreographing the camera
How directing TV is different from directing films
How working for streaming shows is different from traditional broadcasters
Working with showrunners, taking notes from executives, and navigating power dynamics
Past classes have included Academy Award-winning director Roger Ross Williams on Documentary Storytelling, Finding Dory's Victoria Strouse on Comedy Writing, Emmy-nominated director Lesli Linka Glatter on Blocking a Scene, The Walking Dead's Glen Mazzara on TV Writing and more.
Sundance Collab Master Classes are open and free of charge to all members as live events. Sessions will be recorded and available in our video library within 24 hours to all members for 48 hours after posting. After that, on-demand access to the recording is available only to Creator+ and Course Pass members. Sign up today to get a free 30-day trial Creator+ Membership.
If you have a disability and require accommodation in order to fully participate in this event, please complete this form, contact us at (435) 776-7790 or email us at accessibility@sundance.org to discuss your specific needs. Every effort will be made to accommodate advance requests; requests made within 5 days of the event may not be guaranteed.
Resources:
Download the list of resources from Rachel Raimist and Sundance Collab
Rachel Raimist

Instructor
Dr. Rachel Raimist is a formerly tenured college professor turned television director who works across genres. She recently directed episodes of the family fantasy THE SPIDERWICK CHRONICLES (Disney+), the musical UP HERE (Hulu) and the soapy drama SEX/LIFE (Netflix). She has also directed beloved episodes of THE SEX LIVES OF COLLEGE GIRLS (HBO Max), WU-TANG: AN AMERICAN SAGA (Hulu), FANTASY ISLAND (Fox), DIARY OF A FUTURE PRESIDENT (Disney+) and others.
more...