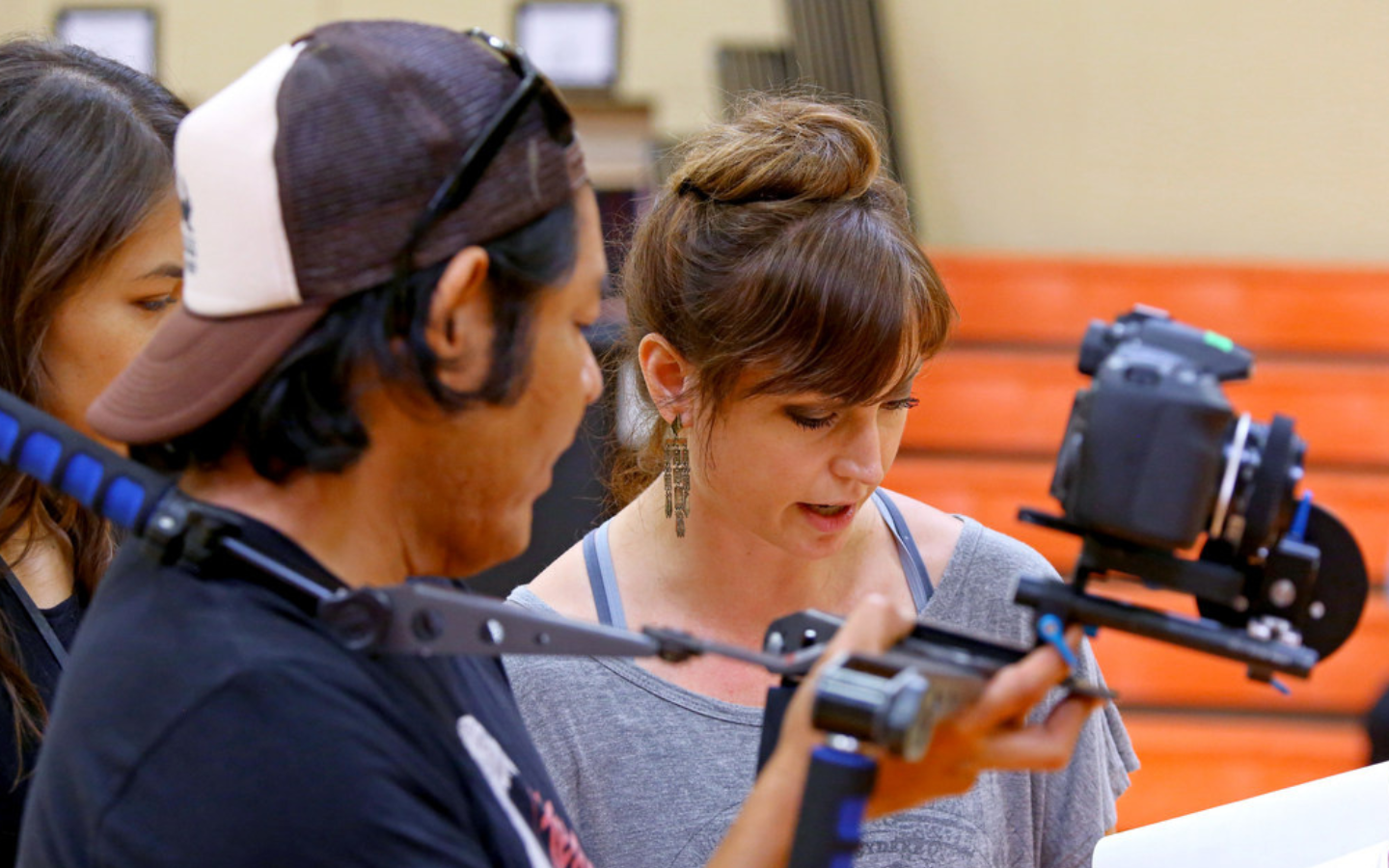 Sundance Insider Sessions provide behind-the-scenes information and guidance on our Labs, grants and festivals. Sundance Institute staff will be on-hand to answer frequently asked questions and help guide you through discovering and applying to the many programs and funds that the Institute offers.
For this Insider Session, join Indigenous Program Director, Adam Piron, and program alumni, Tai Leclaire and Bryson Chun to learn more about applying to the Sundance Native Lab.
The Indigenous Program has built and sustained an Indigenous film circle, which now spans over three generations. The cycle of work begins by scouting for and identifying indigenous artists, bringing them through the mechanisms of support at Sundance Institute to get their work made and shown, then bringing the filmmakers and their work back to native lands. The Native Lab has been a vital part of supporting indigenous filmmakers since 2004. The lab focuses on the specific development of storytellers from Native and Indigenous backgrounds, encompassing feature film and episodic work. During the Lab, Fellows will hone their storytelling and technical skills in a hands-on and supportive environment, including one-on-one feedback sessions with advisors and roundtable discussions. With Fellows working across both feature and episodic formats, they will also explore and discuss indigenizing their creative practices in regard to writing their scripts.
The Native Lab provides direct support to emerging filmmakers and episodic creators from the U.S.-based Native American, Native Hawaiian, Alaskan Native, and Canada-based Indigenous Canadian (First Nations, Métis, and Inuit) communities. Fellowship for Indigenous Canadian film artists made possible with support from the Indigenous Screen Office. Please note that you are required to submit a narrative feature or episodic pilot script.
Live event registration for Sundance Collab Insider Sessions is open and free of charge. Sessions will be recorded and available in our video library until December 19, 2022, which is when the Sundance Institute's Native Lab applications close. After that, on-demand access to the recording can be purchased for $5.
APPLICATION DATES
Opens December 5, 2022; STANDARDIZED OPEN TIME: 1:00PM PACIFIC / 2:00PM MOUNTAIN / 4:00PM EASTERN
Closes December 19, 2022; STANDARDIZED CLOSE TIME: 3:30PM PACIFIC / 4:30PM MOUNTAIN / 6:30PM EASTERN
About the Sundance Institute Indigenous Program
The Sundance Institute Indigenous Program champions and provides deep support of Indigenous-created stories on a global scale. From labs and fellowships to screenings and gatherings around the world, the program's offerings are designed in response to the specific needs of Native and Indigenous storytellers. Through our work, we emulate our core values of decolonizing the screen and uplifting the voices of Indigenous artists, recognizing that telling their stories comes with great responsibility and obligation towards Indigenous peoples, communities and their sovereignty.
Find out more about the Sundance Insitute Indigenous Program here.