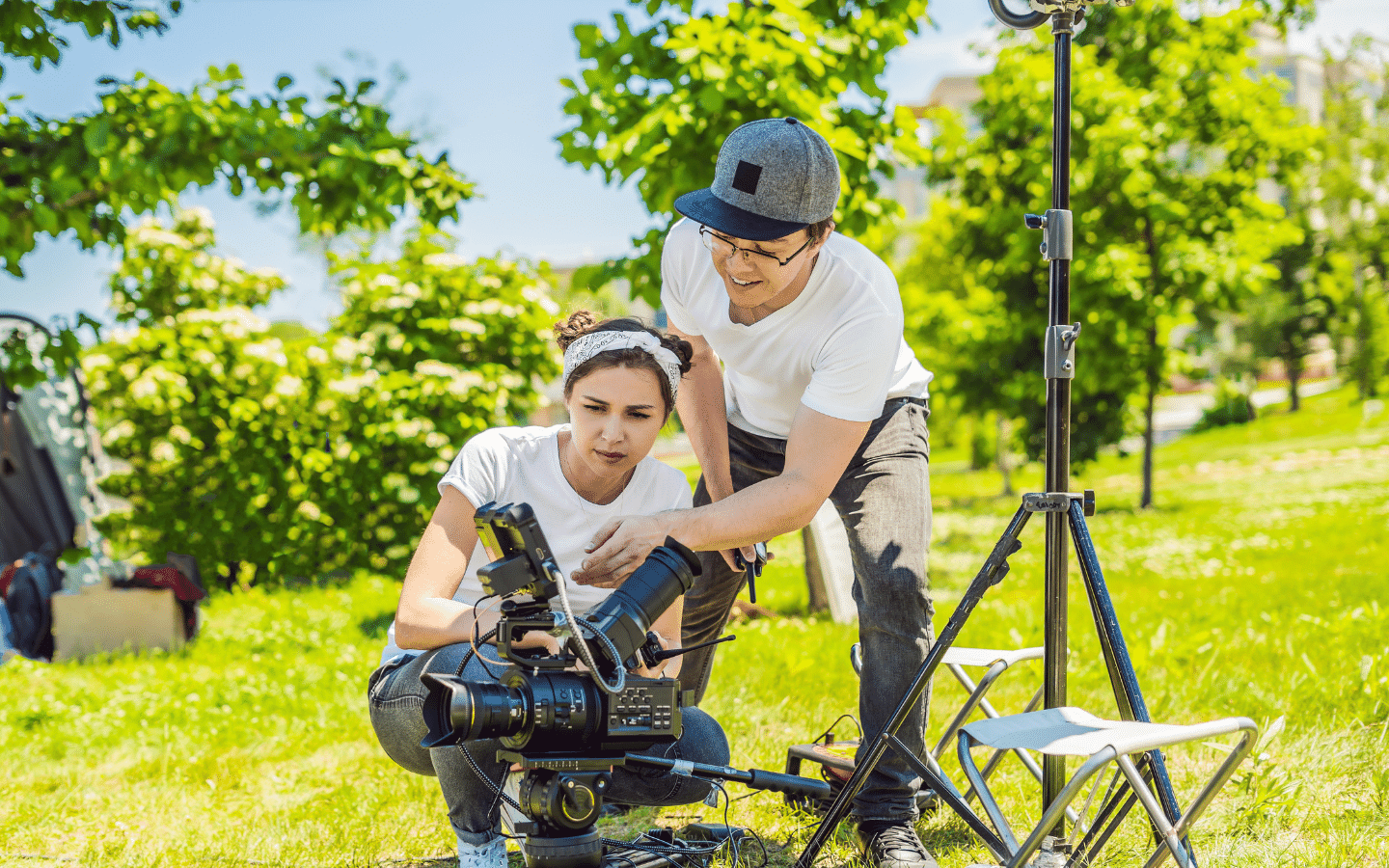 Directing: From Prepping Your Short Film to Submitting for Festivals
Sundance Collab offers a robust collection of online courses in the Sundance spirit of amplifying your independent voice as a storyteller. Join our global community to hone your craft, network with other creators, and develop career strategies to help you navigate the film and television industry.
Learn the steps for preparing to shoot your short film with experienced directors as your guides. In this live, online course, you will define your creative vision, breakdown your script and gain an understanding of the steps required to assemble your crew, plan your production, navigate post-production, and deliver your film to a festival audience.
In class sessions, you will analyze successful short films, complete interactive exercises, and discuss essential elements of craft with course advisors. The course includes a guest session with a short film programmer from the Sundance Film Festival. Homework designed to prepare you with the critical tools needed to craft a successful short film will be reviewed by your advisor.
By the end of the course, you will:
understand the short film format, including different lengths and genres.
define your creative vision and hone your style as a director.
develop visual references and a cinematic language for your film.
learn how to break down your script as a director.
understand shooting styles and formats.
develop an approach to assemble your crew, manage a budget and prepare for production.
develop an approach to casting and working with actors.
learn how to collaborate with an editor.
develop an approach to post-production
learn about film festivals, programmers, and possibilities for distribution.
This course is ideal for:
directors looking to make their first short fiction film.
directors who have made a fiction short previously, but looking for more formal guidance for their next project
non-fiction directors looking to pivot into fiction.
Course enrollment is approximately 50 participants per session, with a participant-to-advisor ratio of no more than 12-to-1. To apply, you should have a short screenplay that you plan to direct. We recommend that you complete Sundance Collab's Screenwriting: Crafting Your Short Film prior to taking this course.
Space is limited. Applications for this course are considered as they are received and applicants are accepted on a rolling basis until the course is full or the deadline has passed, whichever comes first.
Sundance Collab provides accommodations and support services to participants with disabilities. Accommodations and services are designed to meet the needs of each participant. Please email us at accessibility@sundance.org to arrange for services.

This course is a part of the Sundance Collab Directing Track which includes the following courses: