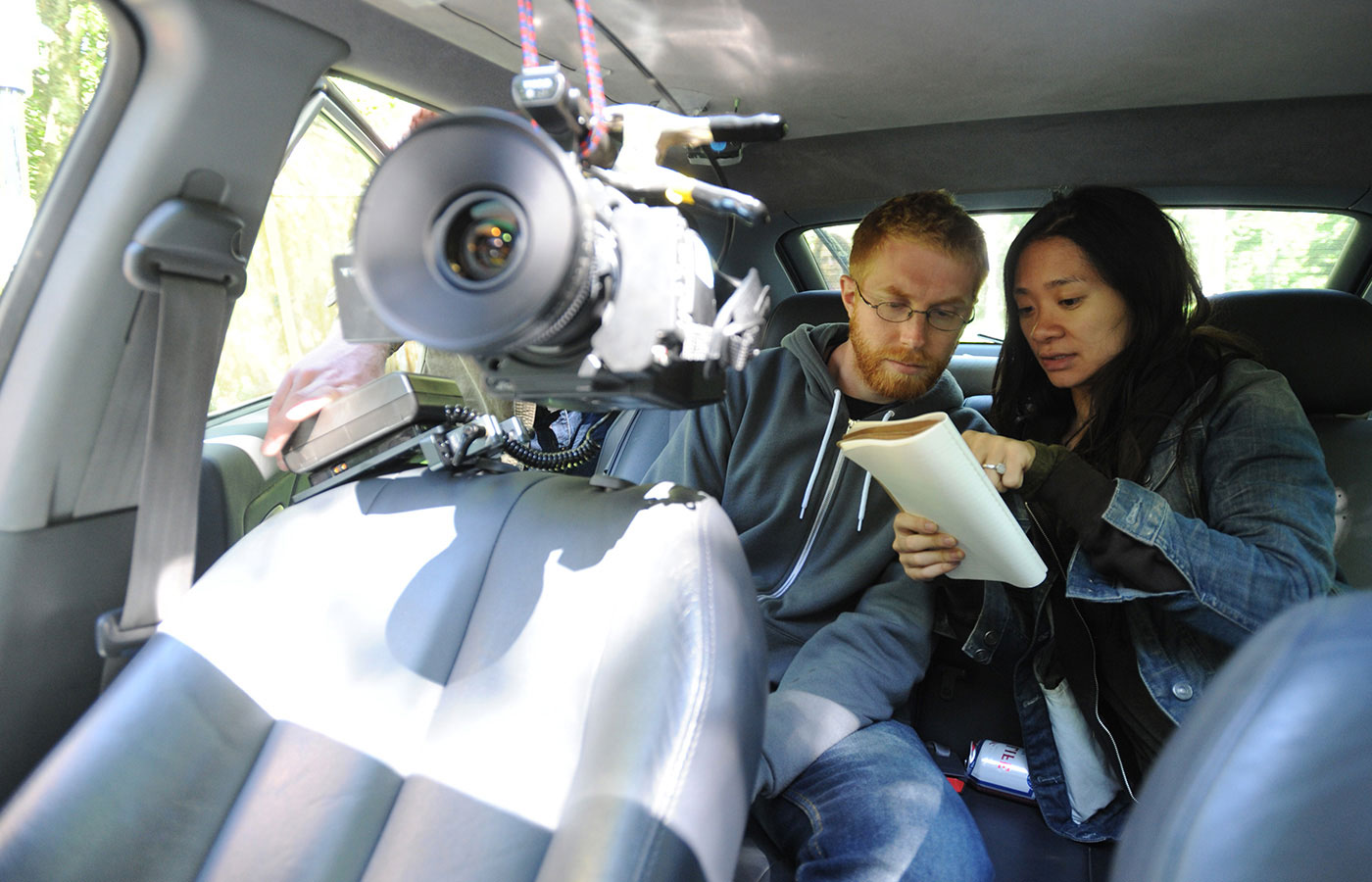 Directing: Core Elements
Registration is now closed for this session.
The application period for this course has ended. Watch the Sundance Collab newsletter for updates on future course offerings.
Learn the core elements of directing fiction films—from pre-production to working with actors and more—with experienced directors as your guides. During this live, online course intended for those new to directing, you'll learn how to assemble your crew, work with actors, and translate work from script-to-screen by directing and filming a scene.
In class sessions, you will analyze clips from full-length feature films that exemplify important concepts, complete interactive exercises, and discuss concepts and raise questions with others in your course. Weekly homework is reviewed by your course advisor and is designed to prepare you to direct and shoot your exercise scene. The course concludes with a one-on-one mentoring session focused on your scene and questions you may have about the field.
By the end of the course you will:
Understand the creative role of the director in every phase of production.
Analyze a script and break down a scene.
Learn the fundamentals of directing actors including casting, rehearsal, and on set work to obtain the best possible performances.
Block a scene.
Use tools for mapping your shoot such as storyboards and lined scripts.
Learn the fundamentals of creative storytelling in post-production.
This course is ideal for:
Those new to directing.
Documentary filmmakers making the transition into fiction work.
Directors without formal training who would like to sharpen their skills with professional guidance.
Course enrollment is approximately 36 participants per session, with an advisor to student ratio of 12 to one. Participants will use Frame.io to share their work and provide feedback to their peers.
COURSE DETAILS
The course will be held live in our virtual classroom. All sessions are recorded for registered participants who are unable to attend live.
DURATION: Nine weeks, February 10 - April 11
SCHEDULE: Wednesday, 10am - 12:00pm PT

Extended first class session: Wednesday, February 10, 10am - 1pmPT
No class session: Wednesday, March 17
One-on-one mentoring sessions are held between Apr 5 - Apr 11