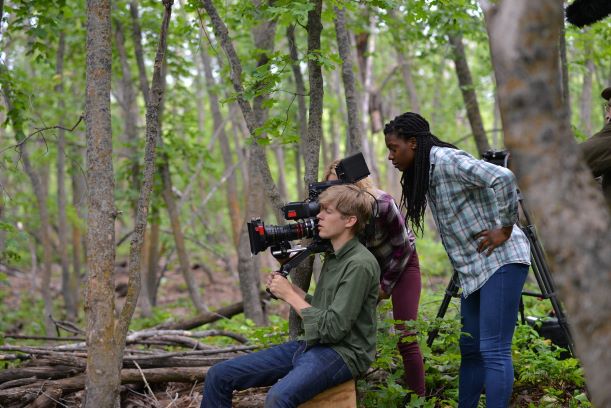 Directing Actors Workshop
Sundance Collab offers a robust collection of online courses in the Sundance spirit of amplifying your independent voice as a storyteller. Join our global community to hone your craft, network with other creators, and develop career strategies to help you navigate the film and television industry.
Learn how to break down your script and elicit the performance that you want from actors with an experienced instructor as your guide. In this live, online course, you will break down scenes from assigned films for narrative and psychological transitions and then apply the concepts to your selected script in preparation to work with your actors.
In class sessions, you will analyze clips from feature films and television series, complete interactive exercises, and discuss concepts with course advisors. Designated homework designed to prepare you with the critical tools needed to direct actors with confidence is reviewed by your advisor.
By the end of the course, you will:
review the foundations of directing actors
improve your understanding of how to build character
learn techniques to sharpen your communication with actors
breakdown your script down to performance beats
develop an approach to rehearsals and directing on set
learn how to pre-empt problems on set and find solutions
This course is ideal for:
directors seeking to build confidence working with actors by acquiring and applying strategies and practices
Course enrollment is approximately 36 participants per session, with a participant-to-advisor ratio of 12-to-1. To apply, you should have a short or feature screenplay that you plan to direct to work on throughout the course OR be willing to use a produced script selected by instructors.
Sundance Collab provides accommodations and support services to participants with disabilities. Accommodations and services are designed to meet the needs of each participant. Please email us at accessibility@sundance.org to arrange for services.

This course is a part of the Sundance Collab Directing Track which includes the following courses:
I am in the process of casting for a project that I have been working on for a while and this course has given me more confidence in my intuitive abilities as a director, as well as has armed me with definite techniques and tools to use.
—Jacqueline A., Bowie, MD, USA