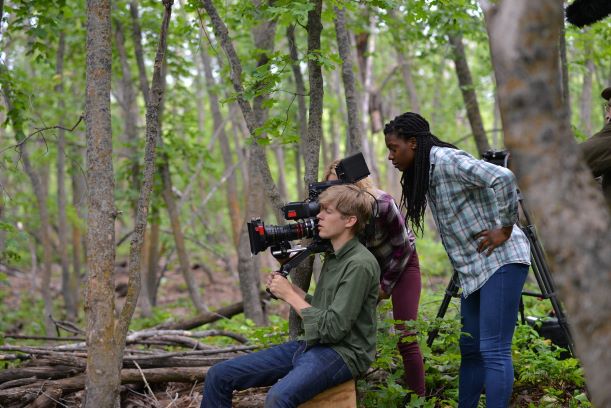 Directing Actors Workshop
"This class was life changing. I cannot recommend it enough. It was the perfect form and I wish it was longer, so I could keep going! Harrison is an incredible teacher and I am so lucky to have taken this class." - Amanda V., Vancouver, Canada
—-----
Are you ready to direct, but want to build your confidence in communicating with actors? In this eight-week online workshop, you will review the foundations of directing actors, learn to break down scenes for narrative and psychological transitions and practice working with actors in order to develop your own approach to rehearsals and directing on set.
What you bring to the course:
an interest in directing and working directly with actors in class sessions. Directors at any level of experience are welcome to apply. (You do not need to have a screenplay or active project to participate.)
What you'll get from the course:
A review of the foundations of directing actors
An improved understanding of how to build character
Techniques to sharpen your communication with actors
How to break down your script into performance beats
An approach to rehearsals and directing on set
How to pre-empt problems on set and find solutions
This course will:
analyze clips from feature films, illustrating important elements of story and performance.
prepare you with the critical tools needed to direct actors with confidence.
provide a space to work with professional actors.
offer opportunities for homework to be reviewed by a Sundance Advisor.
connect you with other creators via a discussion board where you can discuss core concepts and share your work.
conclude with a 1-1 session with a Sundance Advisor.
Course enrollment is approximately 24 participants per session, with a participant-to-advisor ratio of 9-to-1.
Space is limited. Applications for this course are considered as they are received and applicants are accepted on a rolling basis until the course is full or the deadline has passed, whichever comes first.
Sundance Collab provides accommodations and support services to participants with disabilities. Accommodations and services are designed to meet the needs of each participant. Please email us at accessibility@sundance.org to arrange for services.
This course is a part of the Sundance Collab Directing Track which includes the following courses:
I am in the process of casting for a project that I have been working on for a while and this course has given me more confidence in my intuitive abilities as a director, as well as has armed me with definite techniques and tools to use.
—Jacqueline A., Bowie, MD, USA