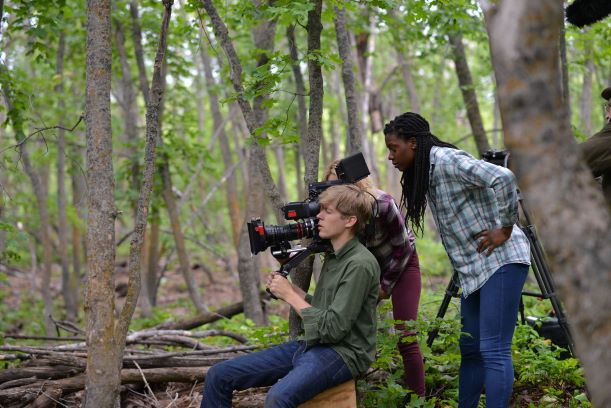 Directing Actors (Aug. 2020)
Registration is open until August 26, 2020
NOTE: There are TWO 4-week sections of this course being offered. Please only apply to one section.
Learn tools for effective communication with actors with Emmy-nominated director Joan Darling as your guide. The sessions in this four-week course will include presentations/discussions and interactive exercises focused on the casting and audition process, breaking down a scene to communicate the objective and key turning point for each character, and techniques to get compelling performances.
This course will be held live in our virtual classroom. All sessions are recorded for registered participants who are unable to attend live.

DURATION: Four weeks, August 26 - September 16
SCHEDULE: Wednesday, 9am - 11am PT

Extended first class session: Wednesday, August 26, 9am - 11:30am PT
Extended last class session: Wednesday, September 16, 9am - 11:30am PT

APPLICATION DEADLINE: Wednesday, August 5 at 2pm PT
Course applications are now being accepted. Class size is limited to 20 participants.
TO APPLY:
Click the yellow "Apply Now" button on the top right of the page.
***
We also offer a limited number of need-based scholarships for participants who would otherwise be unable to attend. To apply for a scholarship: FIRST submit your course application through the yellow button above THEN submit your scholarship application through the link below. Both the course application AND the scholarship application must be submitted before the application deadline. Applications for a scholarship without a course application will not be considered. Apply for a scholarship to this course.
Instructor
Joan Darling has been nominated four times for an Emmy (the first woman nominated for directing) and twice for a Directors Guild of America award, winning one of each.
more...