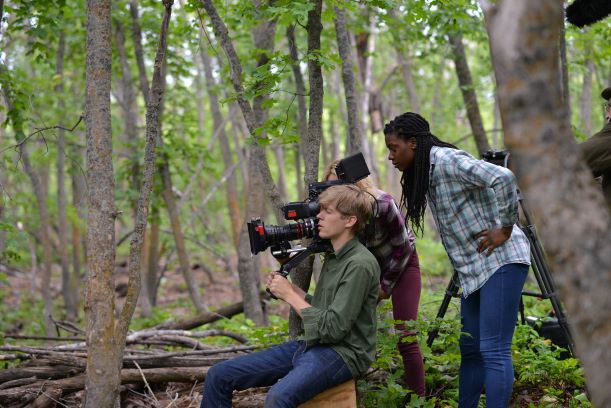 Directing Actors
Registration is now closed for this session.
Course applications are now closed. Course Application Deadline was extended to Thursday, February 25 at 2pm PT.
Acceptances start after the deadline, and occur on a rolling basis.
Learn how to break down your script and elicit the performance that you want from actors with an experienced instructor as your guide. In this live, online course, you will break down scenes from assigned films for narrative and psychological transitions and then apply the concepts to your selected script in preparation to work with your actors.
In lecture sessions, you will analyze clips from feature films and television series, complete interactive exercises, and discuss concepts with course advisors. Weekly homework designed to prepare you with the critical tools needed to direct actors with confidence is reviewed by your advisor.
By the end of the course, you will:
Review the foundations of directing actors.
Improve your understanding of how to build character.
Learn techniques to sharpen your communication with actors.
Breakdown your script down to performance beats.
Develop an approach to rehearsals and directing on set.
Learn how to pre-empt problems on set and find solutions.
This course is ideal for:
Directors seeking to build confidence working with actors by acquiring and applying strategies and practices.
Course enrollment is approximately 36 participants, with a participant to advisor ratio of twelve to one. To apply, you should have a short or feature screenplay that you plan to direct as your focus throughout the course OR be willing to use a produced script selected by instructors.
COURSE DETAILS
The course will be held live in our virtual classroom. All sessions are recorded for registered participants who are unable to attend live.
Sundance Co//ab provides accommodations and support services to participants with disabilities. Accommodations and services are designed to meet the needs of each participant. Please email us at collab_courses@sundance.org to arrange for services.
DURATION: Eight weeks, March 18 - May 9
SCHEDULE: Thursday, 10am - 12pm PT

Extended first class session: Thursday, March 18, 10am - 12:30pm PT
Extended last class session: Thursday, April 29, 10am - 12:30pm PT
One-on-one mentoring sessions are held between May 3 - May 9