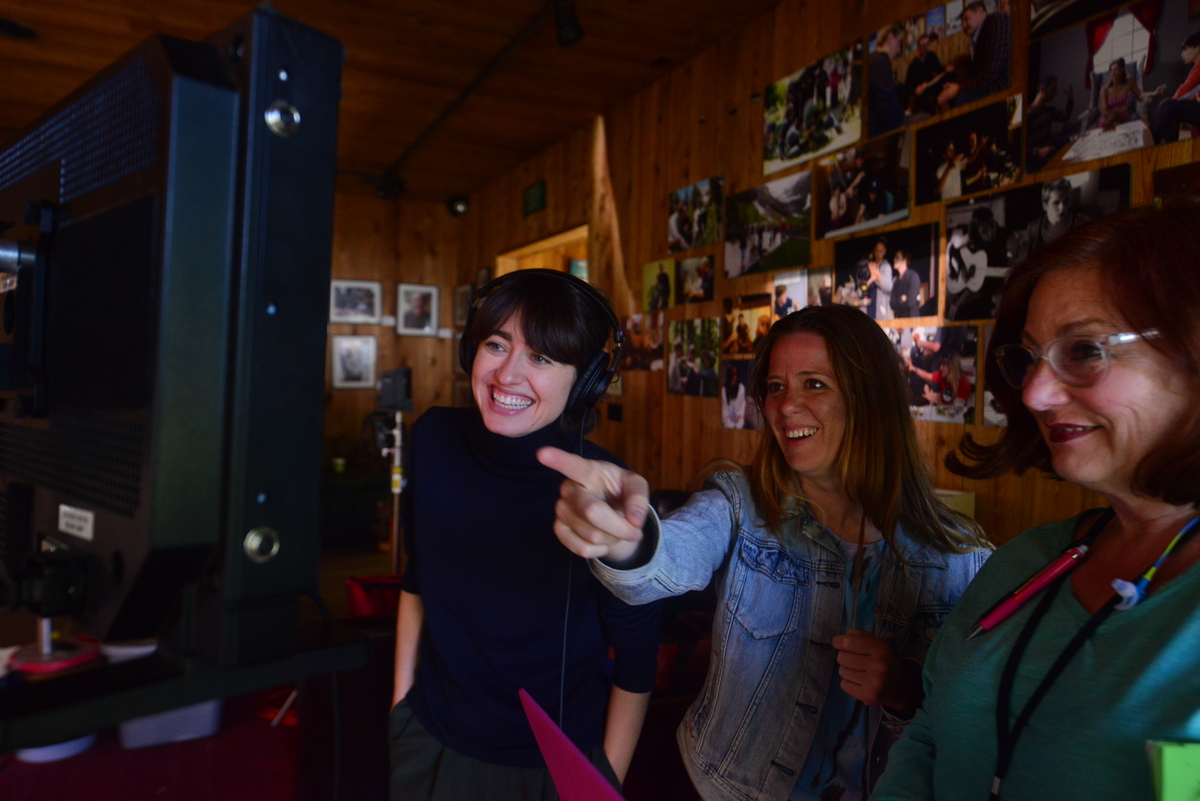 Developing, Financing & Distributing Your Fiction Film
Weekend Intensive
Are you producing an independent fiction film? Do you want guidance about how to develop, finance or distribute your project?
Join us for a weekend on how to develop successful producing strategies for all major aspects of getting your independent fiction film made and seen, from concept to the premiere. This course takes a problem-solving approach to creative producing challenges found in your feature-length fiction film currently in development, pre-production, or production.
By the end of the weekend, you will have a better understanding of how to pitch your project, how to create a financing strategy, and how to navigate festivals, sales and distribution.
What you bring to the course:
A feature-length fiction film currently in development, pre-production, or production, or a certificate of completion from Sundance Collab's Film Producing: Core Elements. (You do not need to have a screenplay or active project to participate, though it's recommended to make the most out of the course.)
What you'll get from the course:
approaches to pitch your project to potential collaborators or financiers.
an understanding of possible financing structures including the traditional waterfall vs. new models of sustainability and how to use them to develop your financing strategy.
tips to collaborate with diverse stakeholders and talent.
an understanding of how to create sales, distribution, and film festival strategies for your project.
an understanding of legal concerns such as structuring agreements, standard deal terms, copyright vs. derivative rights, contracts, and more.
This course will:
connect you with other creators via a discussion board where you can discuss core concepts and share your work.
Intensive Schedule
Friday, July 21:
4:00 p.m. - 6:00 p.m. - PT
Saturday, July 22:
9:00 a.m. - 12:00 p.m. PT
1:00 p.m. - 4:00 p.m. PT
Sunday, July 23:
9:00 a.m. - 12:00 p.m. PT
1:00 p.m. - 4:30 p.m. PT
Scholarships are currently unavailable for this course.
Space is limited. Applications for this course are considered as they are received and applicants are accepted on a rolling basis until the course is full or the deadline has passed, whichever comes first.
Sundance Collab provides accommodations and support services to participants with disabilities. Accommodations and services are designed to meet the needs of each participant. Please email us at accessibility@sundance.org to arrange for services.