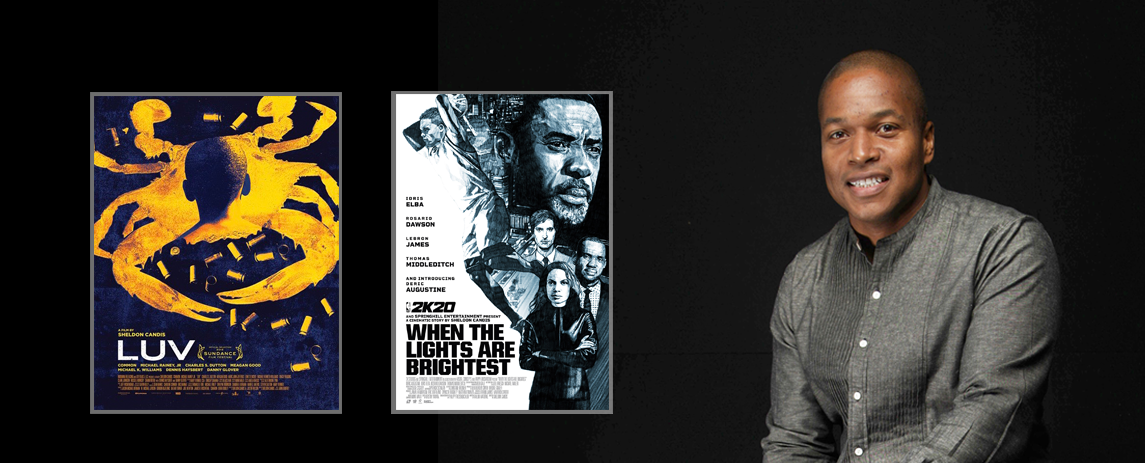 Advisor Studio sessions feature intimate, moderated conversations with Sundance Advisors who are working artists and media industry professionals that contribute their expertise to the Collab community via courses, classes, office hours and events. In the Studio events, Advisors share field experiences and insights into their specific areas of craft, including writing, directing and producing for TV and film.
As a filmmaker, it's not uncommon to want to emulate your heroes or pay homage to the artists who inspired you. Yet, how do you begin to pursue your own path and evolve from these influences to discover your individuality as a creator? Join us as writer/director Sheldon Candis (LUV, WHEN THE LIGHTS ARE BRIGHTEST, REBEL) guides us on steps you can take to start developing your own voice and visual style as a filmmaker. We'll discuss how to find and embrace your distinct voice and how this impacts all of your choices moving forward — from how you design a frame, to where you place the camera — as you establish your own unique visual style.
Sheldon Candis

Advisor
Baltimore native Sheldon Candis is a graduate of the USC School of Cinematic Arts. Candis recently created and directed the docu-narrative series 'I WILL WHAT I WANT', a cinematic portrait of ballet phenom Misty Copeland for Under Armour. Candis' documentary THE DWELLING, chronicles the lives of two homeless men living along Tokyo's Sumida Gawa. The film is being distributed by Scion and Giant Robot magazine.
more...