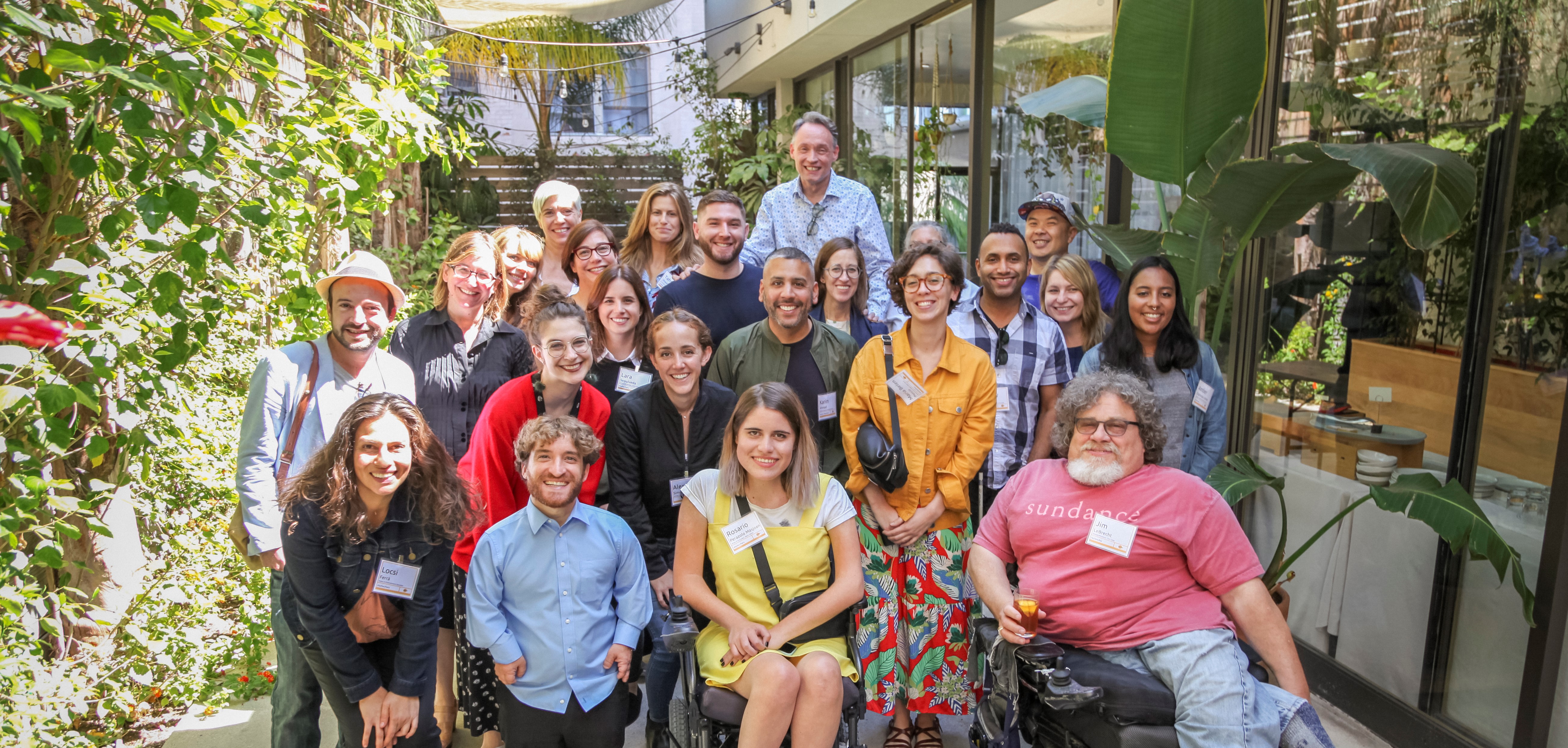 Welcome to the 2021 Accessible Futures Intensive!
Over the two days, you will participate in group exercises, discipline specific workshops, and work closely with established artist advisors on your selected project and creative career.
This page contains all the information and resources you need for the Lab: a link to the Lab Program Handout, resources provided by Sundance staff and advisors, Q&A's with all Lab participants to help us get to know each other better, and the handy zoom link we'll use for the two days. Closed captioning will be enabled as well as plenty of breaks woven into the schedule. Please let Katie or Amber know if you have any updates in terms of your accessibility requests and we will do our best to accommodate.
If there's anything you need that you can't find here, let us know - wishing you an inspiring and productive Intensive!
---
Schedule
All schedule times in PST

Day 1: June 24, 2021
Join All Sessions Here
Meeting ID: 910 3834 8109
Passcode: 365806

10:00am | Welcome + Overview
10:30am | Community Building Exercise presented by Sins Invalid
12:00pm | 15 Min Break
12:15pm | Nonfiction Clinic hosted by Monika Navarro (Firelight Media) & Fiction Clinic hosted by Karim Ahmad (Sundance)
01:15pm | Reflections & Social Hour
Day 2: June 25, 2021
Join All Sessions Here
Meeting ID: 910 3834 8109
Passcode: 365806

10:00am | Check-In
10:30am | Meet the Sundance Programs (Documentary, Feature Film, Festival, Indigenous, and Episodic)
11:30am | 15 Min Break
11:45am | Creative Advisor Sessions (Advisors Listed Below)
02:05pm | Closing Circle & Group Photo