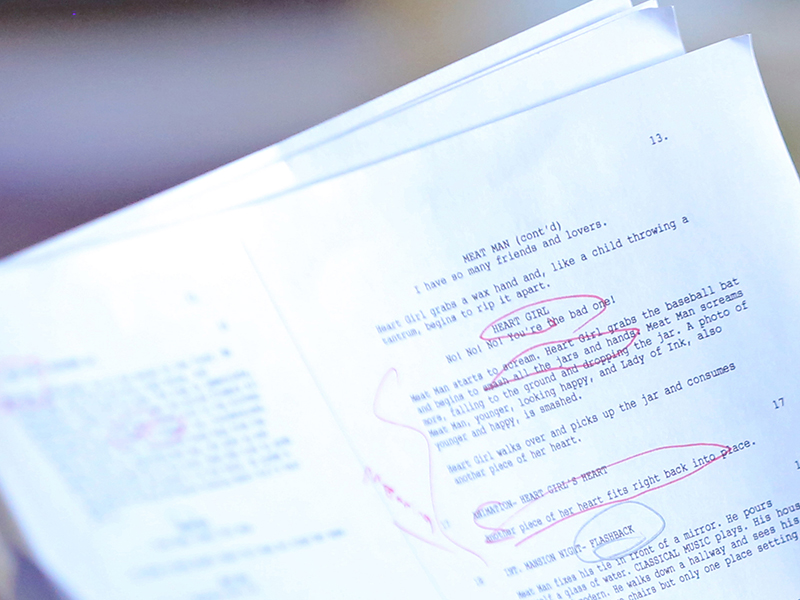 -
Screenwriting: The Fundamentals (Level 1) (Mondays, January 13th - March 2nd, 2020)
Registration is open until January 13, 2020
The course will be held live in our virtual classroom Mondays, January 13th - March 2nd from 9am-11am PST. All online class sessions are recorded and made available to registered participants who are unable to attend a live session. Course applications are now being accepted. (All online class sessions are recorded for registered participants who are unable to attend live.)

Learn the foundational elements of writing a screenplay for a feature film, with an accomplished screenwriter as your guide. During this eight-week, Level 1 course, you will develop a new script idea into an outline that can be used to write your first draft. Sessions include presentation and discussion, interactive exercises, and a writing workshop with a renowned Advisor from the Sundance network. The course concludes with a one-on-one mentoring session focused on your project.

We offer a limited number of scholarships for participants who would otherwise be unable to attend. Applying for a scholarship is a two-step process: both the course application AND the scholarship application must be submitted before the course application deadline. Applications for a scholarship without a course application will not be considered. STEP 1: Apply to the course using the APPLY NOW button at the top of the page. STEP 2: Apply for a scholarship to this course.
Instructor
Jessie Keyt is an Assistant Arts Professor in the Department of Dramatic Writing at Tisch and a development, story, and script consultant for independent filmmakers and production companies in the US and Europe. Clients have included Alicia Keys, Nickelodeon, Working Title, 9 Story Media, and Bard Entertainment.
more...