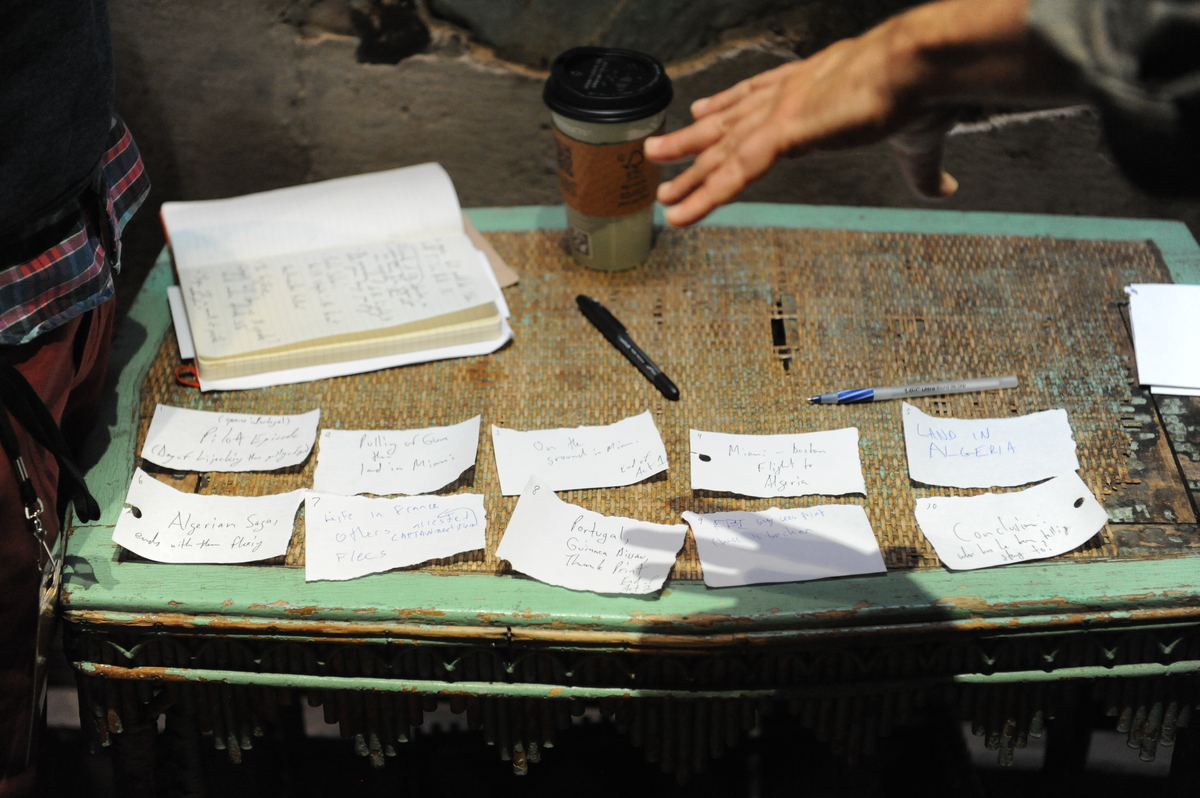 -
Episodic Writing Course
Registration is now closed for this session.
Applications for this course are closed. Any application submitted will be considered for future writing courses. This eight-week course will introduce participants to the core elements of writing a TV pilot. By the end of the course, participants will have a document to help them ask the important questions of every scene and character that will get them past "stuck" — and to an original, professional pilot script. Sessions will include presentations/discussions, interactive exercises, a case study with a renowned episodic writer from the Sundance network, and a one-on-one mentoring session for each participant. Topics covered will include: - Developing complex characters and relationships - Establishing the world/mythology of the series - Getting to the heart of the story - Fueling the story engine - Sustaining a series
Applications for this course are closed. Any application submitted will be considered for future writing courses.

Class sessions will take place in our virtual classroom on Wednesdays, March 6-April 24, 2019.
March 6th: 10:00am-1:00pm PST
March 13th-April 24th: 10:00am-12:00pm PST (no class on 4/17)
Scholarships are available. Learn More.
Advisor
Tracy Whitaker studied screenwriting in Boston and Los Angeles and is a graduate of the Second City Writing Program. She was featured in the Black List's TV Staffing Guide (2015), was a member of the Warner Brothers Television Workshop (2017) and staffed on NBC's Blindspot.
Advisor
Los Angeles, CA, USA
Hilary Helding escaped her little house on the prairie to live and write in a little apartment in the Valley. She most recently staffed on John Riggi's Paramount Network series "American Woman". Before that, she was a Sundance Episodic Lab Fellow, All-American wrestler, and a runner-up in her first grade spelling bee.
Lead Instructor
Los Angeles, CA, USA
Sam Ernst is a TV writer who served as co-executive producer on Netflix/Marvel's DAREDEVIL, starring Vincent D'Onofrio and Charlie Cox. After working as a staff writer on USA Network's THE DEAD ZONE, he co-created a show called HAVEN, based on a Stephen King novella, which ran six seasons on the SyFy network. Sam has worked with Gillian Anderson and Dermott Mulroney on NBC/20th Century Fox's CRISIS and been co-executive producer on two seasons of Amazon's HAND OF GOD, starring Ron Perlman and Dana Delaney. He has also sold several pilots and written video games including SHREK THE THIRD and DEFENSE GRID.