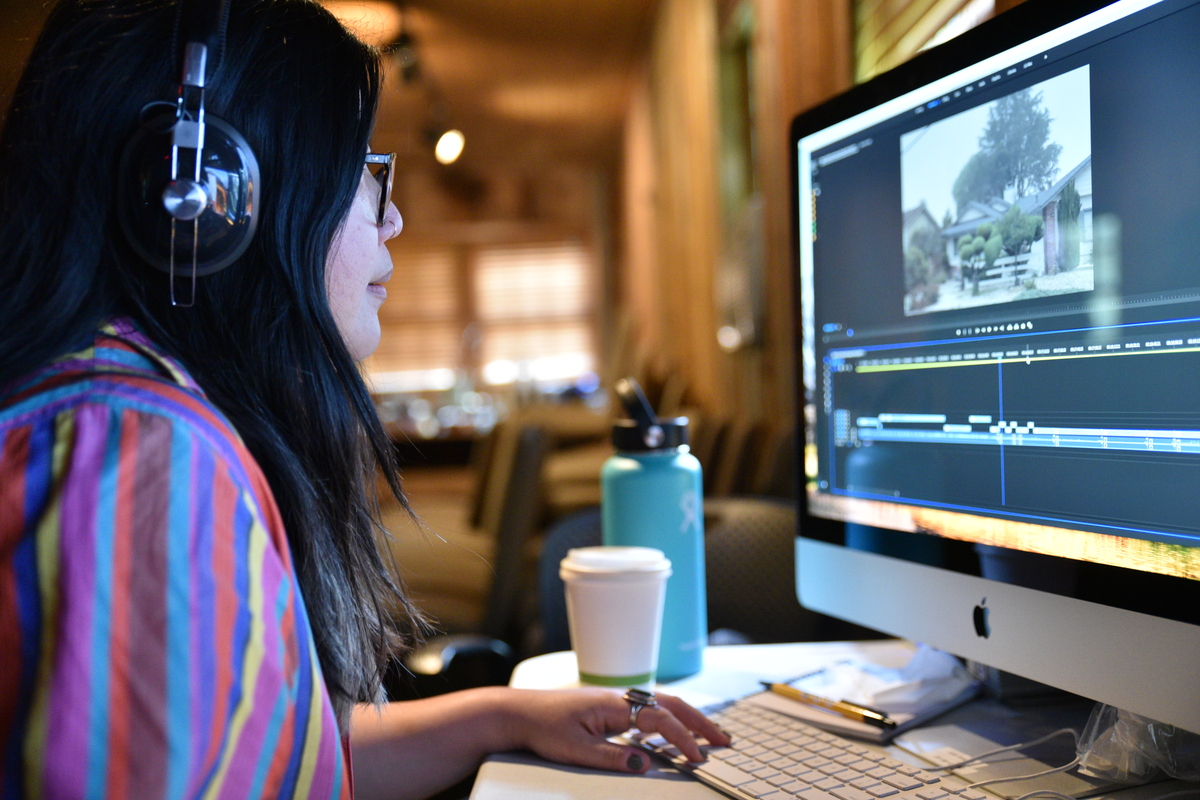 -
Documentary Filmmaking Course - Summer 2019
Registration is now closed for this session.
This eight-week course, led by producer/director Jennifer Maytorena Taylor, will take you through the steps of developing a feature documentary from conception and prep through production. You should come prepared with a project that you plan to produce and/or direct. Crafting a compelling proposal for funders will be a key goal of the course. Sessions will include presentations, interactive exercises, a case study with a renowned documentary filmmaker from the Sundance network, and a one-on-one mentoring session for each participant.

Applications are now closed. The course will run Tuesdays, July 2-August 13 from 10AM-12PM PDT. Class sessions will be recorded for those who are unable to attend live.
Scholarships are no longer available for this course.
Advisor
Rita Baghdadi is an award winning Moroccan-American documentary filmmaker with a background in international film sales. Her character-driven work has been supported by Sundance, Tribeca, Film Independent, ITVS, Points North Institute and the International Documentary Association. Rita's documentary CITY RISING won three Emmy awards in 2017 including Best Social Issue Film. Her film MY COUNTRY NO MORE won Best Feature at the 2018 Big Sky Documentary Film Festival and was picked up for broadcast on Independent Lens in 2019. When she is not filming, Rita is an active mentor dedicated to empowering women and girls through film training.
Advisor
A native of New York, Chloe Gbai is a filmmaker/producer whose work centers around issues of race, immigration, and gender. Chloe serves as the POV Shorts & Streaming Producer where she works to manage streaming viewership and, in 2018, she launched POV Shorts, which earned POV its third documentary short Oscar nomination. She received her bachelor's degree from New York University's Gallatin School of Individualized Study and is currently a resident of Meerkat Media Collective.
Instructor
Jennifer Maytorena Taylor makes colorful, character-based films about real people with extraordinary stories. Feature documentary and short film credits include NEW MUSLIM COOL, DAISY AND MAX, PAULINA, MESSAGE TO ZAIRE/THE TALK, HOME FRONT, STREET KNOWLEDGE 2 COLLEGE, VISITING DAY, and REDNECK MUSLIM. Jennifer is an Associate Professor in the Department of Film and Digital Media at the University of California, Santa Cruz, where she is also the Director of Graduate Studies for the Social Documentation MFA program.