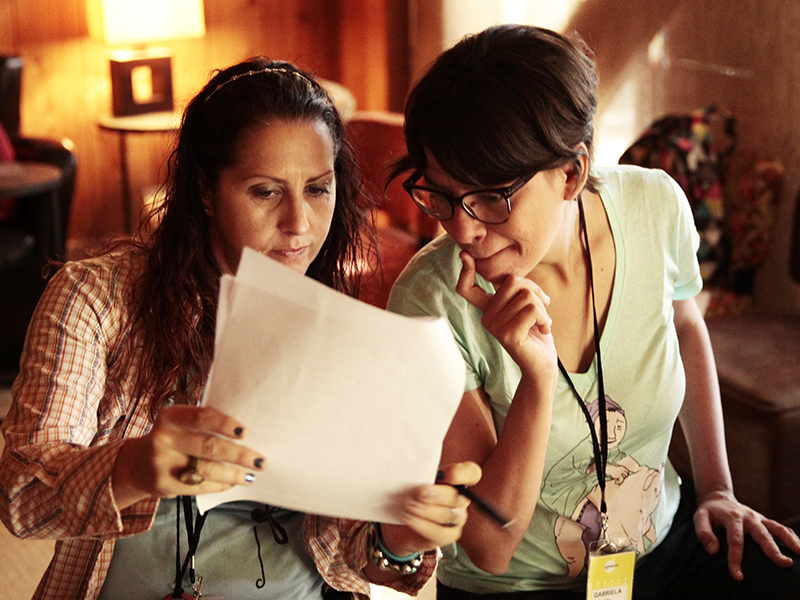 -
Creative Producing Course
Registration is now closed for this session.
This eight-week course will introduce participants to the fundamentals of creative producing for independent fiction films, from development to financing to budgeting and more. Participants should come prepared with a project that they plan to produce. Sessions will include presentations/discussions, interactive exercises, a case study with a renowned producer from the Sundance network, and a one-on-one mentoring session for each participant.
Topics covered will include:
Sourcing projects and developing a script
Finding and assembling your creative team
Creating pitch materials
Developing a timeline and production plan
Building a budget
Options for financing
Audience outreach
Applications are now closed. The course will run on Wednesdays 5/1-6/19 from 10 AM - 12 PM PST. Class sessions will be recorded for those who are unable to attend live.
Scholarships are available. Learn More.
Advisor
Elizabeth Lodge Stepp is an Austin, TX based producer. Elizabeth is a 2016 Sundance Feature Film Creative Producing Fellow with MONSTERS AND MEN, which premiered in Sundance's 2018 Dramatic Competition line-up, and won the festival's Special Jury Award for Outstanding First Feature. Her other films include KNIGHT OF CUPS, and SONG TO SONG, both directed by Terrence Malick.
Advisor
Summer Shelton was the recipient of the 2018 Independent Spirit Piaget Producer's Award. She produced MAINE which premiered at the 2018 Tribeca Film Festival and KEEP THE CHANGE, the 2017 Tribeca Film Festival Best Narrative Feature. She was Executive Producer of PEOPLE PLACES THINGS which premiered in US Dramatic Competition at the 2015 Sundance Film Festival. Her other films include: PEOPLE PLACES THINGS, LITTLE ACCIDENTS, GOODBYE TO ALL THAT, and ADULT WORLD.
Lead Instructor
Pamela Koffler is an award-winning producer and co-founder of Killer Films. Ms. Koffler has produced many of the most celebrated American independent films of the past two decades. Among these include STILL ALICE, BOYS DON'T CRY, BEATRIZ AT DINNER, and ONE HOUR PHOTO. She has twice been nominated for Emmy, Golden Globe, and Producers Guild of America Awards.