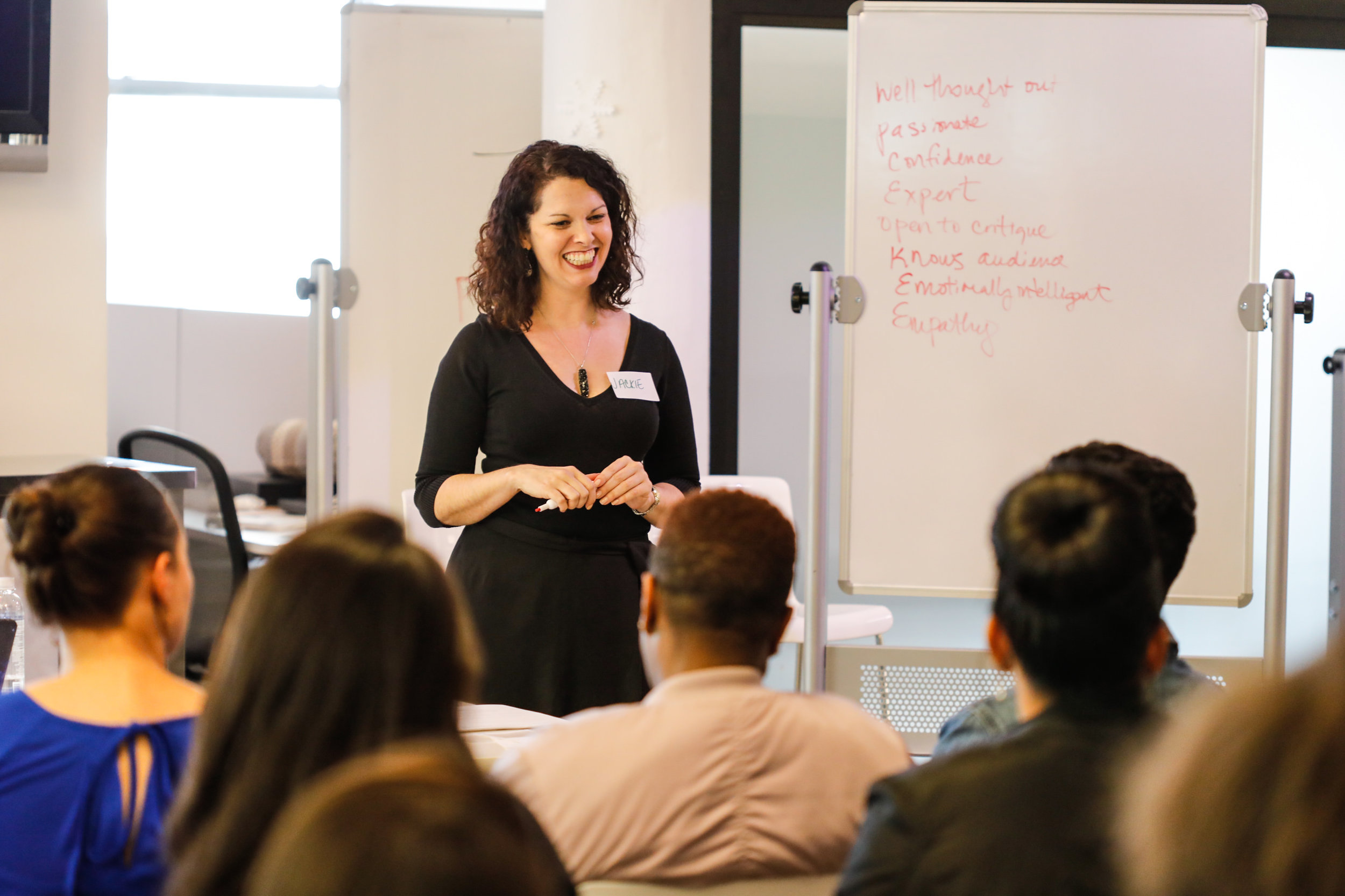 The ability to successfully pitch yourself and your projects is an essential piece of getting your work produced, and it takes practice. This four-week course, led by a public speaking expert, will give you a toolset for presenting clearly and confidently, and the opportunity to practice and hone a pitch for your current project or one that you'd like to create. You will learn physical and verbal communication techniques for effectively delivering it to potential collaborators, funders, and other stakeholders. Every participant receives live coaching and individualized feedback.
Applications are closed. The course will run on Tuesdays, June 4–June 25 from 2:00–4:00PM PDT. Class sessions will be recorded for those who are unable to attend live.

We offer a limited number of scholarships for participants who would otherwise be unable to attend. You must apply to the course first using the APPLY NOW button above, and then apply for a scholarship. Both are due before the course application deadline. Scholarship applications without a course application will not be considered. Learn More.
Lead Instructor
Jackie Miller is a communication and public speaking coach and president of Bespoken which provides individuals and teams tools to make powerful verbal and physical choices on their own to connect with an audience of one or many. Inspired by the belief that everyone has an innate ability to communicate powerfully and purposefully, Jackie is passionate about helping people own their voice and speak with purpose.
more...