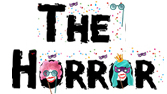 About this submission
Odd-couple half sisters Sophie and Elena join forces, with only 10 days to make a horror film. Everything that can go wrong does go wrong, and finally, when their monster costume burns to a crisp, they must resort to supernatural means to finish their film.
Sophie is a free-spirited actress in LA trying to be a filmmaker. Her half sister Elena is a novice but disciplined New York theatre producer coming to LA to work with Sophie on a low-budget horror film. They have only 10 days to shoot the film before Elena has to return to New York to start production on her first Off-Broadway show. After several mishaps and recoveries by their crew (who Sophie proudly found on LinkedIn), their monster suit gets burnt to a crisp. With no earthly hope left, they turn to supernatural means to finish their film. And just how, exactly, does that work?