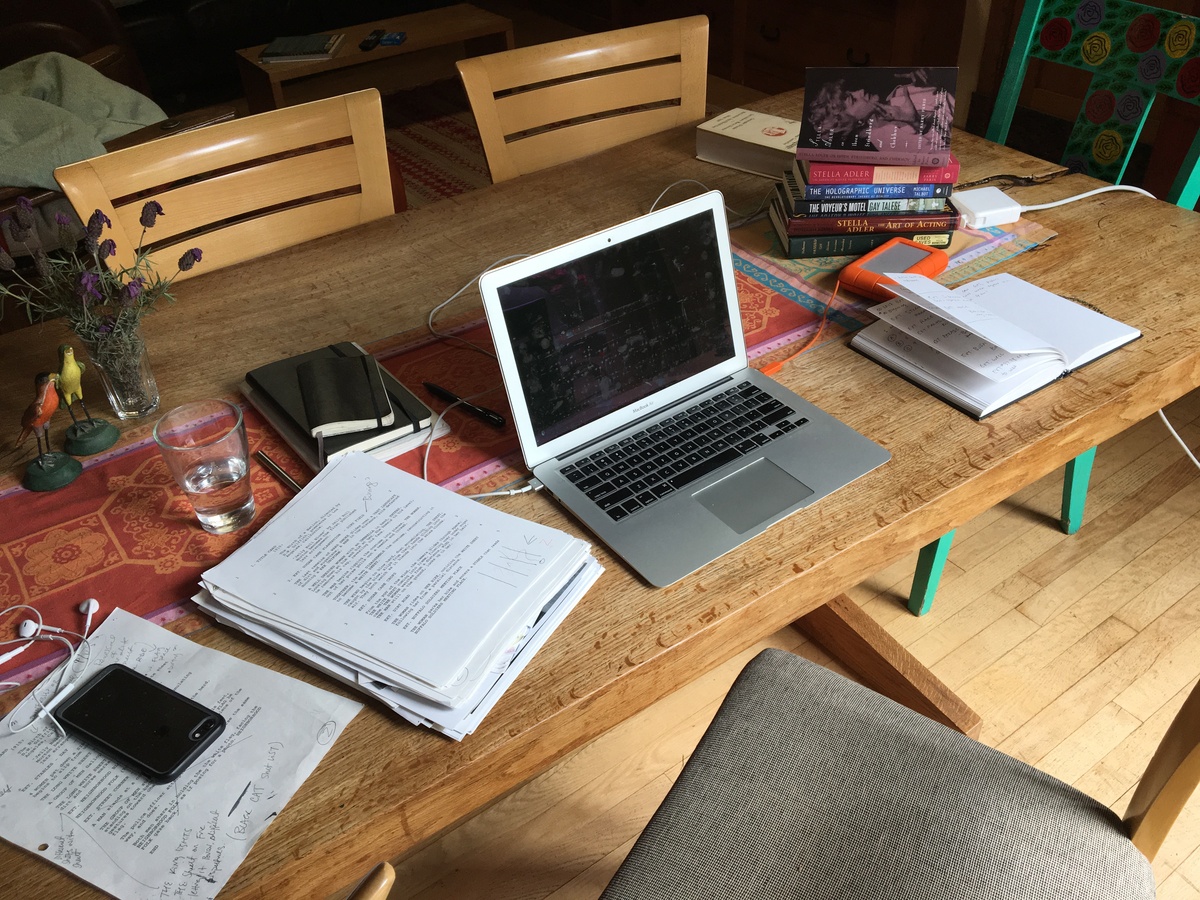 Screenwriting: Core Elements
Registration is open until May 6, 2021
Course applications are now being accepted. APPLICATION DEADLINE: Thursday, May 6 at 2pm PT.
Acceptances start after the deadline, and occur on a rolling basis.

Create an outline for your feature film screenplay, with accomplished screenwriters as your guides. In this live, online course, you will develop a new story idea into a full outline that can be used to guide the writing of your script.
In class sessions you will analyze clips from full-length feature films that exemplify important concepts, complete interactive exercises, and discuss concepts and raise questions with others in your course. Weekly homework is reviewed by your course advisor and is designed to move you closer to your completed outline. The course concludes with a one-on-one mentoring session focused on your project.
By the end of the course you will:
Develop and reveal your protagonist, antagonist, and supporting characters.
Identify your major dramatic question.
Determine your inciting incident, conflict, and denouement.
Construct the world and tone for your screenplay.
Understand how to take notes and approach a rewrite.
This course is ideal for:
First-time screenwriters with a great idea for a film and could use help with structure, world-building, character development, and deadlines.
Novice writers who have a first draft but want to nail down their structure or character development.
Course enrollment is approximately 50 participants per session, with a participant to advisor ratio of 12 to one. To apply, you must be able to articulate the logline for your feature film idea.
COURSE DETAILS
The course will be held live in our virtual classroom. All sessions are recorded for registered participants who are unable to attend live.
Sundance Co//ab provides accommodations and support services to participants with disabilities. Accommodations and services are designed to meet the needs of each participant. Please email us at collab_courses@sundance.org to arrange for services. .
DURATION: Eight weeks, June 3 - July 25
SCHEDULE: Thursday, 9am - 11am PT

Extended first class session: Thursday, June 3: 9am - 12pm PT
Extended last class session: Thursday, July 15: 9am - 12pm PT
One-on-one mentoring sessions are held between Jul 19 - Jul 25

APPLICATION DEADLINE: Thursday, May 6 at 2pm PT
TO APPLY
Click the yellow "Apply Now" button on the top right of the page.
We also offer a limited number of need-based scholarships for participants who would otherwise be unable to attend. (Scholarships are limited to one person per year (from date of issue)). Both the course application AND the scholarship application must be submitted before the application deadline. To apply for a scholarship FIRST submit your course application through the yellow button above. THEN submit your scholarship application through the link below. Submit BOTH before the application deadline has passed. Applications for a scholarship without a course application will not be considered. Apply for a scholarship to this course.
Instructor
Michael Urban has been a working screenwriter since selling his first screenplay in 2001, just six months after graduating from the American Film Institute with a Master of Fine Arts Degree in Screenwriting. In 2002 production began on that screenplay, resulting in the MGM/UA feature film, SAVED! Premiering at the Sundance Film Festival, the film went on to win accolades at South by Southwest and the Gen Arts Film Festival.
more...