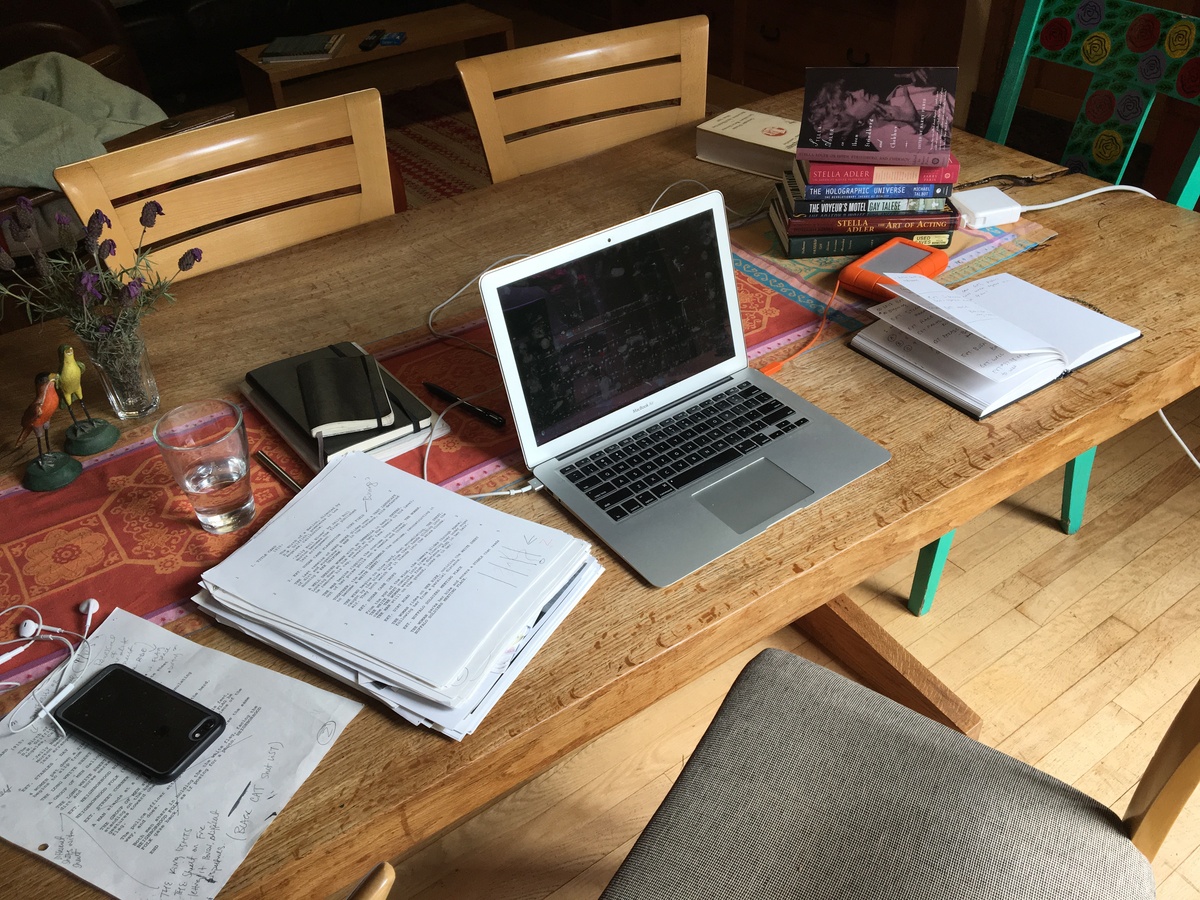 Screenwriting: Core Elements
Registration is open until January 19, 2021
Course applications are now being accepted. APPLICATION DEADLINE: Tuesday, January 19 at 2pm PT

Create an outline for your feature film screenplay, with accomplished screenwriters as your guides. In this live, online course, you will develop a new story idea into a full outline that can be used to guide the writing of your script.
In class sessions, you will analyze clips from full-length feature films that exemplify important concepts, complete interactive exercises, and discuss concepts and raise questions with others in your course. Weekly homework is reviewed by your course advisor and is designed to move you closer to your completed outline. The course concludes with a one-on-one mentoring session focused on your project.
By the end of the course you will:
Develop and reveal your protagonist, antagonist, and supporting characters.
Identify your major dramatic question.
Determine your inciting incident, conflict, and denouement.
Construct the world and tone for your screenplay.
Understand how to take notes and approach a rewrite.
This course is ideal for:
First-time screenwriters with a great idea for a film and could use help with structure, world-building, character development, and deadlines.
Novice writers who have a first draft but want to nail down their structure or character development.
Course enrollment is approximately 50 participants per session, with a participant to advisor ratio of 12 to one. To apply, you must be able to articulate the logline for your feature film idea.
COURSE DETAILS
The course will be held live in our virtual classroom. All sessions are recorded for registered participants who are unable to attend live.
DURATION: Eight weeks, February 15 - April 11
SCHEDULE: Monday, 10am - 12pm PT

Extended first class session: Monday, February 15, 10am - 1pm PT
Extended last class session: Monday, March 29, 10am - 1pm PT
One-on-one mentoring sessions are held between Apr 5 - Apr 11

APPLICATION DEADLINE: Tuesday, January 19 at 2pm PT
TO APPLY
Click the yellow "Apply Now" button on the top right of the page.
We also offer a limited number of need-based scholarships for participants who would otherwise be unable to attend. To apply for a scholarship: FIRST submit your course application through the yellow button above. THEN submit your scholarship application through the link below. Both the course application AND the scholarship application must be submitted before the application deadline. Applications for a scholarship without a course application will not be considered. Apply for a scholarship to this course.
Instructor
In film, Ron Stacker Thompson has been a producer on such diverse films as A RAGE IN HARLME, DEEP COVER, THE CEMETERY CLUB, SISTER ACT 2, and HOODLUM. Other feature credits include TO SLEEP WITH ANGER and GRAND CANYON. His film experience has afforded him the opportunity to work with such stellar talent as Whoopi Goldberg, Maggie Smith, Laurence Fishburne, Ellen Burstyn, Danny Glover, Christina Ricci, Jeff Goldblum and Andy Garcia.
more...