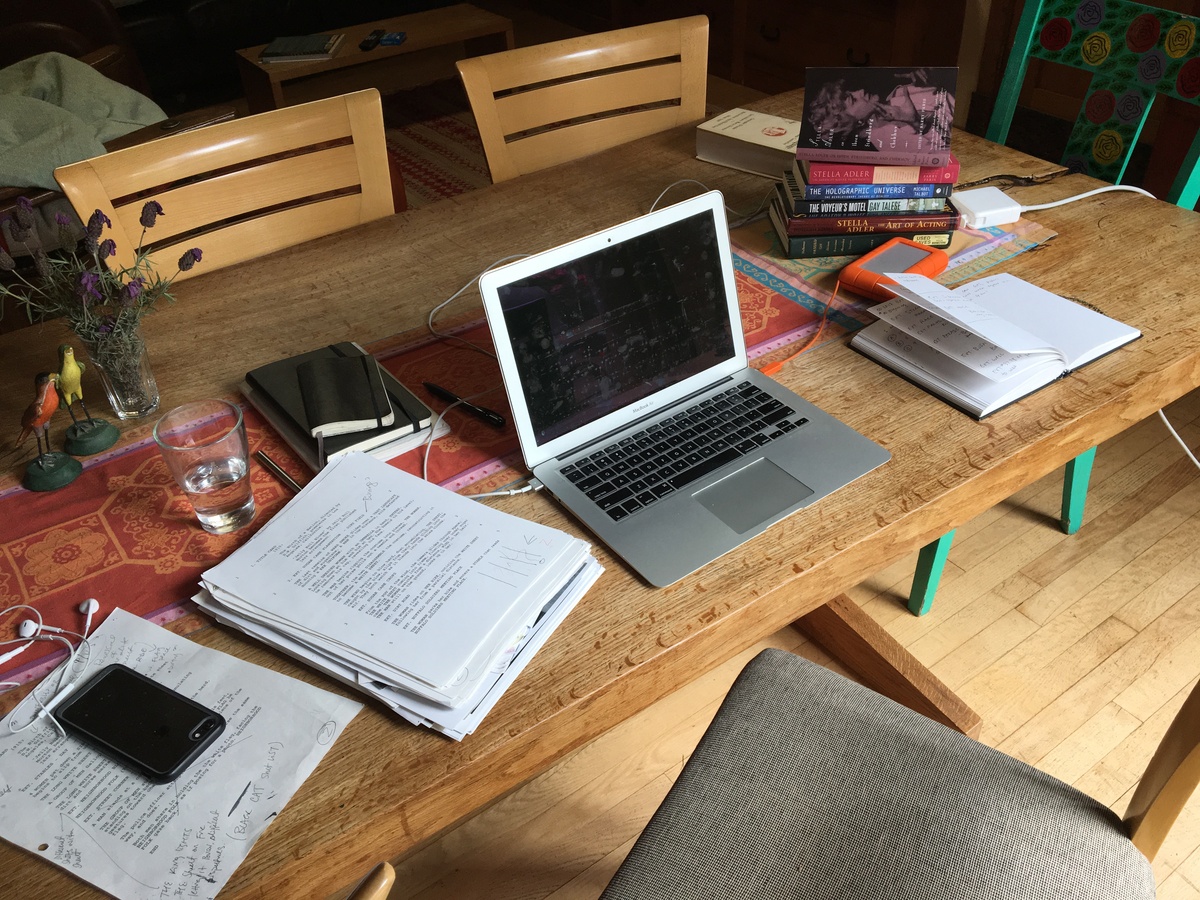 Screenwriting: Core Elements (Oct 2020)
Live Online Learning
Applications are now closed. APPLICATION DEADLINE: 2pm PT, Monday, October 5.
Create an outline for your feature film screenplay, with an accomplished screenwriter as your guide. In this live, online course, you will develop a new story idea into a full outline that can be used to guide the writing of your script.
In lecture sessions you will analyze clips from full-length feature films that exemplify important concepts, complete interactive exercises, and discuss concepts and raise questions with others in your course. Weekly homework is reviewed by your course advisor and is designed to move you closer to your completed outline. The course concludes with a one-on-one mentoring session focused on your project.
By the end of the course you will:
develop and reveal your protagonist, antagonist, and supporting characters.
identify your major dramatic question.
determine your inciting incident, conflict, and denouement
construct the world and tone for your screenplay.
understand how to take notes and approach a rewrite.
This course is ideal for:
first-time screenwriters with a great idea but don't know how to execute it
novice writers who have a first draft but want to nail down their structure or character development
Course enrollment is capped at 50 students per session, with a student to advisor ratio of no more than 12 to one. To apply, you must be able to articulate the logline for your feature film idea.
COURSE DETAILS
The course will be held live in our virtual classroom. All sessions are recorded for registered participants who are unable to attend live.

DURATION: Eight weeks, October 20 - December 13
SCHEDULE: Tuesday, 9am - 11:00am PT

Extended first class session: Tuesday, October 20, 9am - 12:00pm PT
Extended last class session: Tuesday, December 1, 9am - 12:00pm PT
One-on-one mentoring sessions are held between Dec 7 - Dec 13