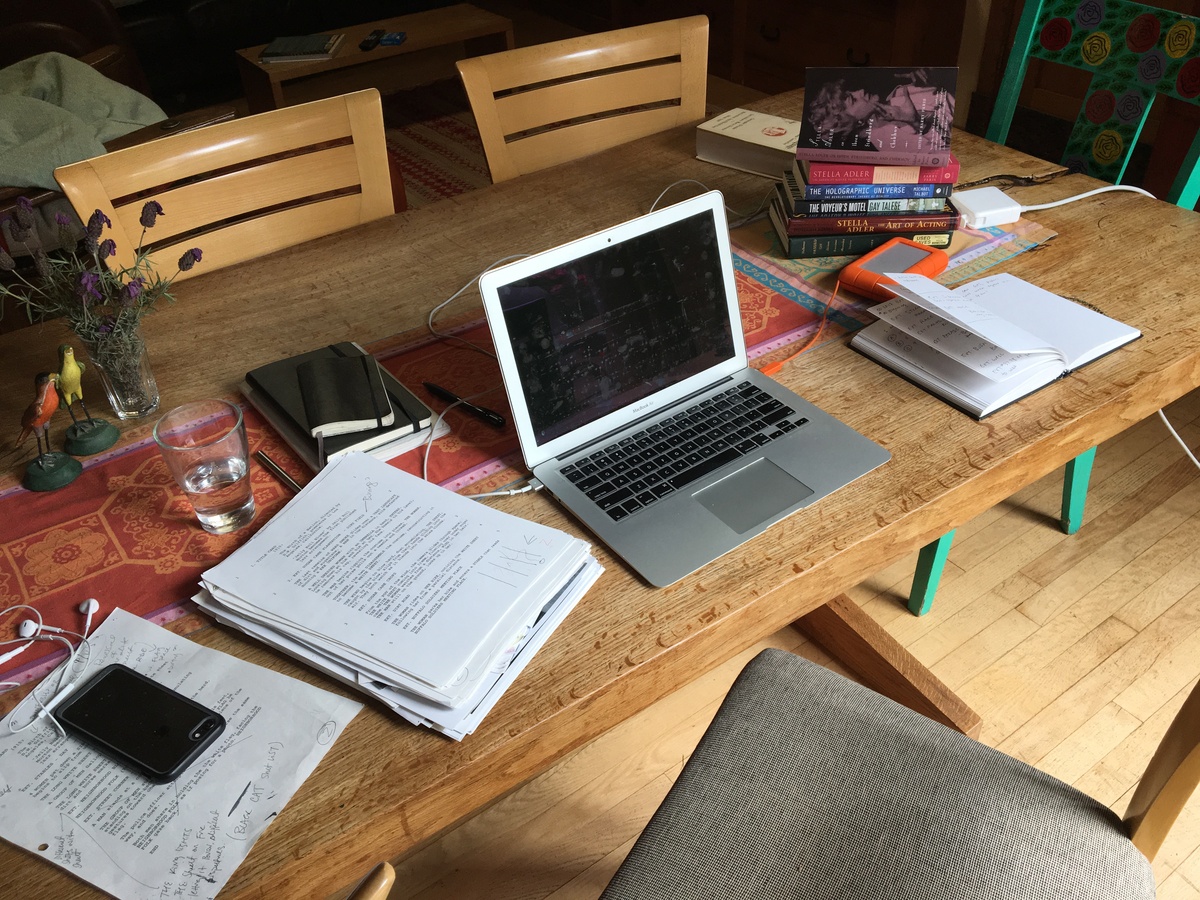 Screenwriting: Core Elements (Sept. 2020)
Registration is open until August 11, 2020
Marietta von Hausswolff von Baumgarten
Learn the core elements of writing a screenplay for a feature film, with an accomplished screenwriter as your guide. In this live, online course, you will develop a new script idea into an outline that can be used to write your first draft. The eight weeks will cover character development, theme, story arcs and visual storytelling. Sessions include presentation, discussion, and interactive exercises. The course concludes with a one-on-one mentoring session focused on your project.
The course will be held live in our virtual classroom. All sessions are recorded for registered participants who are unable to attend live.
DURATION: Eight weeks, Sept 1 - Oct 25
SCHEDULE: Tuesdays, 8am - 10am PT

Extended first class session: Tuesday, Sept 1, 8am - 11am PT
Extended last class session: Tuesday, Oct 13, 8am - 10:30am PT

One-on-one mentoring sessions are held between Oct 19 - Oct 25

APPLICATION DEADLINE: Tuesday, August 11 at 2pm PT
Course applications are now being accepted.
TO APPLY:
Click the yellow "Apply Now" button on the top right of the page.
***
We also offer a limited number of need-based scholarships for participants who would otherwise be unable to attend. To apply for a scholarship: FIRST submit your course application through the yellow button above THEN submit your scholarship application through the link below. Both the course application AND the scholarship application must be submitted before the application deadline. Applications for a scholarship without a course application will not be considered. Apply for a scholarship to this course.
Instructor
Marietta is a Swedish screenwriter for TV and film, and an international script consultant. Films she has consulted on have competed in film festivals around the world and include THE BABADOOK, NANCY, HUNTING SEASON, H., DIAMOND ISLAND, THE FITS, LE QUATTRO VOLTE, THE HEIRESSES, THE LOAD, MEDITERRANEA, PORT AUTHORITY, SOLE, LITIGANTE, YALDA, PARI, SVINALÄNGORNA, TOO LATE TO DIE YOUNG, POP AYE, DA DOG SHOW, BASHATA (THE FATHER), CHILDREN OF SARAJEVO, JESUS, BLANKA, and others.
more...