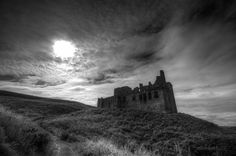 About this submission
Pilot Logline: A charismatic nobleman who dabbles in witchcraft is enraged when his cousin, King James VI, does nothing to stop the execution of his own mother, Mary Queen of Scots.
Series Logline: In 1590 one of the most notorious witch trials of all time took place in East Lothian, Scotland. King James VI himself presided over the trials and the key conspirator was his own cousin, Francis, charged with high treason for conjuring up a storm to kill the king.
Creator
Boston, MA, USA
Winner 2019 Creative Screenwriting Unique Voices - Historical. Winner Spirit of Moondance Award. Former intern for Richard Linklater and Austin Film Society, former reader/coverage writer Austin Film Festival. Author of YA series. Currently teaching Spanish Film and Conversation at a public high school. Interested in working in TV. I wrote my pilot, Scoundrel, after researching my family tree and discovering that my 12th great-grandfather may well have been a witch.
more...