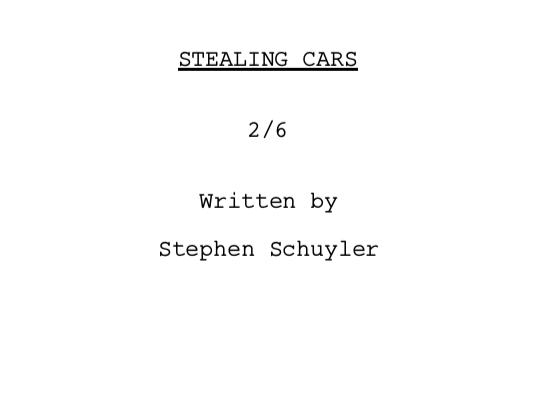 About this submission
This is the second installment of my first draft of Stealing Cars. I look forward to hearing what everyone thinks. Thanks so much to everyone that has taken the time to read this so far, and to anyone who looks it over now.
Creator
Baltimore, MD, USA
My wife and I are semi-nomadic filmmakers and photographers mostly based out of Baltimore City.