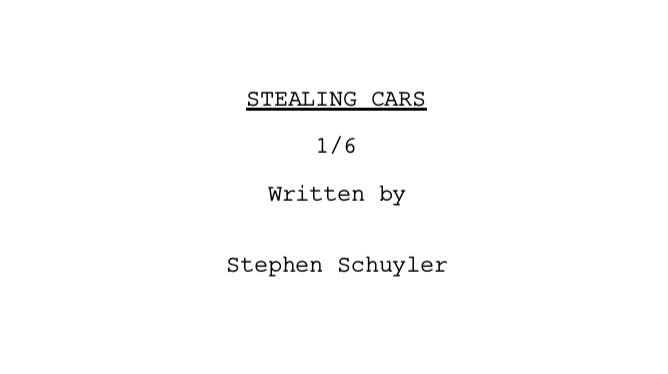 About this submission
This is the most personal screenplay I've ever started.
I'm not really sure if this is inline with the intent of sharing here, but being as this is the work in progress section, I figured I'd take a slightly different approach. These are the first 19 pages of my first draft. I'm working from a pretty lengthy outline, but figured I'd post each section as I complete it to see what kind of feedback I get along the way.
Really, I'm just curious to see what everybody thinks of it as I move toward finishing a first draft. Hopefully, it is engaging enough that people will continue to comment on it as I continue to write. Any and all feedback you have on this is greatly appreciated.
UPDATE: One more thing I need to mention (based on some feedback I've gotten from others I'm sharing this process with) Malik, the protagonist, and his parents, Sandra and Danny, are all white. Most other characters are racially non-defined as far as the script is concerned, though I may specify that as I move forward since it has been a sticking point for some of the people who have read it.

Creator
Baltimore, MD, USA
My wife and I are semi-nomadic filmmakers and photographers mostly based out of Baltimore City.