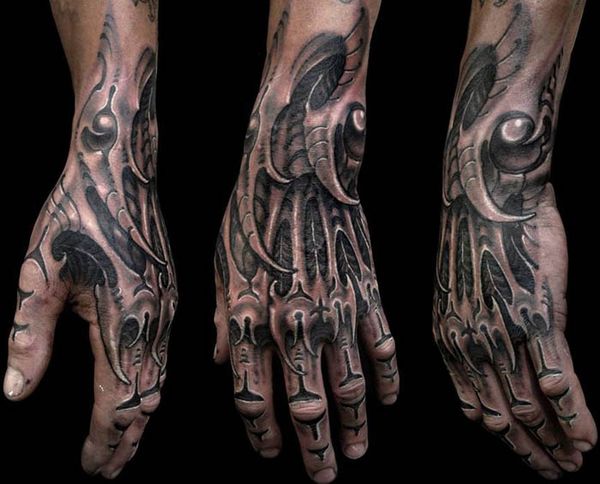 About this submission
This is a revision taking into account past feedback received here.
The way I would describe this is Black Mirror meets This is us, it's a Science Fiction/Family Drama and the name for the series is a reference of one of the main aspects explored throughout the narrative, Regeneration, Rebirth and most important, transcendence beyond death by way of A.I.
To summarize, this first episode logline is: After a tragic accident, the Mendel brothers attempt to give their sister a second chance at life by transferring her consciousness into that of a high functioning AI prototype.
What happens after borrows from different sources of inspiration, since this prototype only has a short lifespan so their sister's inevitable death has only been prolonged.
I want to know if it works better now, with the family drama aspect being kicked up a notch, also even if confusing(which is the point), the idea is that this whole series will be told through the use of jumping through timelines, from the past when the brothers and Bethany were children to them after the transfer and discovering about the A.I's lifespan when a year later, Alice Nichols enters their life and a new obsession is sparked which has them kidnapping her and then ending up as we see in this pilot.
For now, with Alice, the idea is to keep the mystery as to what exactly her role is, but she is very important which is why she's the first person we see.
Creator
Santo Domingo, Dominican Republic
My name is Dilia Oviedo, I'm a 33 year old Dominican Artist. I first got my start in the world of art as a child, I participated in many plays as an actress and also behind the scenes in school productions, did ballet and also took part in various art camps throughout my childhood. At the age of 9 I got my first photo camera and suddenly it was attached to my hand, I would document anything and everything that captured my attention. As a hobby I was also a movie lover, my first job at 15 was in a video rental store called "Home Videos", I used to sneak out of school every day to just go there and watch movies, I spent so much time there that they hired me, I loved being able to see movies and getting paid for it was an added bonus. As I got older I felt this huge need to find a creative outlet for some of the ideas that popped into my head, but being from Dominican Republic and not wealthy made it so that certain dreams seemed a bit out of reach, I kept taking pictures and I was known with my friends for my movie nights, as I worked a a rental store I also started collecting DVD's a collection that now holds 450 titles many of which got their start at Sundance. I studied languages and for a brief period lived in Brasil with my then diplomat father, I studied culinary arts and luck blessed me when I got the chance to go to Barcelona to study photography. In 2008 I made my way to Barcelona and there I finally got a chance to express myself through visual art, I created concepts for my shoots, little narratives behind the still frames and slowly I felt myself wanting more, needing more than just still frames. I've experimented with small videos, little moving narratives to go along with my still frames. After I came back to the Dominican Republic in 2012 I began teaching and also writing, this need to express myself further led me to take various online screenwriting courses, I also decided to pursue further academic knowledge in regards to film producing from the New York Film Academy in 2017. Currently, I am developing various screenwriting projects and working for a Dominican production company where I'm learning about the casting process and all the goes on behind the scenes to make a movie.