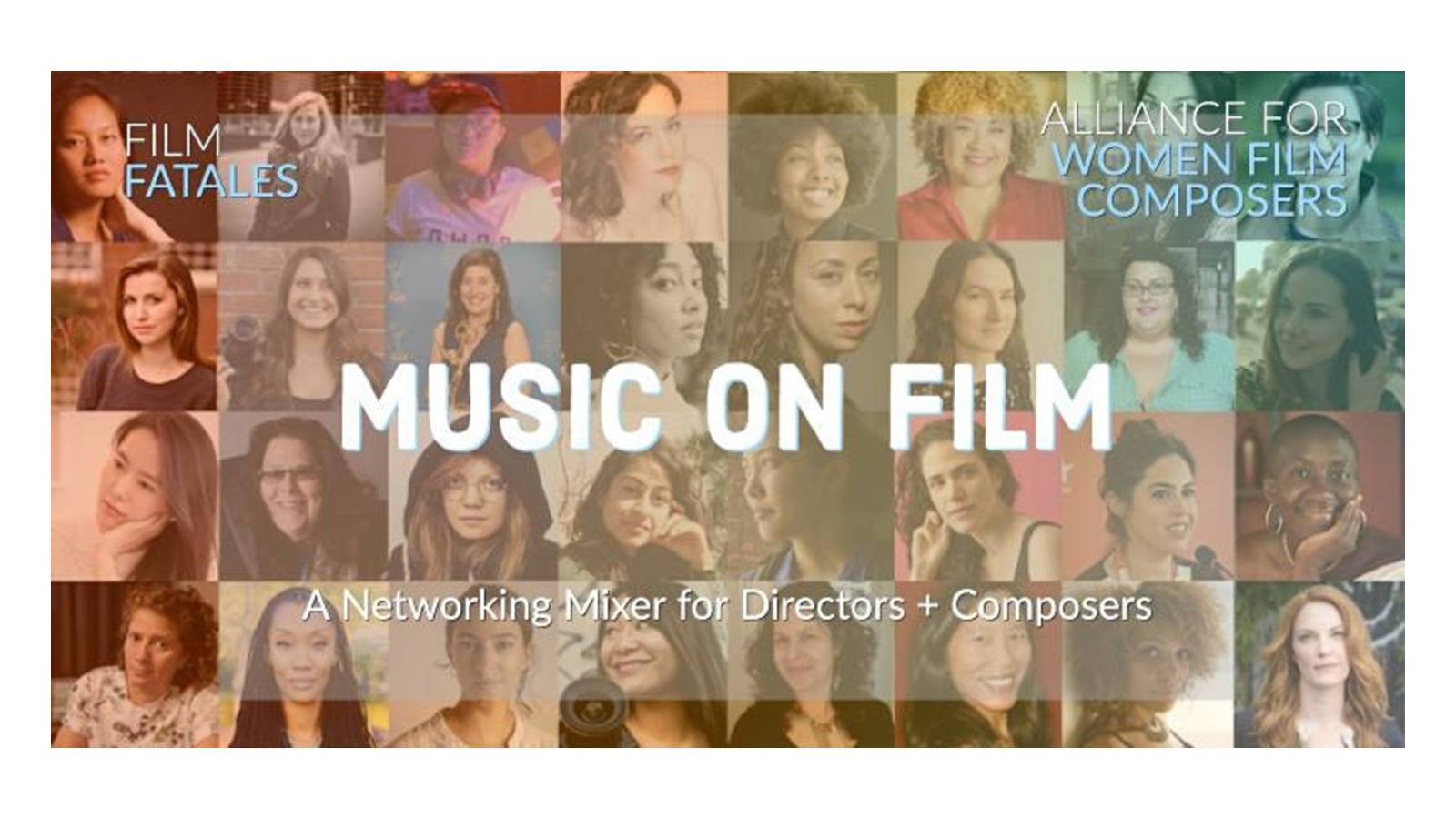 Join Alliance for Women Composers and Film Fatales for a virtual networking mixer! The event will begin with a lightning round of introductions facilitated by Leah Meyerhoff, founder of Film Fatales, and Starr Parodi, President of the Alliance for Women Film Composers before dividing up into smaller discussion circles for meaningful conversations based on a series of guided prompts.
Through advocacy, support and education, the Alliance for Women Film Composers aims to increase the visibility of women composers active in media scoring. The AWFC advocates for the inclusion of women composers within industry events; supports filmmakers, game developers and studios in their inclusion of women composers; and educates, mentors and inspires emerging women composers. Today, our efforts are inclusive of many gender categories that include women and femme identities. We advocate for women composers, transwomen composers, femme-identifying composers, and composers who are gender non-binary and gender queer in our efforts and advocacy. Our organization was founded by and for women composers.
Film Fatales is a non profit arts organization which advocates for parity in the film industry and supports an inclusive community of over a thousand feature film and television directors of all marginalized genders. We raise the visibility of marginalized directors and expand the talent pool for decision makers looking to work with underrepresented voices.
This is a private event for current members of Film Fatales and Alliance for Women Composers ony. If you are not a member of either organization and would like to attend the event, you can become a member of either organization here: Film Fatales and Alliance for Women Composers. The registration link for the event will be shared the day of the event. For more information and to register for the event by click the Learn More button above.