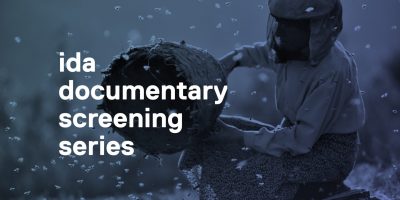 The International Documentary Association's fall screening series is a curated collection of the most acclaimed documentary films of the year, bringing both films and the creators to industry insiders and film enthusiasts throughout the fall season. This year, the fall screening series moves online and will showcase 35 documentaries from October 2020 to January 2021 including 16 projects by BIPOC filmmakers, 20 by women-identified filmmakers, and 11 by filmmakers from our international community.
Films are available for viewing to IDA members only, on-demand 7 days prior to the filmmaker post-film conversation date. Post-film conversation live-streams with creators and subjects are open to the public for free - members and non-members alike.
For October, the IDA will screen and host a total of 12 screenings & filmmaker Q&As, including some Sundance supported films.
October 8, 2020 - TIME (Director: Garrett Bradley)
October 12, 2020 - THE FIGHT (Directors: Elyse Steinberg, Josh Kriegman, Eli B. Despres)
October 13, 2020 - BOYS STATE (Directors Amanda McBaine, Jesse Moss)
October 14, 2020 - DISCLOSURE (Director: Sam Feder)
October 19, 2020 - THE TRUFFLE HUNTERS (Directors: Gregory Kershaw, Michael Dweck)
October 20, 2020 - THE DISSIDENT (Director: Bryan Fogel)
October 21, 2020 - COLLECTIVE (Director: Alexander Nanau)
October 23, 2020 - DICK JOHNSON IS DEAD (Director: Kirsten Johnson)
October 26, 2020 - ATHLETE A (Directors: Bonni Cohen, Jon Shenk)
October 27, 2020 - JOHN LEWIS: GOOD TROUBLE (Director: Dawn Porter)
October 28, 2020 - ALL IN: THE FIGHT FOR DEMOCRACY (Directors: Liz Garbus, Lisa Cortés)
October 29, 2020 - THE PAINTER & THE THIEF (Director: Benjamin Ree)
For more information about IDA membership and see the full series lineup through January, click the Learn More button above.