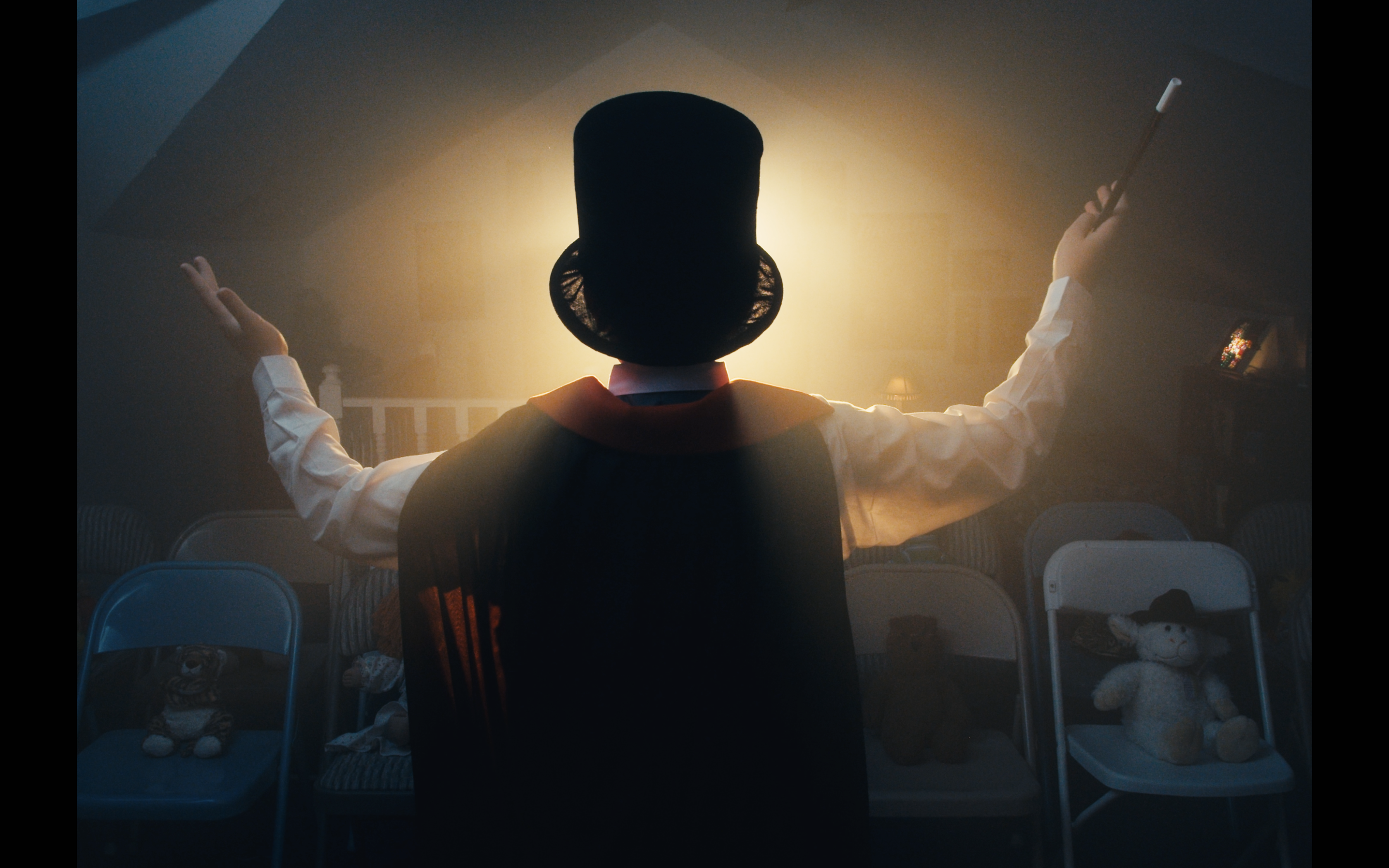 About this submission
Ten-year-old, Charlie Aspen has always wanted to be a magician. He tries to make his dream come true by practicing for a local talent show, but his confidence is tested when he decides to perform for a surprisingly tough crowd...
Creator
From the time I was nine-years old in my two bedroom apartment in Mid-City Los Angeles, I loved making movies. Every week I'd round up some kids on the block and make them act in my insane films about killer dentists and a drunk Santa Clause. Not much has changed , though there is a sad deficit of drunk Santas in my recent work. What hasn't changed however, is my total adoration of filmmaking, and the creative frontier it represents. Over the past three years, I've been fortunate to collaborate (as writer, cinematographer, and editor) with companies including the Ford Motor Company, Literary Riot Media, Wondros, and Honeyjam Records, as well as with renowned artists including director, Joss Whedon (The Avengers), and production designer, Alex McDowell (Fight Club) to help create award winning online video content. Additionally, I've acted as the producer, writer, director, and or editor of many short films and webisodes. I attended Columbia College in Chicago for one year before returning home to finish college locally and get back to work. Most recently, I worked with 25 spoken word poets to co-write a movie called Summertime that was directed by Carlos López Estrada (Blindspotting) and premiered opening night at Sundance. I'm striving to become a working producer, writer, director, for film and television after college because in all honesty, I'm yet to find anything in this world that makes me work as hard, keeps me up as late, and makes me enjoy to suffer as much as this amazing art form.
more...
Recent Submissions for 2020 Sundance Ignite Short Film Challenge