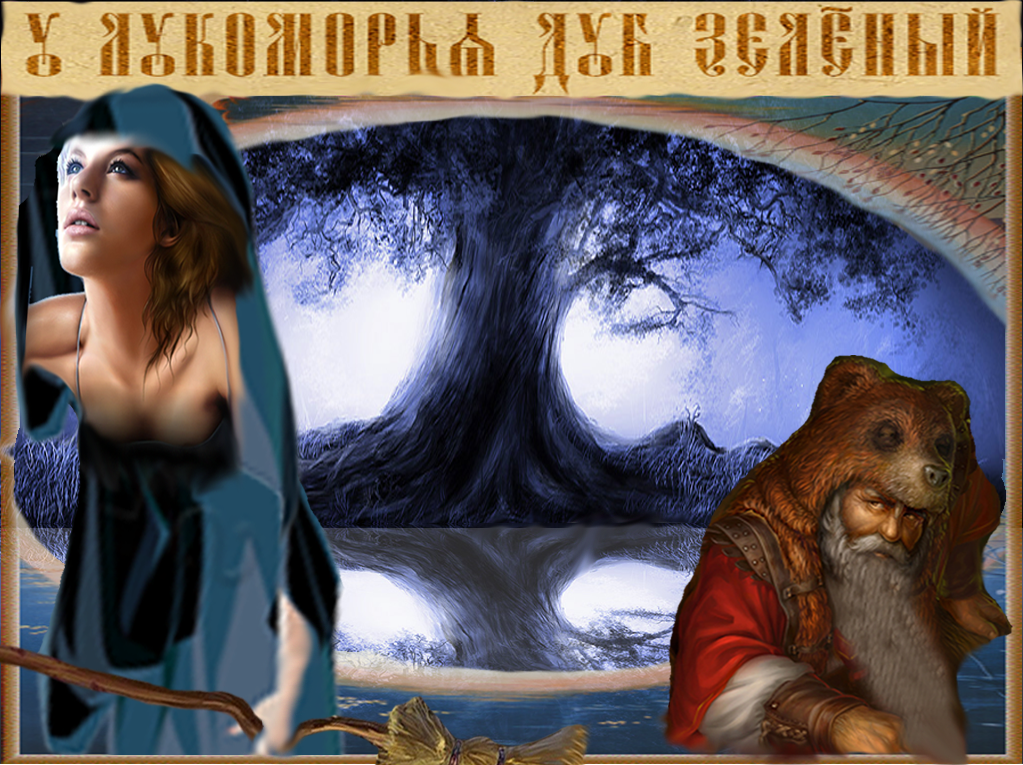 About this submission
Sizzle reel- https://vimeo.com/358598214
Do you want to know all the truth about Ivan The Fool, Vasilisa The Wise, Baba Yaga, Koshey Immortal and Dragon Gorynych? Read the original fairy tale revealing unexpected sides of Russian fairy tales.
This is the love story of the kind princess of the Dark Forces and the ordinary man.
Theme: Evil lies hidden within all of us, but the child in everyone helps defeat this evil.
Log-Line: Witch wants to become the top of the Dark Forces clan, but she is doing good deeds.
Short synopsis: Green leaves on the once dry Oak Tree are a reflection of the good deeds of Baba Yaga.
After her death, the clan of Dark Forces removes the leaves.
Vasilisa The Wise the daughter of Baba Yaga. She wants to do good deeds for the residents of Lukomorye to restore the good memory of her mother who the residents blame for any trouble.
In particular, Vasilisa comes to the rescue Ivan the Fool. She falls in love with him. Whether they can be together in Lukomorye?
Will the clan of Dark Forces expose her good deeds?
Creator
Moscow, Russia
EXPERIENCE (2005 - 2008): Educational films for small children and their parents (17 DVD titles) including of 2 titles of films with animated characters and actors. * director; * editing, animation and digital effects, (Final Cut, Photoshop); * producer (since 2010): screenwriter screenplays of full length feature films: «GREEN OAK TREE IN LUKOMORYE» 100% operational fairy tale which is based on the russian folk tales (not shooted yet because of its high cost) «DAY OF GHOSTS» 100% operational It is also a fairy tale story (but inexpensive). It is based on real teenage problems. «MERCY» 80% «SYSTEM REBOOT» 15% «GREEN OAK TREE IN LUKOMORYE 2» 10% EDICATION: * 2010–2014: Alexander Mitta's Film School (Moscow, www.mitta.ru) * 2010–2014: the workshops in Moscow of John Truby, Mark W. Travis, Neil Landau, Richard Krevolin, July Selbo, Isaac Kerlow, and also the workshops of the experts from Russia. PREVIOUS OCCUPATION: 1987–2004: I devoted myself to working in the area of the development of compositions of the nano- coatings and the equipment for the coatings deposition. (8 inventions, 2 monographs, PhD and so on). 1993-2004: Production of the nano-coatings and the equipment for the coatings deposition (CEO, co- founder of the company «VPT (vacuum-plasma technologies)» Russia, Moscow).