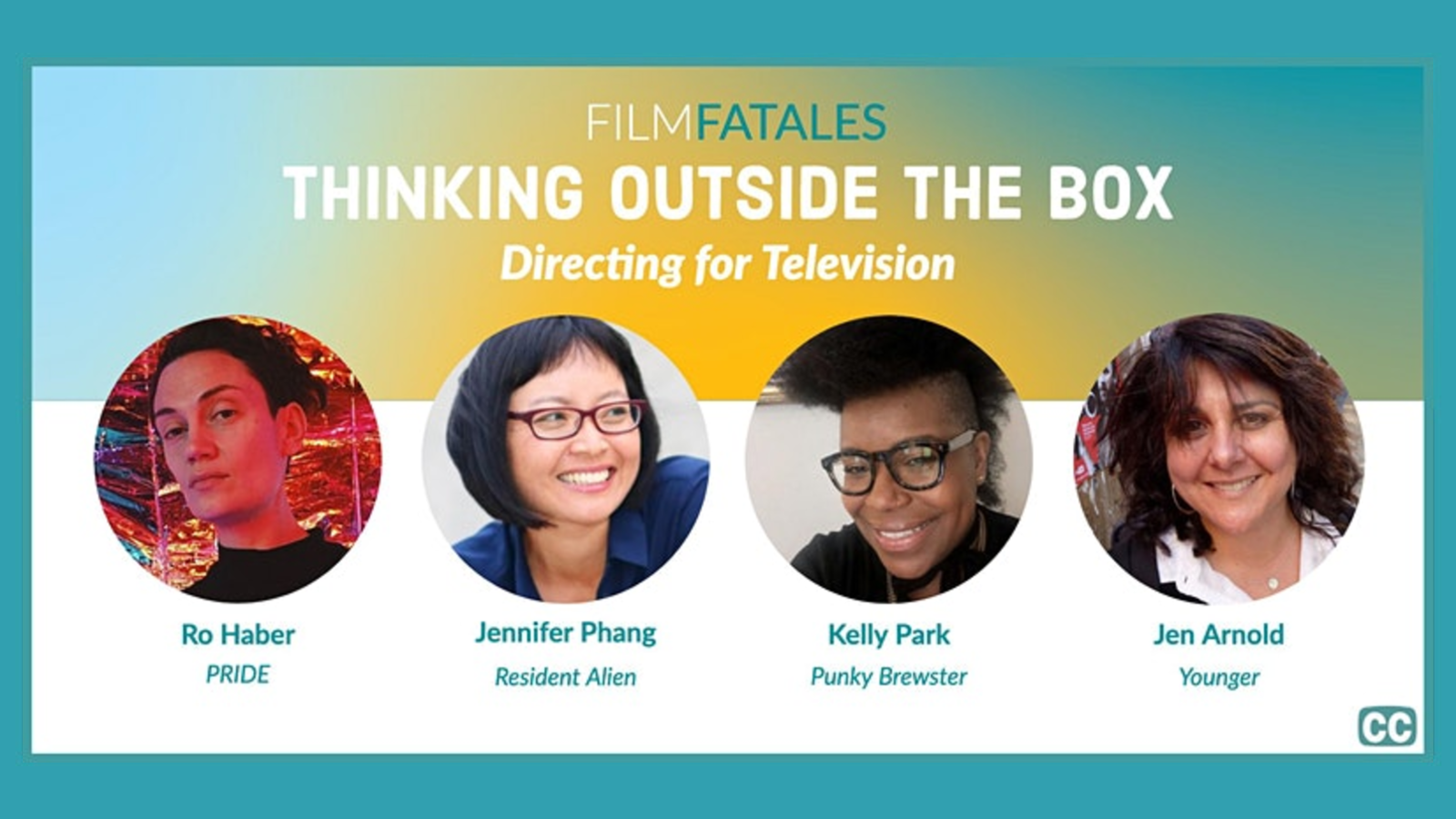 Join Film Fatales for a discussion about Join Film Fatales for a discussion about Thinking Outside the Box with episodic television directors Jennifer Arnold (Younger, Shameless), Jennifer Phang (Resident Alien, Stargirl), Kelly Park (Punky Brewster, Family Reunion) and Ro Haber (Pride, New Deep South).
This dynamic discussion with working episodic television directors will cover prep, production and post in a fast-paced environment; what happens in a tone meeting; how to communicate with actors on set; and each speaker's unique career path. How do you break into directing television? How do you prepare to helm an episode of a popular show? What is it like being a "guest" on set? As productions resume and we return to set, can we also use this opportunity to create a more inclusive, humane and thoughtful work place?
This event is free and open to the public with registration. There is an encouraged donation for those who are able. It will be accessible with live captioning. The registration link will be shared the day of the event and a video replay will be shared after. For more information and to register, click the Learn More button above.