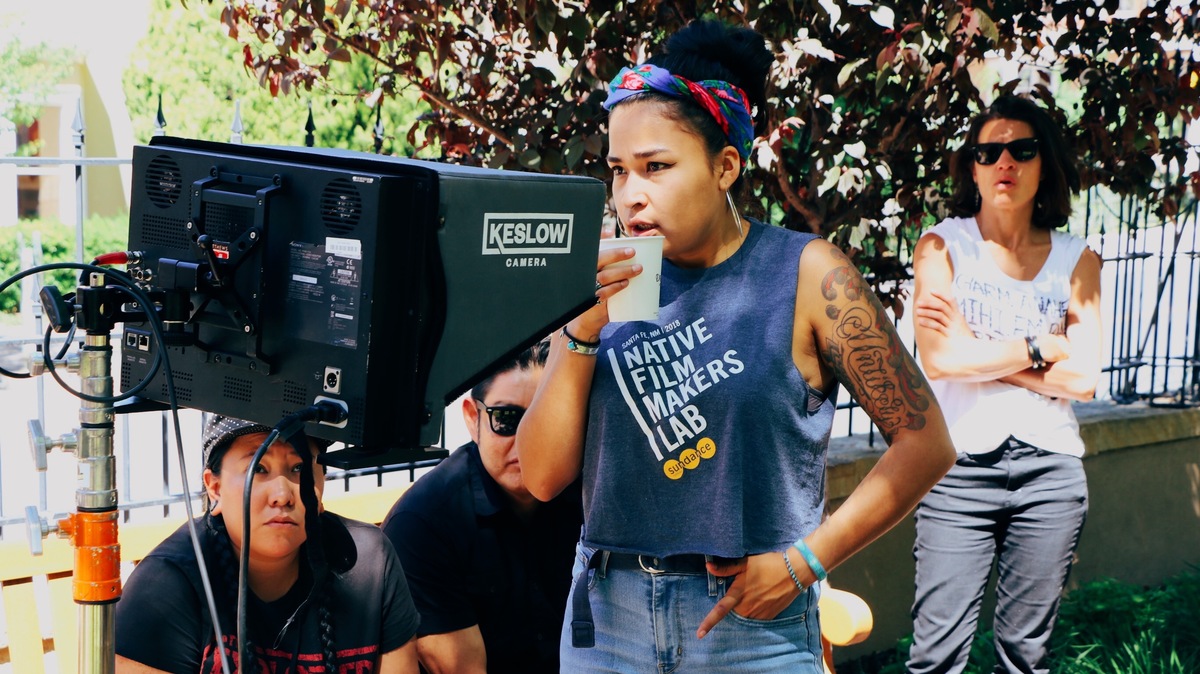 Please join Sundance Institute's Indigenous Program Director Bird Runningwater (Cheyenne/Mescalero Apache) and Native Filmmaker Lab Alum Erin Lau (Kanaka Maoli) in a live, online webinar to answer questions around what makes a strong application to the NativeLab. Erin can also answer questions about what it's like to participate in the NativeLab which resulted in the production of her short film The Moon and the Night.
Visit Sundance.org/native for more information about the Sundance Institute's Indigenous Program.
Sundance Institute's Indigenous Program Director
Born of the Cheyenne and Mescalero Apache peoples, Runningwater was reared on the Mescalero Apache Reservation in New Mexico. He has overseen the Native Lab of the Institute which has launched projects such as Four Sheets to the Wind, Sikumi, Miss Navajo, Shímásání, and Drunktown's Finest. Runningwater has also established filmmaker Labs in New Zealand and Australia, which have spawned such projects as The Strength Of Water (New Zealand), Samson And Delilah (Australia), and Bran Nue Dae (Australia).
more...
Filmmaker
Raised in the quiet valley of Kahaluʻu on Oʻahu, Native Hawaiian filmmaker Erin Lau fell in love with the medium in middle school, while filming concerts and public access TV commercials for her father's Hawaiian music non-profit. She later moved to Los Angeles after receiving a full-ride merit scholarship from Chapman University, where she completed her MFA in Directing in 2018.
more...