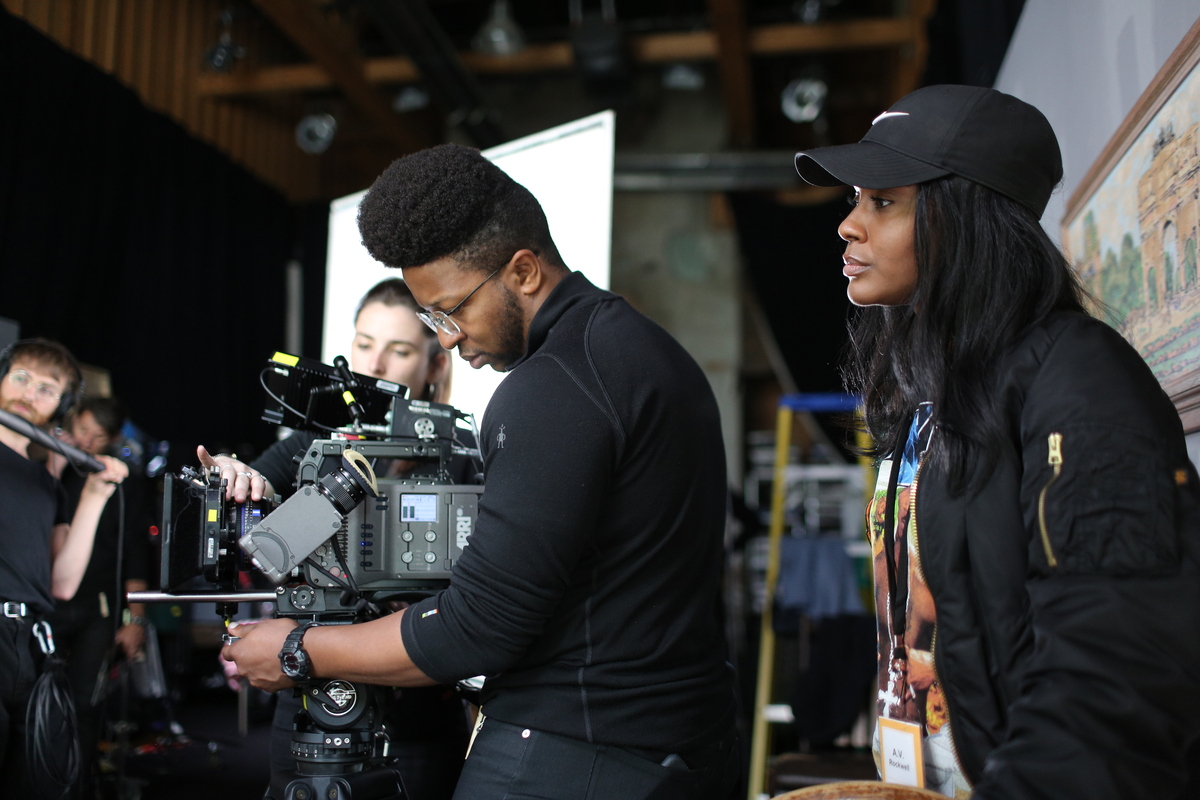 Directing: Workshopping Your Feature
Registration is open until May 17, 2021
Course applications are now being accepted. APPLICATION DEADLINE: Monday, May 17 at 2pm PT.
Acceptances start after the deadline, and occur on a rolling basis.
Expand on your director's toolkit with experienced directors as your guides. In this live, online course, you will shoot a scene from your feature script, after lessons on translating your work from script-to-screen, breaking down your story, directing actors, and visual storytelling.
In class sessions, you will focus on analyzing scenes from films and will review exercises with classmates and course advisors. Weekly homework designed to move your prep work on story, visuals and performance forward is reviewed by your advisor. The course concludes with a one-on-one mentoring session with your advisor focused on your project.
By the end of the course, you will:
Understand the foundations of storytelling (objective, obstacles, conflict).
Improve your understanding of the character journey.
Develop a character analysis for your script.
Create a thematic statement for your project.
Hone your project logline and short synopsis.
Breakdown a scene from your script and complete a scene analysis.
Learn what to look for in key collaborators.
Develop language and a process for working with actors.
Craft language and an approach to visual storytelling.
This course is ideal for:
Directors ready to make a feature film who want to dive deep into their creative prep work with the guidance of an experienced filmmaker.
Course enrollment is approximately 36 participants per session, with a participant to advisor ratio of nine to one. To apply, you must have a feature film screenplay that you plan to direct (you do not need to have written the screenplay) AND have completed at least one fiction short as Director OR have completed Sundance Co//ab's Directing: Core Elements.
COURSE DETAILS
The course will be held live in our virtual classroom. All sessions are recorded for registered participants who are unable to attend live.
Sundance Co//ab provides accommodations and support services to participants with disabilities. Accommodations and services are designed to meet the needs of each participant. Please email us at collab_courses@sundance.org to arrange for services. .
DURATION: Nine weeks, June 14 - August 15
SCHEDULE: Monday, 9am - 11am PT

Extended first class session: Monday, June 14, 9am - 11:30am PT
No class: Monday, July 5
Extended last class session: Monday, August 2, 9am - 11:30am PT
One-on-one mentoring sessions are held between Aug 9 - Aug 15

APPLICATION DEADLINE: Monday, May 17 at 2pm PT
TO APPLY
Click the yellow "Apply Now" button on the top right of the page.
We also offer a limited number of need-based scholarships for participants who would otherwise be unable to attend. (Scholarships are limited to one person per year (from date of issue)). Both the course application AND the scholarship application must be submitted before the application deadline. To apply for a scholarship FIRST submit your course application through the yellow button above. THEN submit your scholarship application through the link below. Submit BOTH before the application deadline has passed. Applications for a scholarship without a course application will not be considered. Apply for a scholarship to this course.
Instructor
Leena Pendharkar is an award-winning writer and director. She premiered her sophomore feature film, 20 WEEKS, at the Los Angeles Film Festival. It is about a couple that must make some tough decisions when their baby is found to have a serious health complication ay twenty weeks in utero.
more...